I'm Peter Rukavina, and the Reinventorium is the home to Reinvented Inc., my digital & analog agency.
Located in the basement of St. Paul's Anglican Church Parish Hall, in downtown Charlottetown at 101 Prince Street, it's a 300 square foot (29 m2) office and print shop.
History
Before 2012 my base of operations was on Fitzroy Street, shared with silverorange; I moved my operation into the original Reinventorium, in The Guild, in January of 2012 and then, in March of 2018, I moved this location, consolidating my office and print shop, which had previously been spread over two floors, into a single room.
The Space
I'd lived across the street from St. Paul's Parish Hall for 18 years but, oddly, never realized that the hall had a basement; in November of 2017 I was at a piano recital in the church proper one evening, and, cutting through the space between the church and the hall, I noticed a light on in the basement. The next morning I contacted the church to see if, perchance, they had space to let and, fortuitously, this is something they'd been talking about, and they were open to considering this.
The space under consideration was a former Sunday School classroom; when I first got a look at the space it was being used for storage, and looked like this: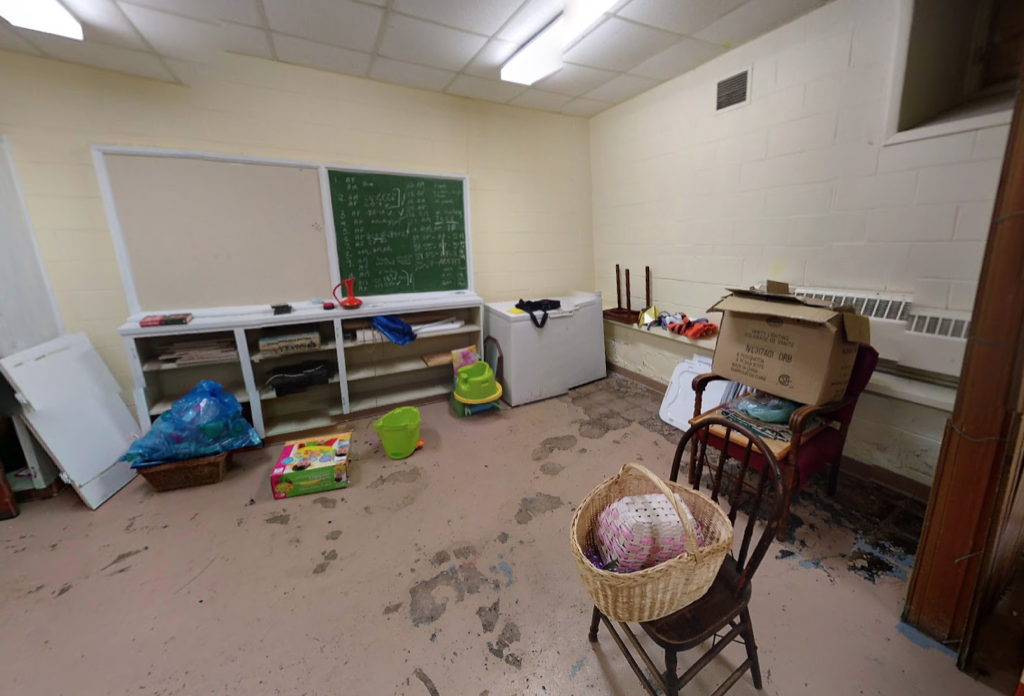 After reassuring myself that it would be possible to move my printing press into the building, down the stairs, and through the door, I made arrangements to rent it started in March 2018; thanks to the hard work of church volunteers, the space was cleaned up and transformed into this: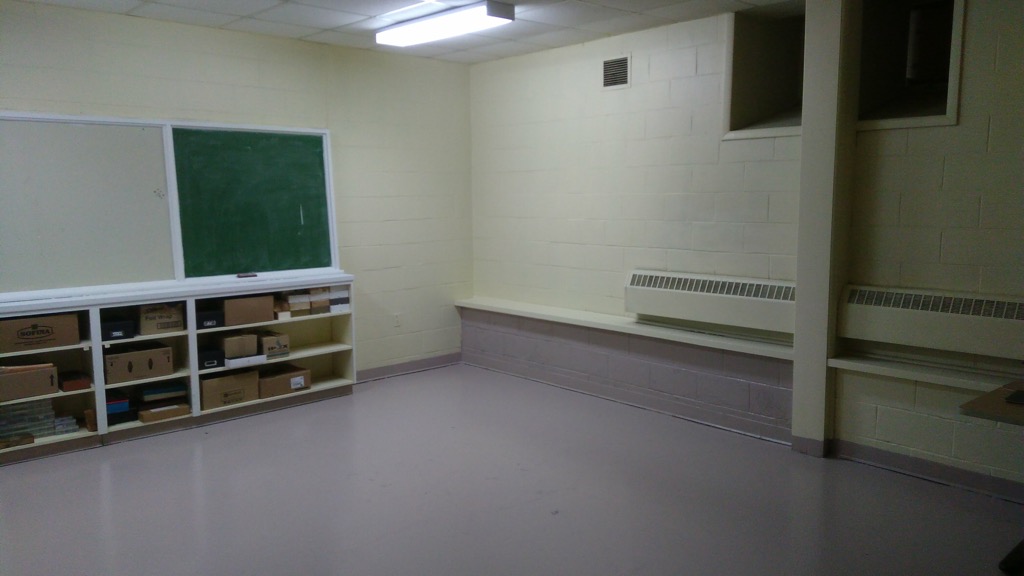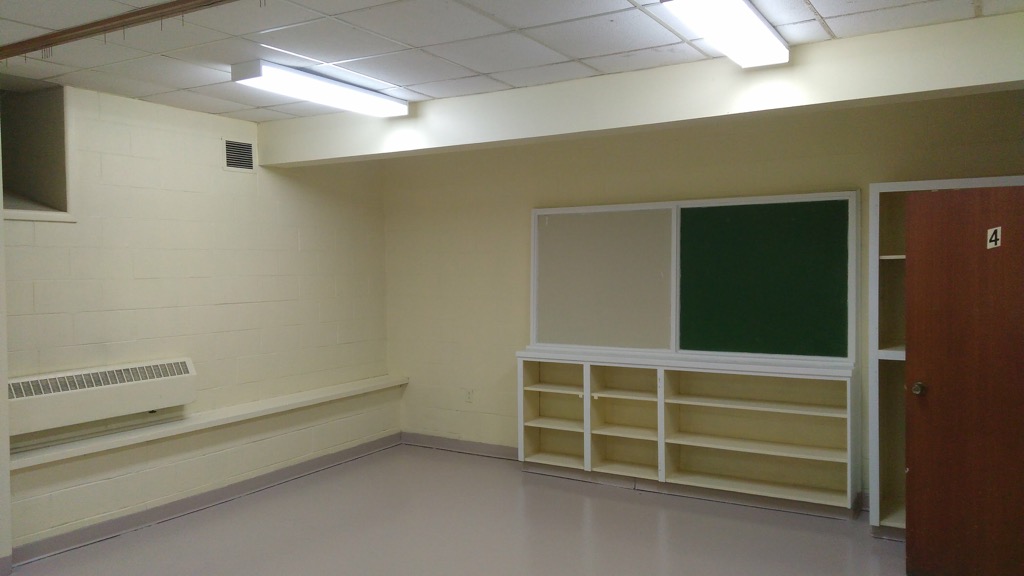 The space was actually two Sunday School classrooms, with a movable divider–since removed–down the middle, and I followed this topography when I moved in, setting up my analog print shop on one side, and my digital studio on the other.
Here's the digital side: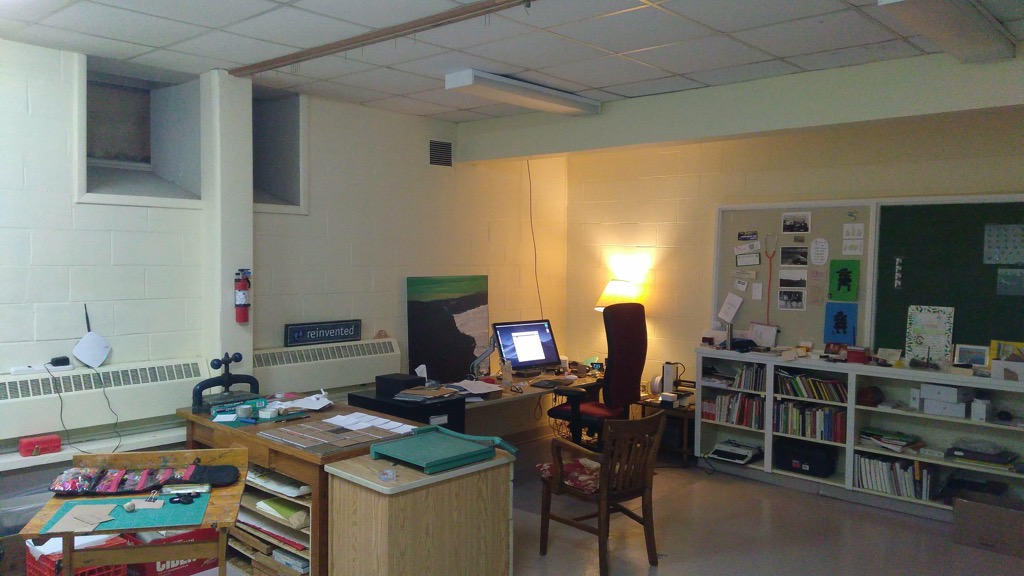 And here's the analog side, with my Golding Jobber No. 8 letterpress at its heart: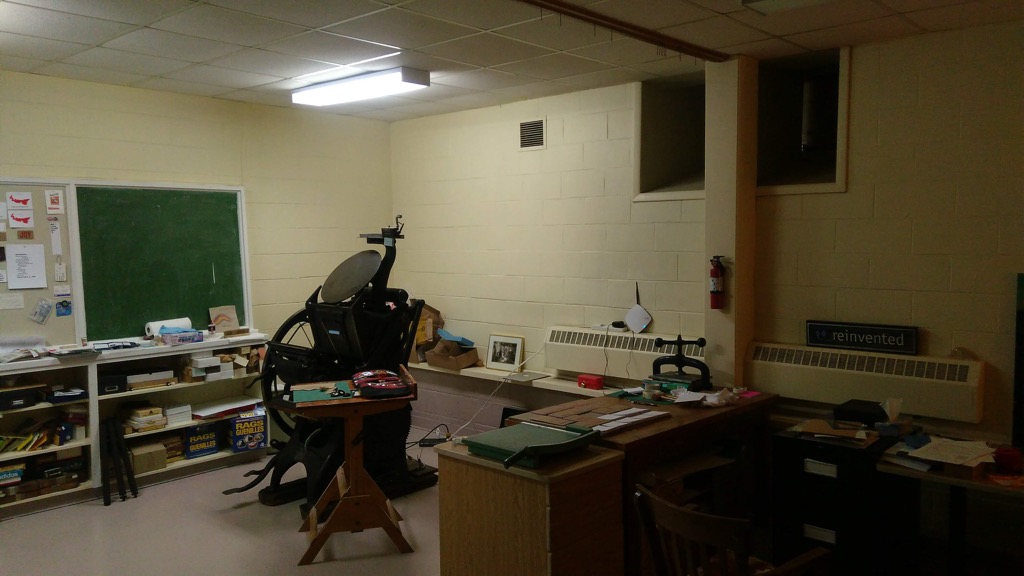 How to Visit
Because the doors to the St. Paul's Parish Hall are often locked, I recommend you contact me first to make arrangements to visit. Unfortunately the basement is not accessible: from the accessible entrance to the hall off Richmond Street there are 10 steps down to the basement level with no lift. We can, however, make arrangements to meet in the hall proper, which is accessible via a wheelchair lift.