Per the kind-of-quinquennial schedule (2001, 2006, 2015), Oliver and I were due for a trip up west, and a kind invitation from our friend Thelma gave us a conceit.
We left Charlottetown late morning with the Kia Soul EV fully charged; it was threatening rain, but pleasantly cool at 22ºC, and we made good time. 
Our first stop was Viva La Crepe, relocated this season from Summerside to Miscouche for our convenience. I had the taco bowl, Oliver the chicken crepe; both were tasty and exactly what we needed.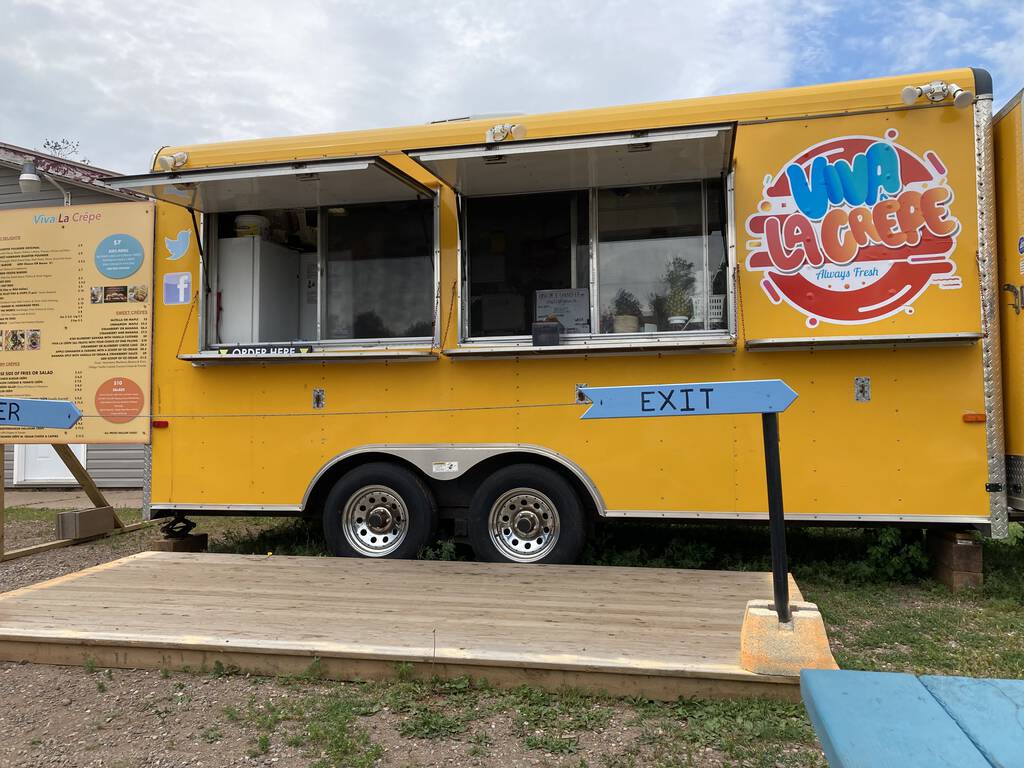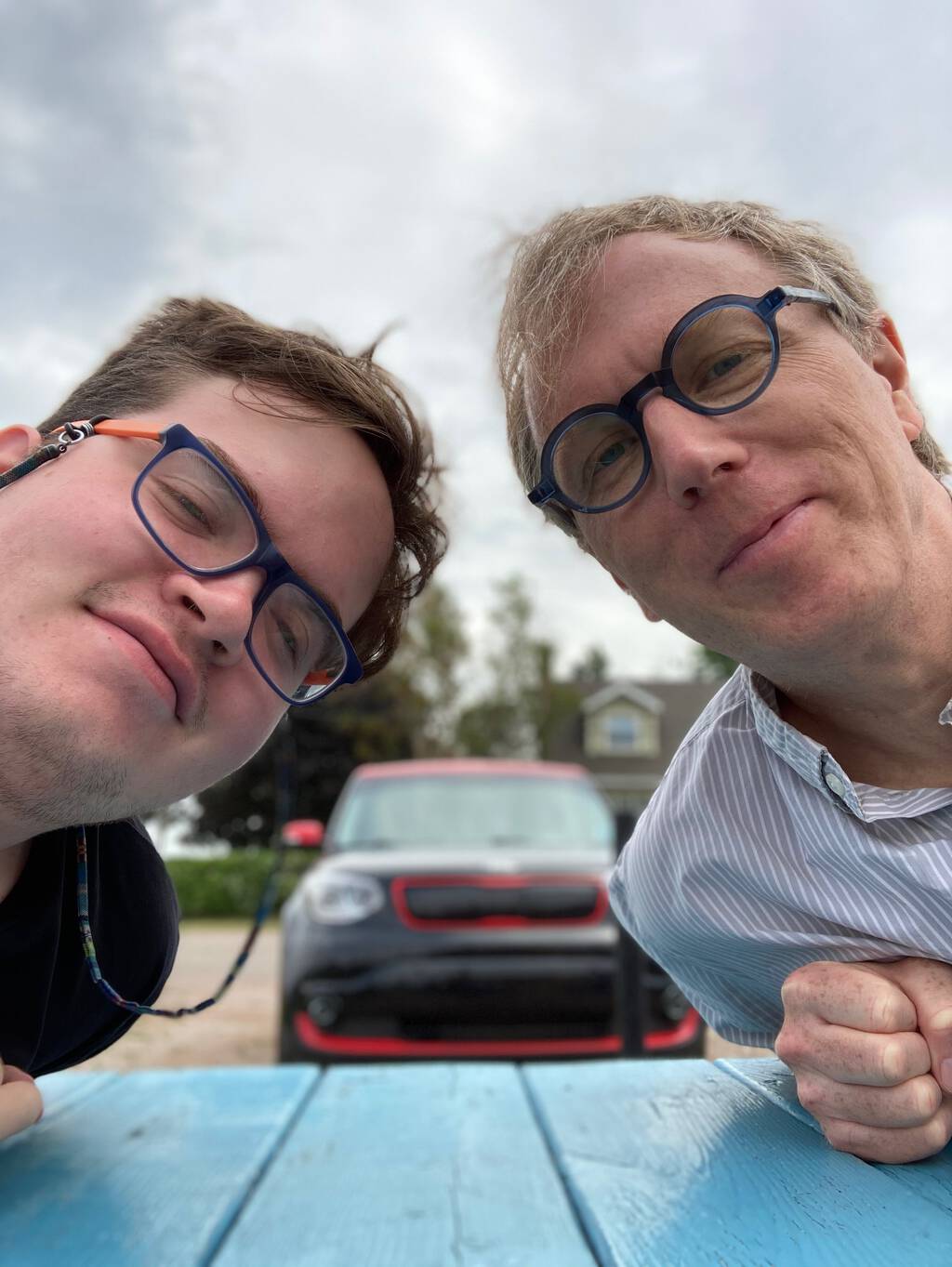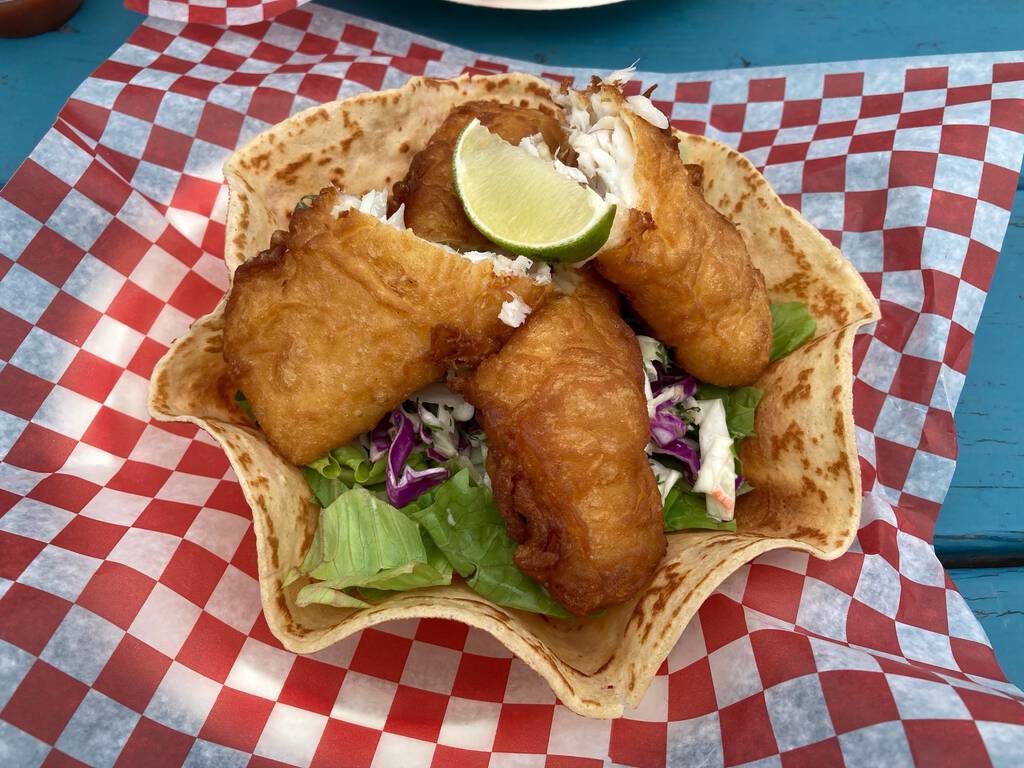 We continued west to Route 12, and then northeast to Foxley River where we spent a very pleasant afternoon with Thelma, fortified by strong coffee, excellent chocolate chip cookies (made by her mother), and joined later by Thelma's partner Steven.
One of the bonus visitor experience features Thelma offers is access to her level 2 EV charger, which we eagerly availed ourselves of, having only 36 km of range left on the Soul when we arrived. Alas it was not to be, as I foolishly forgot that I'd set the car to start charging at 4:00 a.m. every morning, whether at home or in Foxley River. So we left with the charge we brung.
Fortunately the new fast charger in O'Leary was handy-by, and we arrived there with 18 km of range, so there were no worries but for needing to park the car behind the charger to get access to it. We charged for 19 minutes and that got us up to 80%, in theory just enough to get ourselves back home without charging again.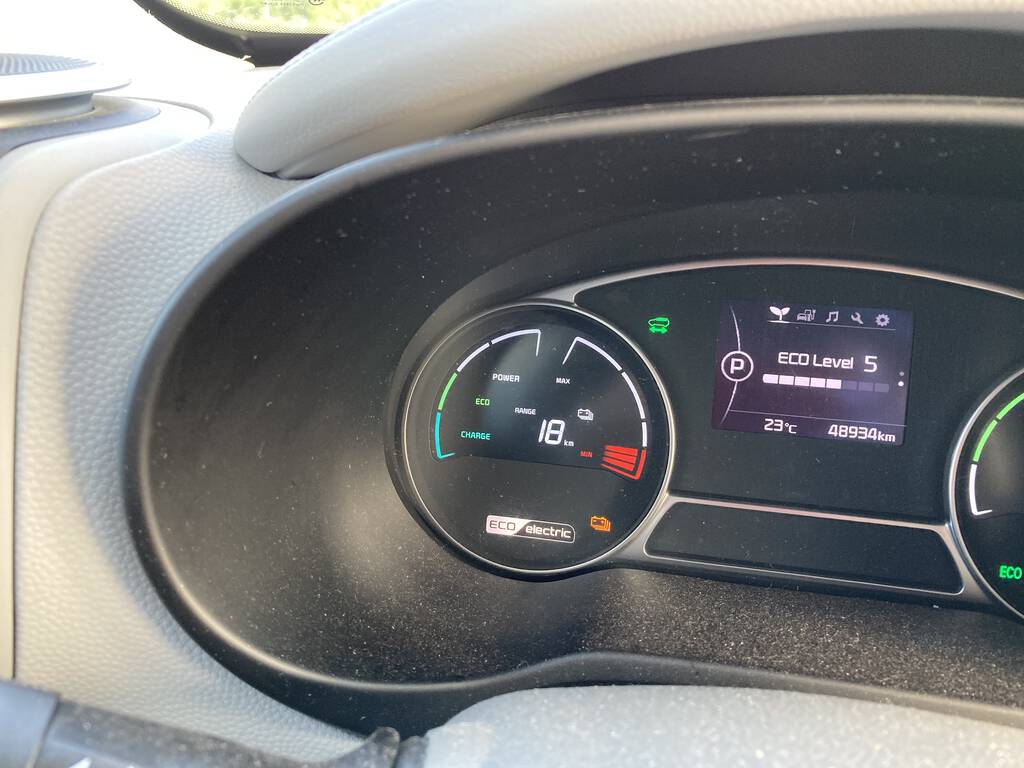 Although the hour was getting late, I realized we were just down the road from our friend John Cousins, and that it would be unlikely we'd be back up west for some time; unable to find John's phone number, we took a chance and popped in; John warmly welcomed us with his pandemic tales and a tour of the log building he and his grandson are renovating.
Back on the road as night fell, the air was a pleasant 18ºC and the going east was easy. To stanch the smallest itch of range anxiety, we pulled into Summerside for a quick 9 minute EV top-up back to 80% at Canadian Tire. The rest of the drive home was cool and just-on-the-edge-of-too-foggy.
A good day.