When Steve Howard was elected to the Legislative Assembly of Prince Edward Island in the spring of 2019, I made it my life's mission to create the conditions that would allow him to drive his Mitsubishi i-MiEV from his home in Summerside to work at the Legislature and back, something that required a charge in Charlottetown where chargers are few and far between.
So in December I purchased a Kia Soul EV, and with it came an EVduty level 2 charger, which I installed off my driveway this winter.
Making my driveway ready to receive Steve's car.
Which it did this morning: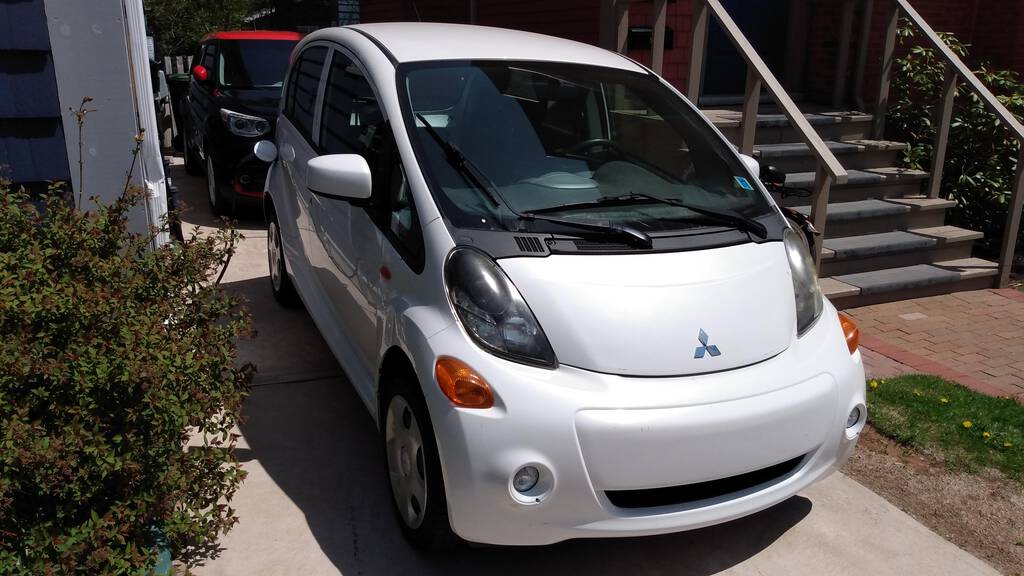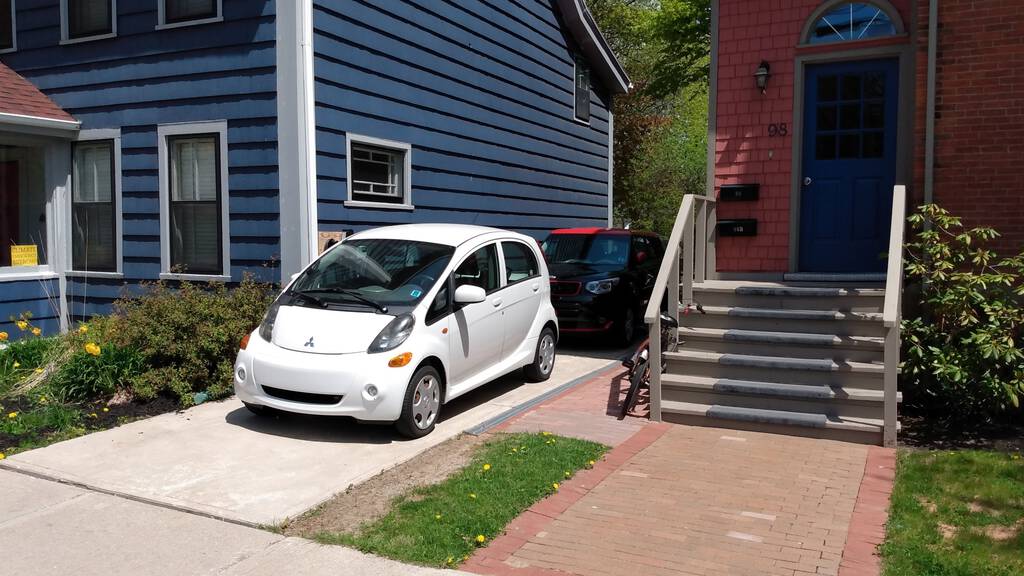 I'm quite proud that our house can provide the energy infrastructure for the transportation of the Green Party Shadow Critic for Transportation, Infrastructure, and Energy.