Remember how we test drove a 2016 Kia Soul EV from Mike Kenny at Pure EV a month ago?
Well, in what may well be the longest test-drive-to-purchase period ever, today we took possession of the selfsame Soul.
Here's my post-purchase shot from Mike's Facebook page (Catherine's hiding inside):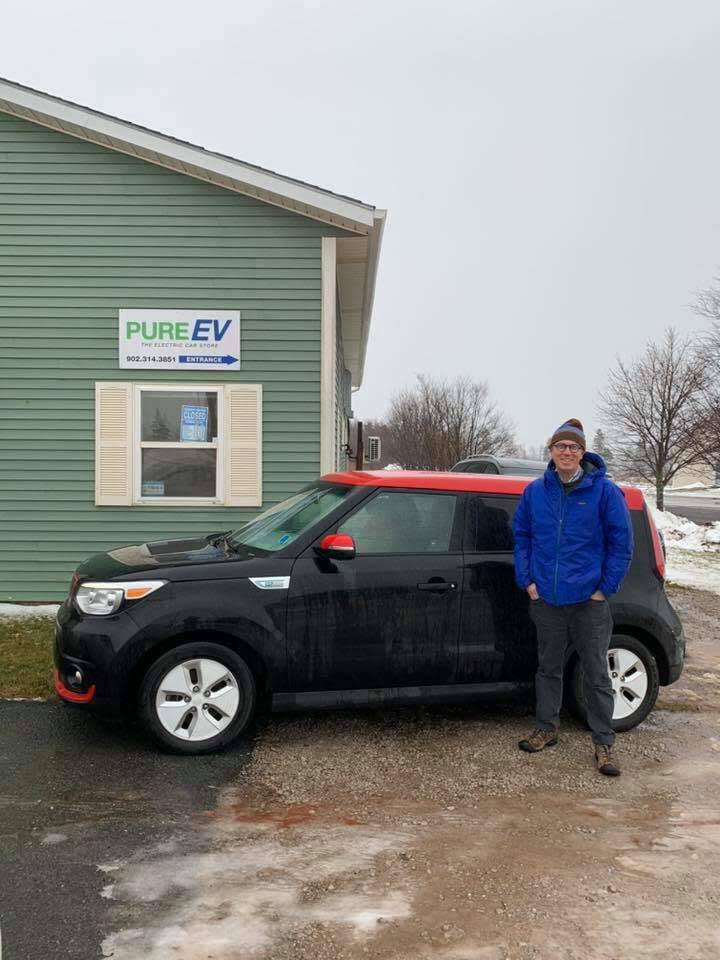 Much more to say about this soon, but for now let us take a moment to remember the 2000 VW Jetta that Mike took on trade: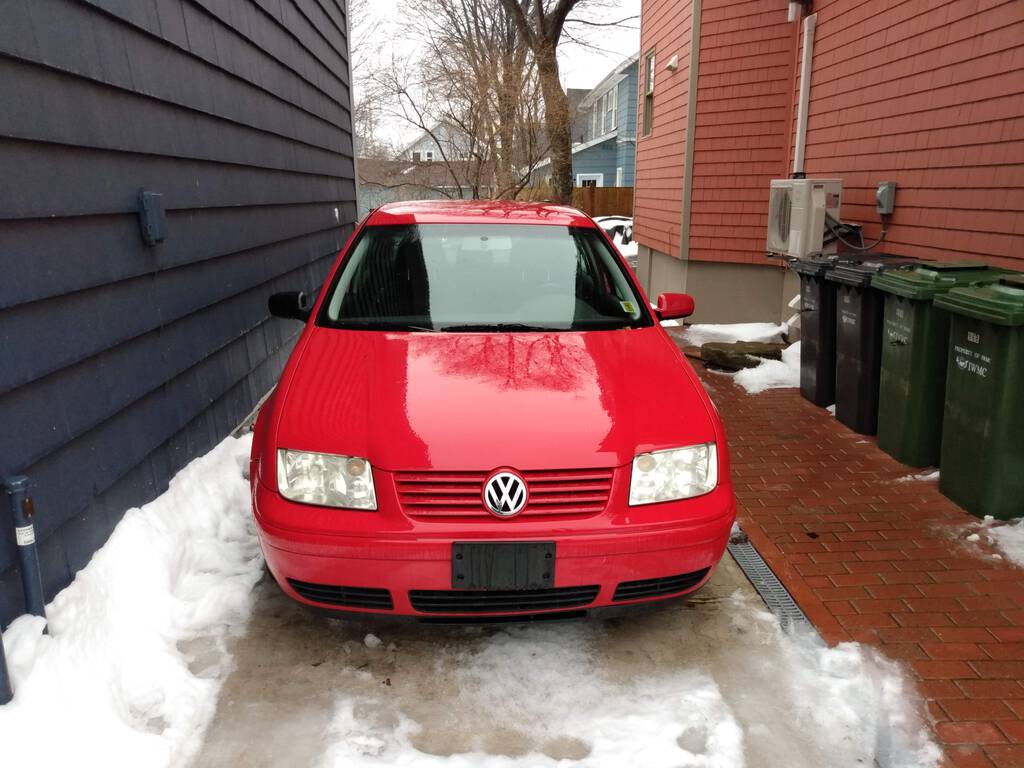 That Jetta served us well. We bought it new in the fall of 2001, meaning that it's been our car for almost as long as Oliver's been our son (while it feels like we covered a lot of ground in it, the mileage when I handed it over to Mike was less than 130,000 km).
I've been writing here about the Jetta almost as long as we've owned it, from that heady first check-engine light experience on.
I would be remiss if I didn't tip my hat to Bob and Nettie Likely, who sold us the Jetta, and to Dave and Dorothy at Dave's Service Centre on Belmont Street, who've kept it on the road for the last 8 years.