On our walk the other night, passing by 35 Prince Street, I told Oliver about the history of Eddie's Lunch, Viva's, Marina Grill and Kozy Korner, which have occupied the corner storefront, in succession, over the last 20 years.
Here's Eddie's Lunch in 1999: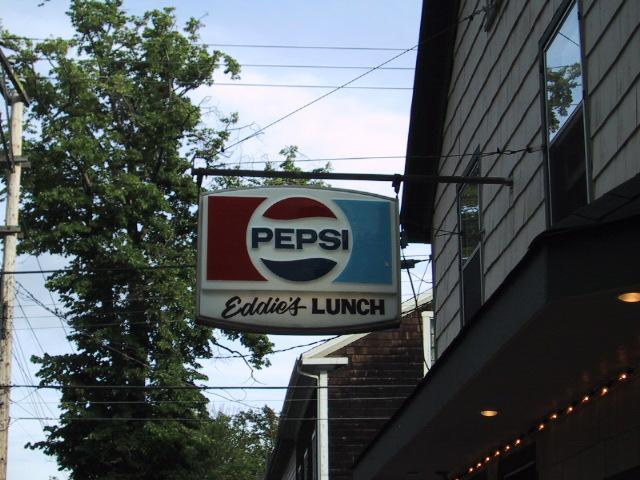 And here's Kozy Korner, now closed and to be replaced, we are told, with yet another restaurant: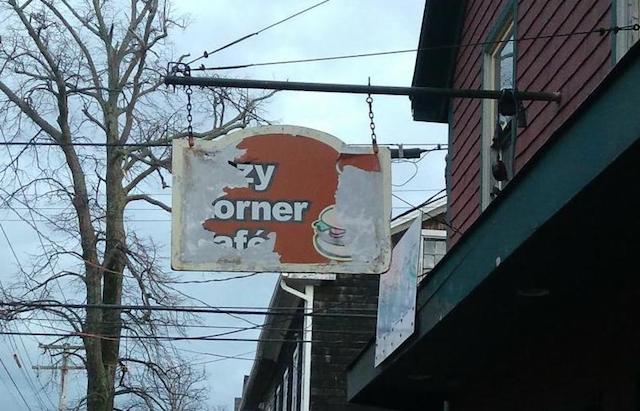 Update in November 2017: the store at 35 Prince Street is again being renovated–from the looks of things it's a "down to the lathe" renovation inside. A new covering on the old sign has gone up. The new place hasn't opened yet, and the sign's already peeling, which doesn't bode well; perhaps it's only temporary.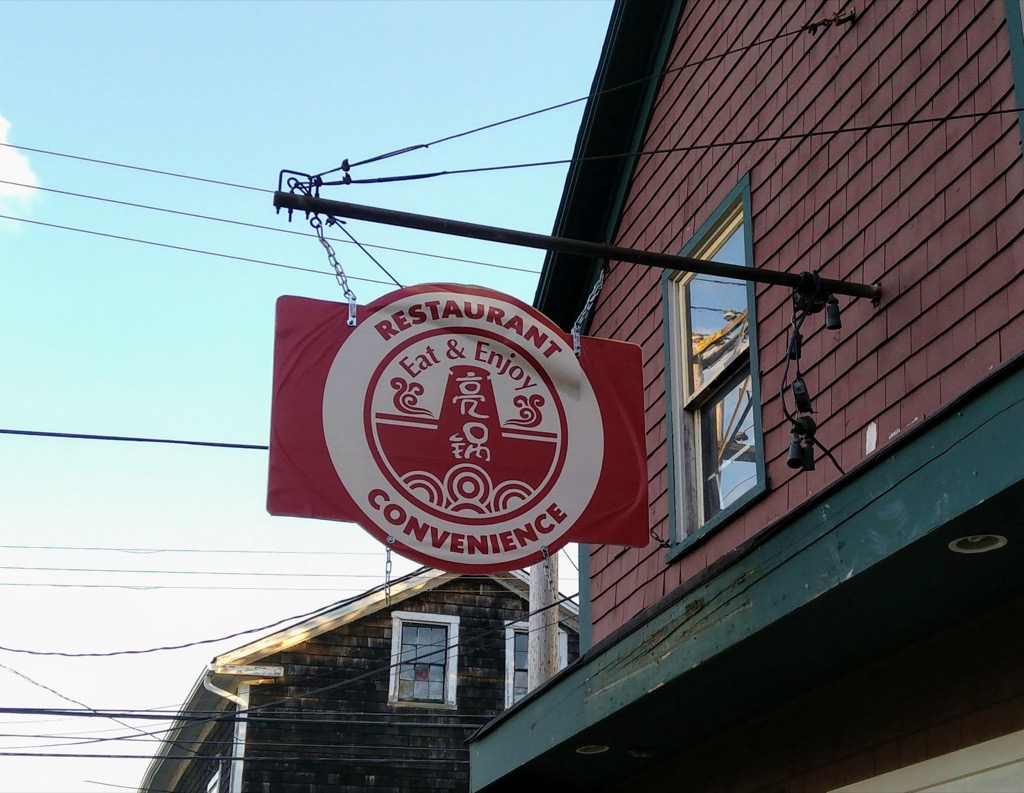 Update in December 2017: the temporary, peeling sign that was pasted over the old sign, has been replaced with a purpose-built sign. There's a lot of activity inside this week, and the convenience store shelves are stocked with M&Ms, so I suspect that the re-opening is imminent.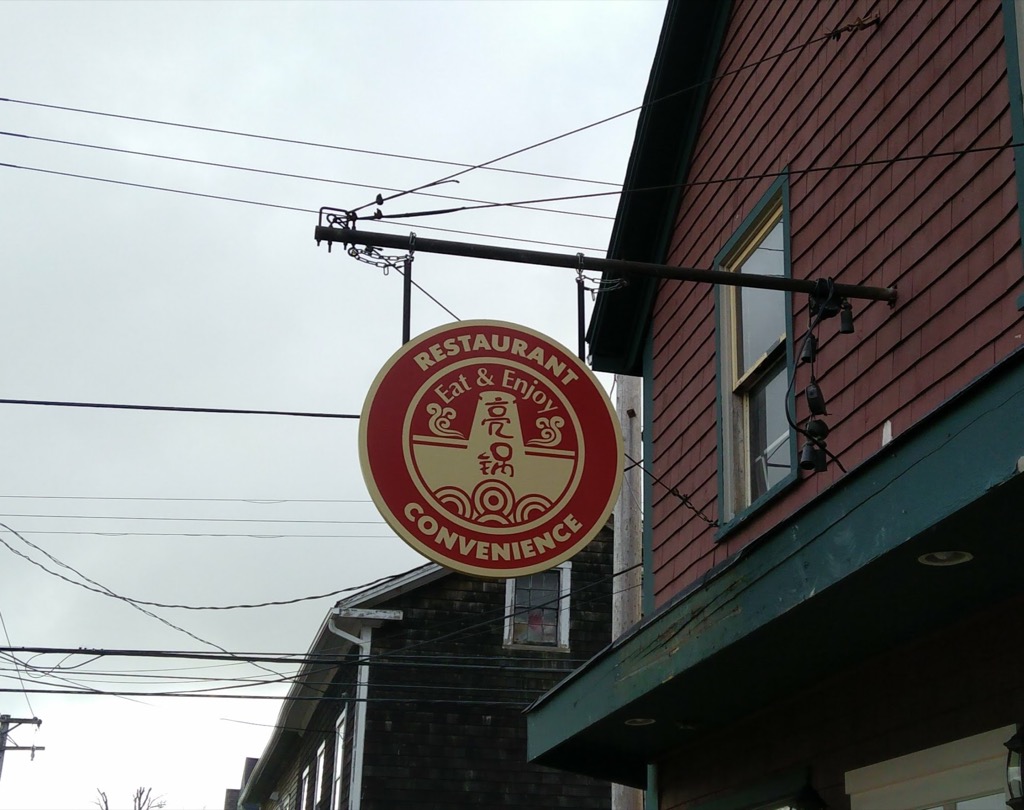 Update in April 2019: The Eat & Enjoy Restaurant opened in January 2018 and lasted about 9 months before it, at its companion convenience store, closed. We ate there once, and had a nice hot pot meal.
On April 25, 2019 a new place, Saigon Bistro, opened in its place: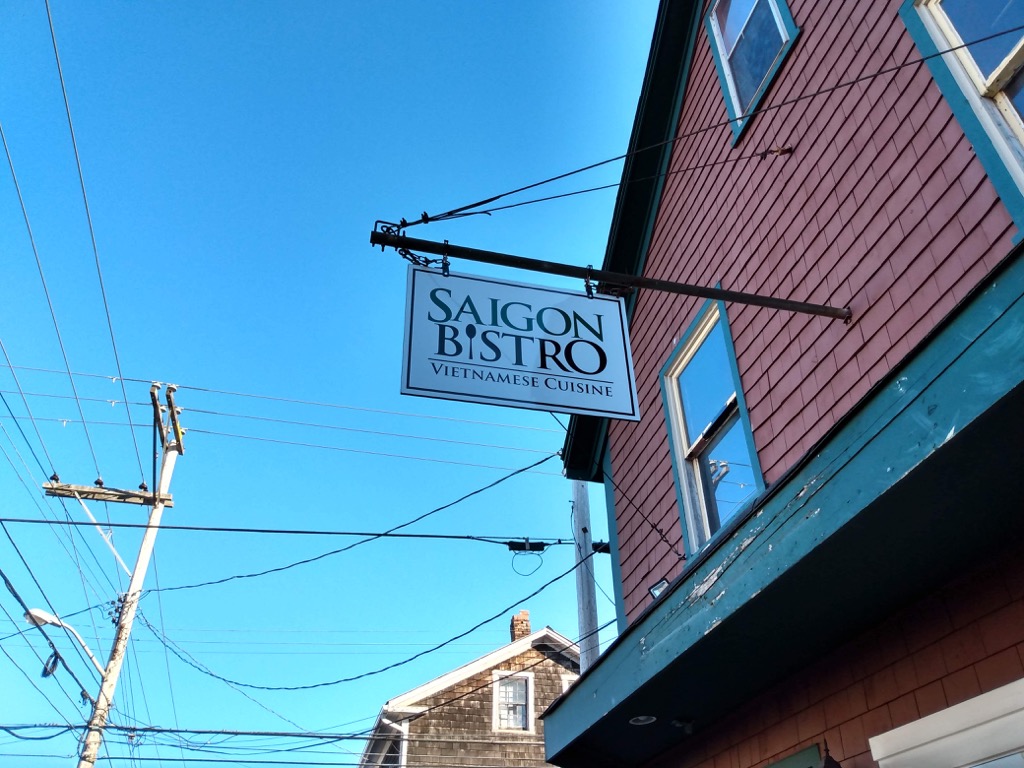 As of July 27, 2020, Saigon Bistro's signage was replaced with Sai Gon Cuisine, and a repainted-in-green building. For the first time since the Eddie's Lunch days the main sign is now mounted flush on the building rather than on the hanging signpost: