A very helpful development at the Charlottetown Farmers' Market this summer has been Brett Bunston's opening of a second coffee stall, outside in the parking lot in the trailer formerly occupied by 4S Catering (and, before that, by Donkin Donuts).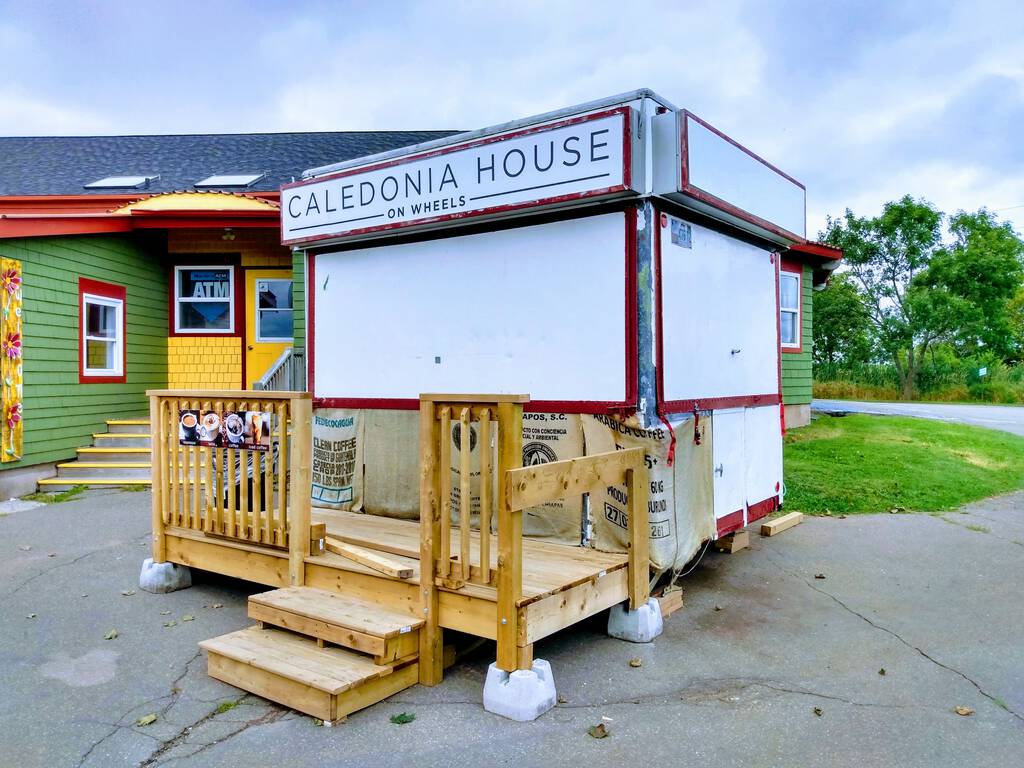 This move has significantly reduced long-coffee-line induced paralysis, especially in the busy "oh look, dear, let's get in the wrong line for coffee and then ask lots of questions" summer months.
Now Brett is kicking it up a notch and opening the outside stall six days a week , Monday to Saturday from 6:00 a.m. to 2:00 p.m.
With the proximity to the Confederation Trail, and to UPEI (with its paucity of good coffee), this new development opens up an entirely new aspect for early-day uptown travel.
For decades Brett's market stall was the only place to get good coffee on PEI; it's great to see him doubling down.
Got a bicycle? Want to go for coffee some weekday? Ping me!