In response to the work of CBC Prince Edward Island, the PEI Department of Health has begun to publish details of Warnings and Summary Offence Tickets issued to restaurants.
The first restaurant listed there today is Donkin Donuts Mobile, cited for the rather cryptic "operating under a Type IV license when a Type II license was required."
It would seem to me that beyond their issues with the Dept. of Health, Donkin Donuts probably has some copyright-related litigation in its future, but that's just a guess. In any case, I happen to have spotted the self-same mobile donut dispenser while waiting in line for a sleigh ride at the Jack Frost Festival earlier this month: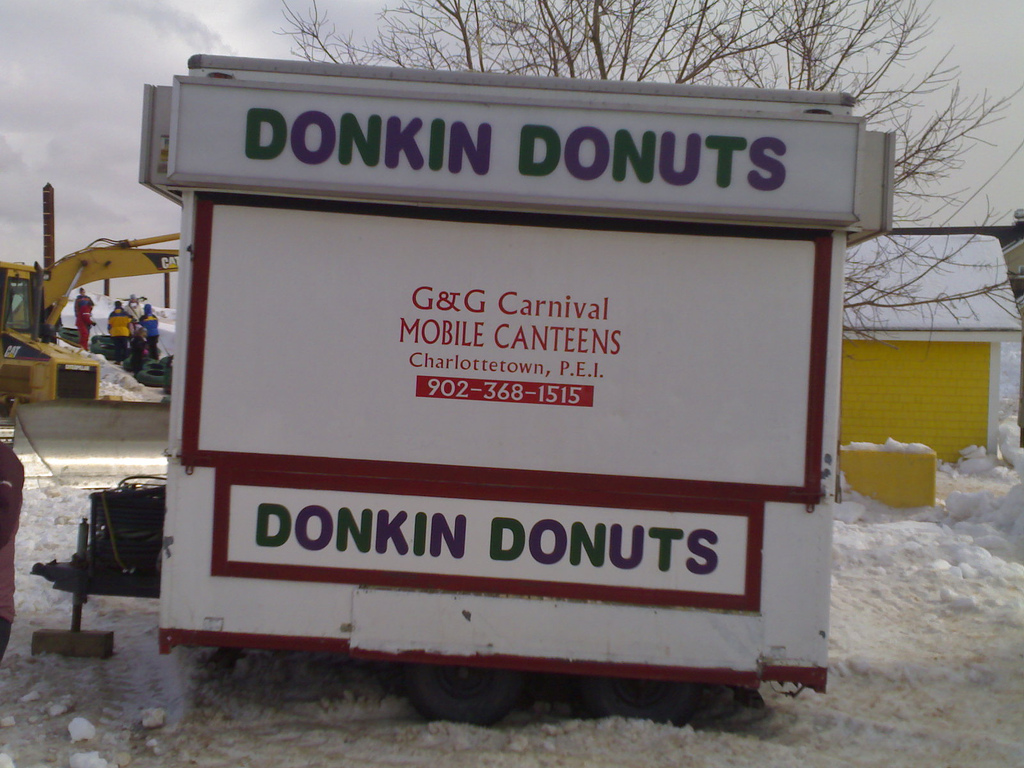 It's obviously crying out for Type II licensing.