Last week this is what the sign on the corner near our house looked like: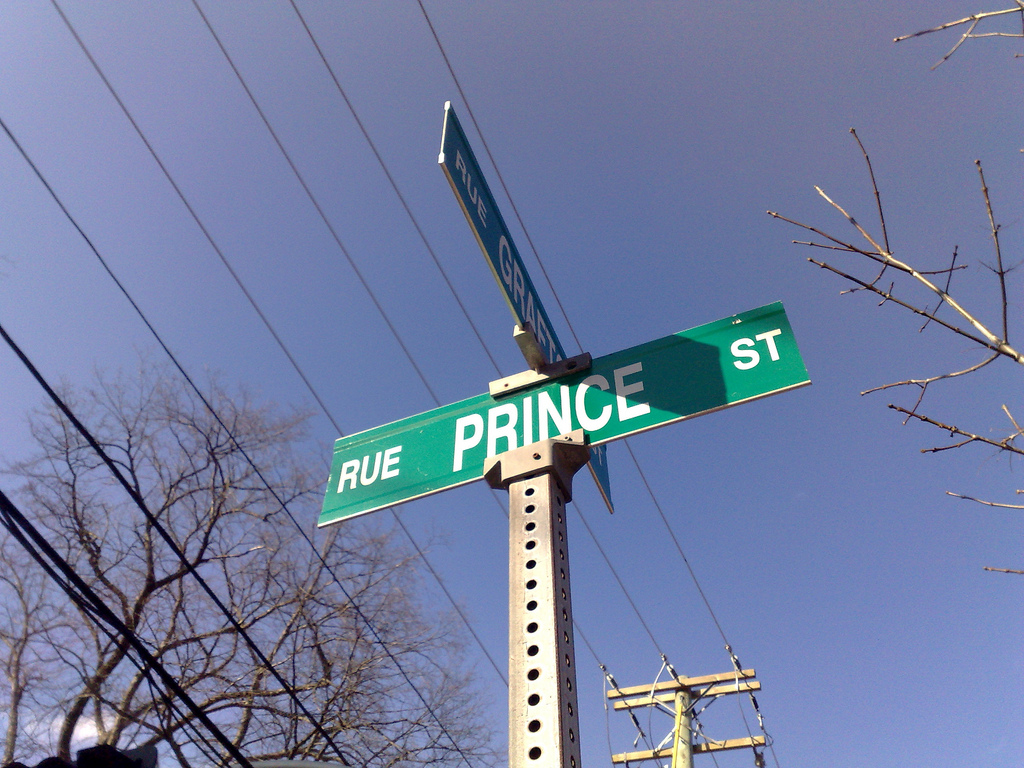 It followed accepted standards for colour, typography and layout, and, more importantly, it was clear, easily visible both close-up and far-away and served its way-finding role well.
Here's the sign that replaced it this week, part of an $22,000 effort to "brand the downtown as 'Historic Charlottetown' ":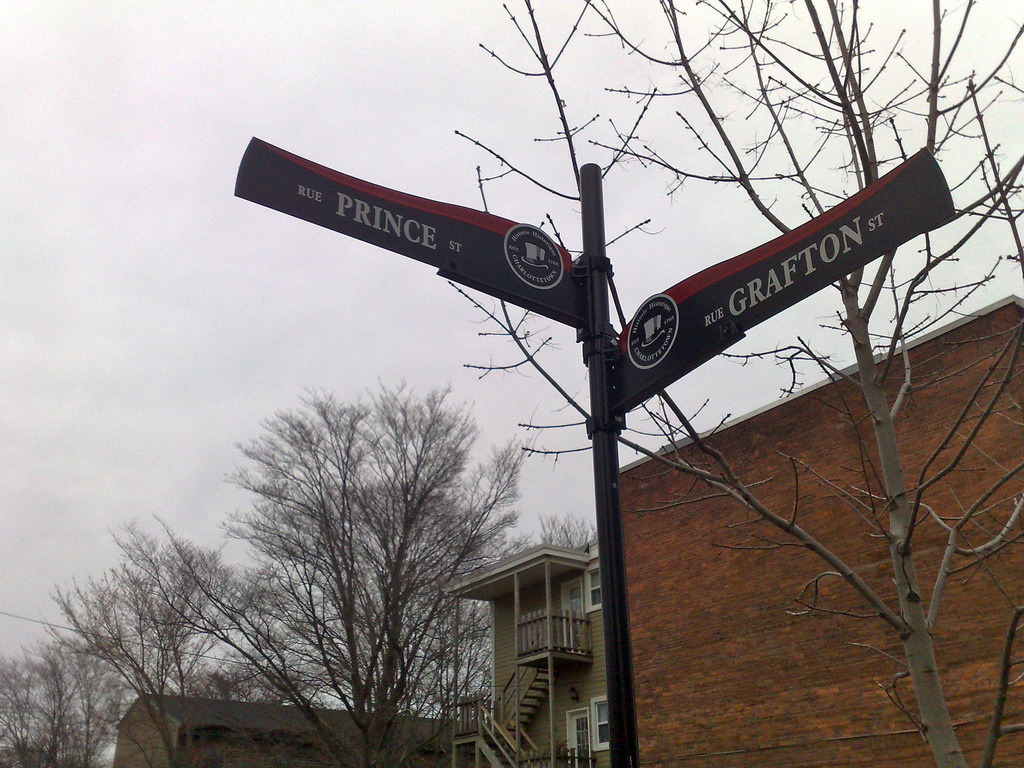 The new signs are non-standard, use considerably smaller type, colours that are much more difficult to read, and are a significant step backwards in terms of their purpose of clearly identifying city streets.
This is clearly a case where the "ye oldeification" tendencies of tourismocrats trumped principles of good design. What a shame.