Note: There is a refined and updated look at the same topic, with more complete data, in my post The Government That Swallowed a Pond (Using Open Data and GIS to Inform Policy and Influence Behaviour).
In early September I made a Freedom of Information access request to the PEI Public Service Commission for:
A spreadsheet providing the postal code of the home address of each employee of the PEI public service, across all departments and agencies, and the civic address (or, if not available, building name) of their primary work location.
Well within the 30 day time allowed, the request was fulfilled: I received an email with an Excel sheet with the data I requested on September 27, 2019.
Tomorrow, at the Applied Geospatial Research in Public Policy Workshop at the University of PEI, I'll present an initial analysis of the data with an eye to exploring how it can be used to shift the commutes of the 4,519 people who work for the provincial government to public transit and active transportation.
According to PEI's Climate Action Plan, 48% of the provinces GHG emissions come from transportation; the provincial public service accounts for a substantial portion of the Island labour force, and the provincial government, as an employer, has both the motivation and the means to incentivize a shift.
This is "just in time" data analysis, as it's only been in my hands a week, but the workshop simply provided too attractive a pool of smart geospatial practitioners to dip into for advice and guidance.
My initial investigation focused on the 252 public servants who live in postal codes starting with C1A (a good swath of urban Charlottetown) and who work in the Shaw, Sullivan, Jones and Arsenault buildings in downtown Charlottetown; I found that:
248 (98%) can cycle to work in under 20 minutes,
234 (92%) live within 500 m of a T3 Transit bus stop,
121 (48%) can walk to work in under 30 minutes
The slides and the supporting data for my presentation are online now, and if this is a topic that interests you, you are welcome to attend in person: the session is called "Geospatial Workshop 1: Doing Digital Humanities with GIS Data" and it's happening in Atlantic Veterinary College room 218S from 9:45 a.m. to 10:45 a.m. tomorrow morning, October 4, 2019. You do not need to register for the conference to attend; just tell anyone who asks that I invited you.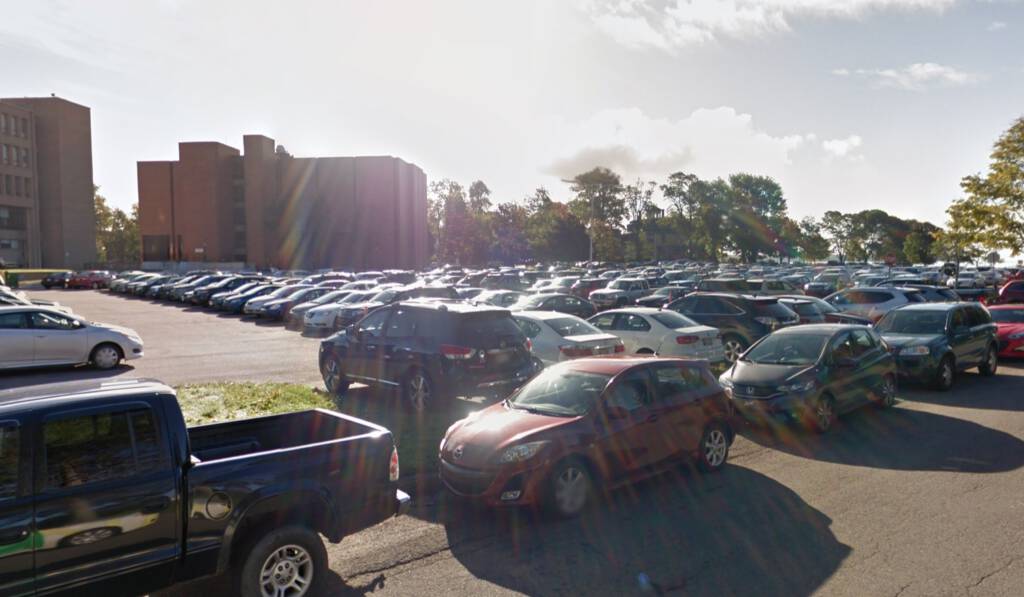 (Image from Google Street View, captured October 2015)