I have been immersed in election geography this week, and by way of procrastinating I made this visualization that connects every address on Prince Edward Island to its polling station on election day.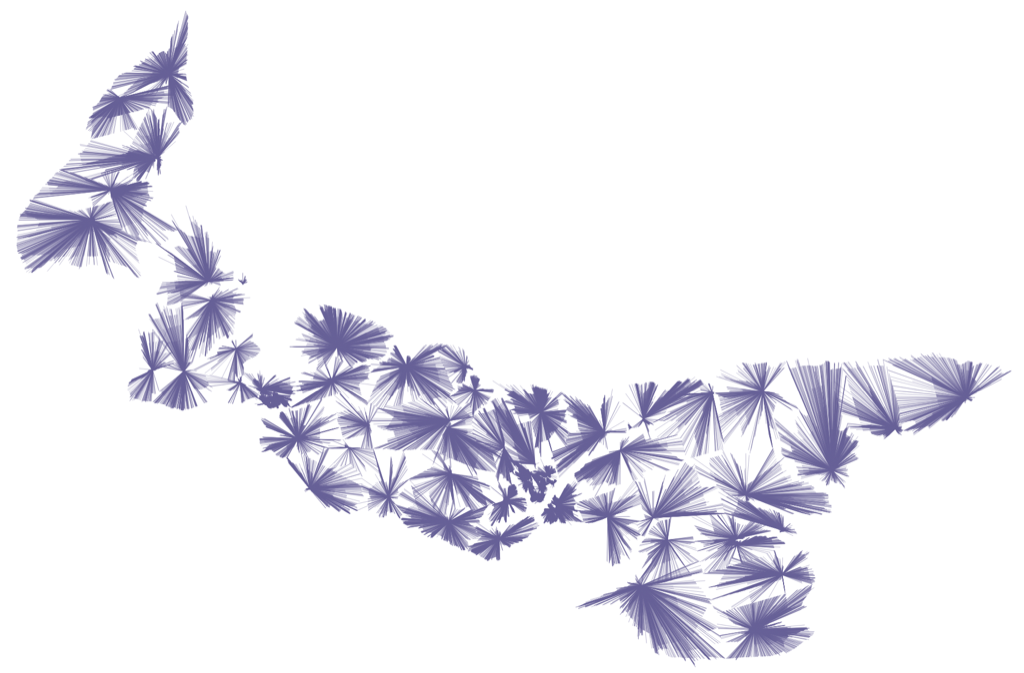 Here's a similar visualization, but for the advance polls: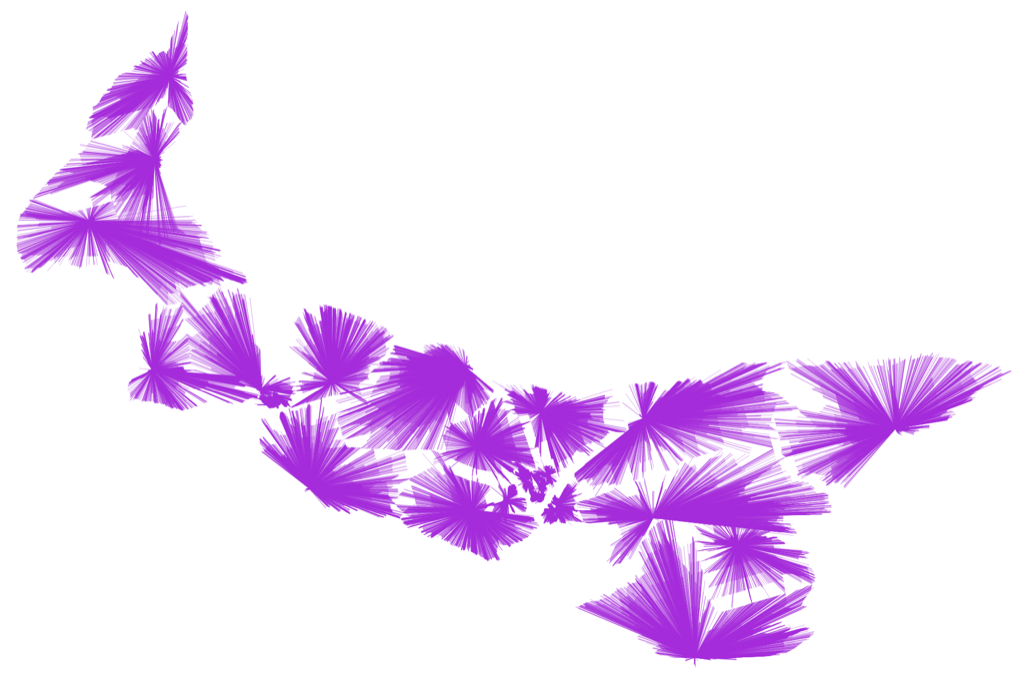 I shared the map with a friend, and they asked me if I could tell them, as the crow flies, which addresses were the greatest distance from their polling station on election day, so I made this map to illustrate this. There's one dot on the map for each civic address on PEI; the darker the colour of orange of the dot, the greater the distance to the polling station for electors at that address.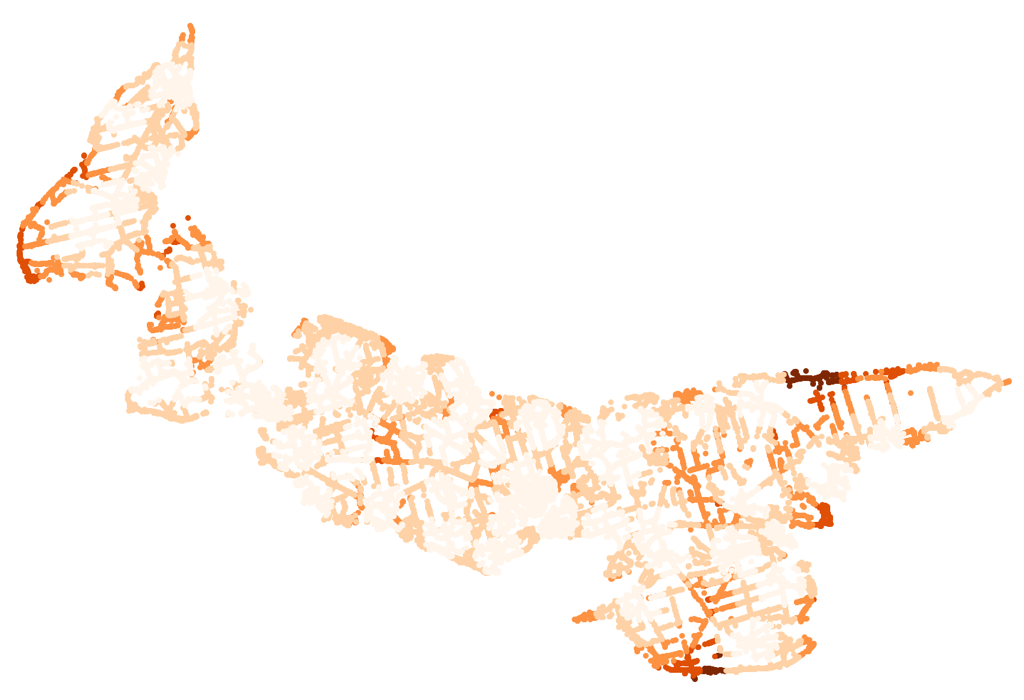 The greatest address-to-poll distances are from Goose River and Little Sands.