The latest Hurricane Information Statement about Tropical Storm Noel says, in part:
We have nudged our forecast track west of the previous track and the latest cmc and gfs guidance suggests that it may not be far enough To the west. Because we are dealing with a large sprawling storm system by the time it reaches us we are cautious to make significant changes to the track in that the impacted areas will still be mostly The same… It is only the details that remain to be ironed out.
While it is refreshing to see such non-technical writing from an Official Government Source, the casual language hides the reality of the "nudge." This morning's storm path, grabbed and posted by Dan, shows Noel floating comfortably (for me) far away over Cape Breton: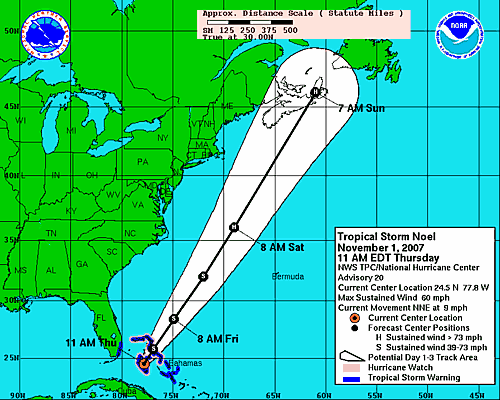 Post "nudge," the track appears to place the eye of the hurricane-in-wait directly over where I am sitting right now: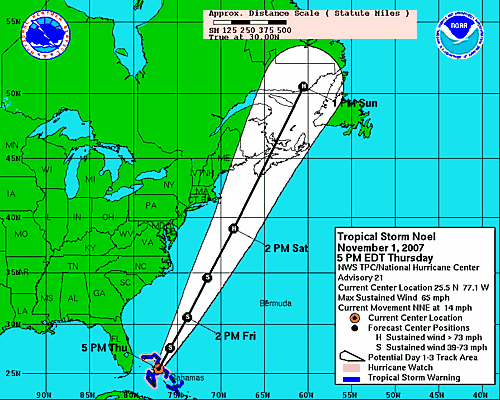 Of course my lack of hurricane knowledge means that I may be mis-interpreting the relative merits of being in the path vs. being aside the path.