The City of Charlottetown is in the final stages of rebuilding the traffic signalling at two downtown intersections, Kent & Great George and Kent & Prince. The new infrastructure at both intersections includes pedestrian call buttons, and these are of the "jam your finger into a rubber nobbly bit to activate a button underneath" type that look like this: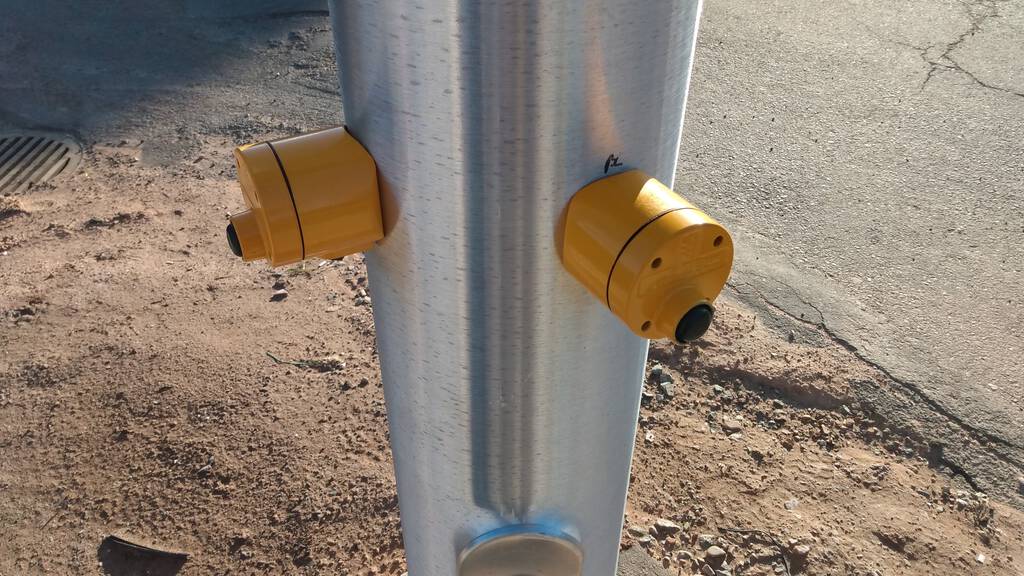 At other intersections in the city, rebuilt earlier, there's a different kind of pedestrian call button, a large silver disk. The advantage of this type over the newer ones is that you don't need to jam your finger into anything and, indeed, you can press the button with your wrist, your arm, your hip, your cane, or anything else. So you don't actually need to touch anything directly: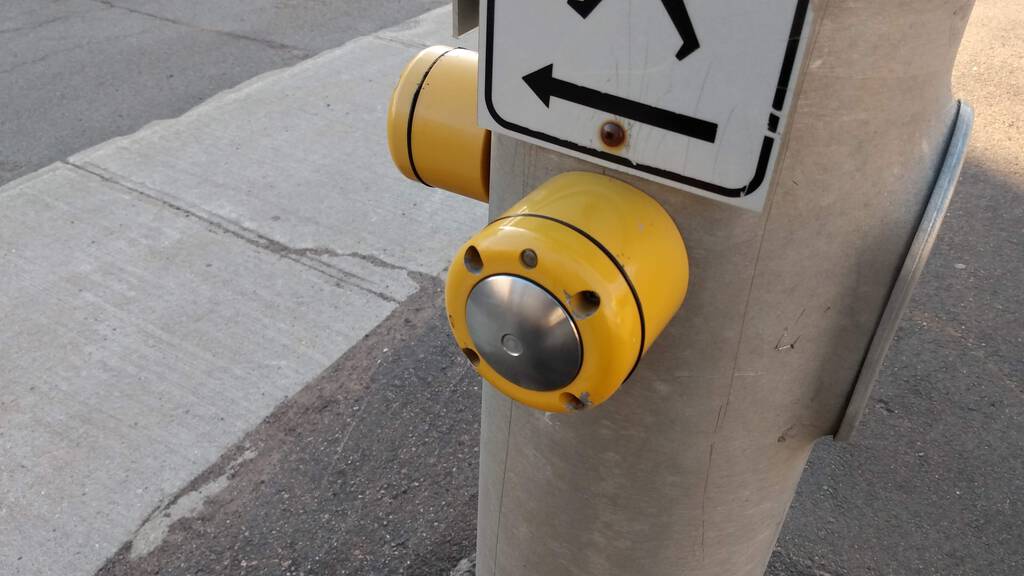 While I like the fact that I don't need to touch this kind of button, it also doesn't have a lot of "travel," meaning that most of the time I'm not 100% I've actually activated it: although in most cases there is an LED and and sound to provide feedback, I often remain unsure of whether my press has "taken."
There's a rarer third type of call button, the Guardian APS, installed at the corner of Prince and Euston when it was rebuilt some years ago. Confoundingly, these call buttons were disabled shortly after installation and have remained installed but non-functional in all the years since. While this model of button has laudable accessibility features, including audio and haptic feedback, and a design that reinforces, visually and by touch, the direction the signal activates, like the rubber-nobbly signals, they also require contact, and cannot be activated without it.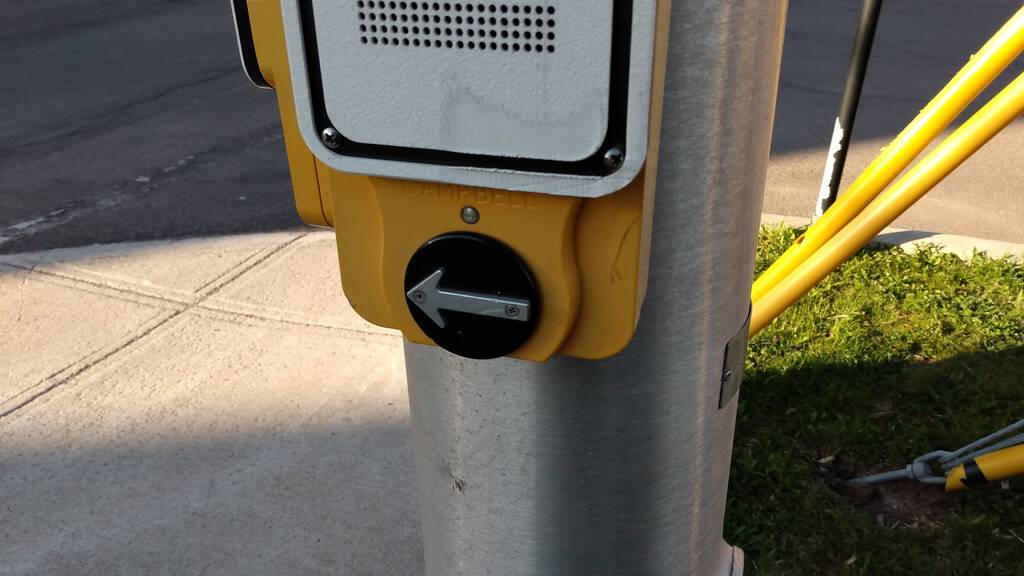 Which are the right buttons for the pandemic? Which are the right ones for accessibility? Is there a model that works for both?