The Province of PEI has a Civic Address Communities data layer in its GIS Data Layers offering. Civic Address Communities are used solely as the basis for civic addressing: they aren't real communities, neither in the sense of community identity nor incorporation; they are simply polygons on a map offering 100% coverage of the Island, something that the civic addressing system requires.
As I showed yesterday, it's possible to "live in Crapaud," for example, but to have a civic address in Tryon.
Here's a quick walk-thru showing how you can use the province's Civic Address Community GIS layer, along with the open source QGIS software, to find the smallest (and the largest) civic address community, by area.
First, download the Civic Address Communities shapefile and unzip it.
Start QGIS, and open the shapefile with Layer > Add Layer > Add Vector Layer. It will look like this: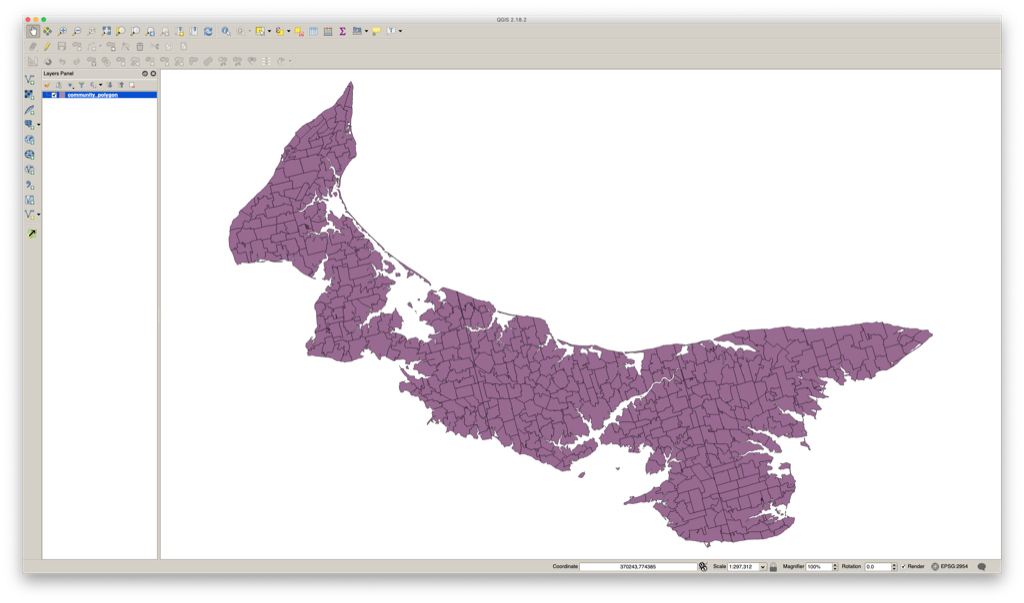 Next, install the Group Stats plugin–Plugins > Manage and Install Plugins from the menu–and then select Vector > Group Stats > GroupStats and set it up like this: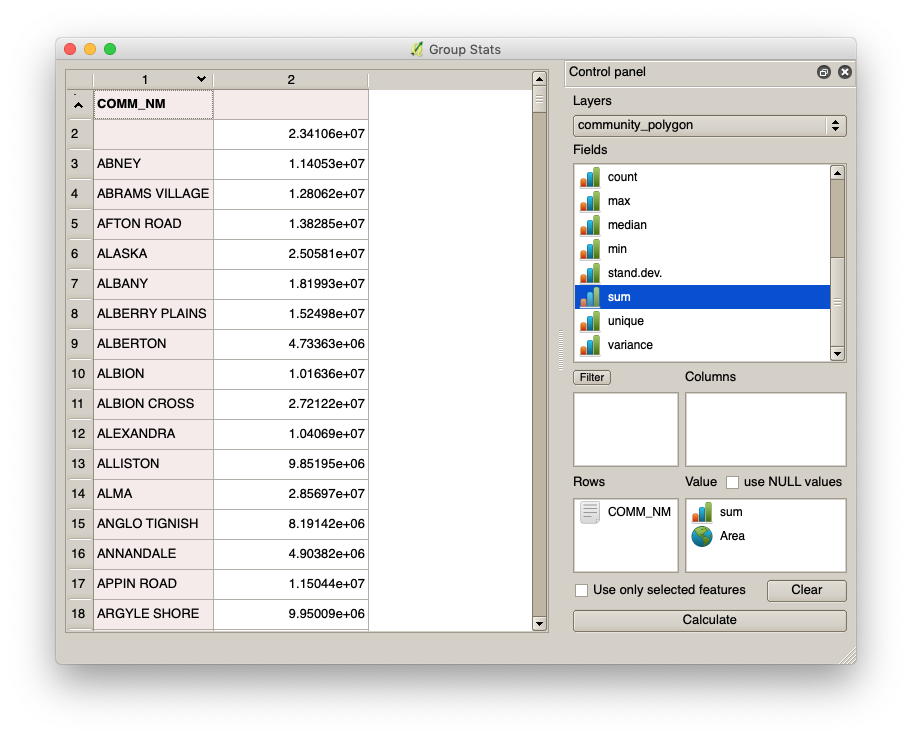 Drag COMM_NM into the Rows box, and then both sum and Area into the Value box and click Calculate and you'll see the list of communities and the total area of each community's polygons (in square meters).
Click on the column header for the total area to sort in ascending order of area; click again for descending order of area.
What you'll find is that:
The smallest Civic Address Community is Pinette, at 70,216 square meters (17 acres).
The largest Civic Address Community is Charlottetown, 44,437,948 square meters (10,980 acres).
The case of Pinette is an interesting one: not only is it the smallest civic address community, but it also only has two civic addresses in it, the first for a house that, although its road entrance is in the Civic Address Community of Pinette, is actually physically in the Civic Address Community of Belfast, the second for Pinette Provincial Park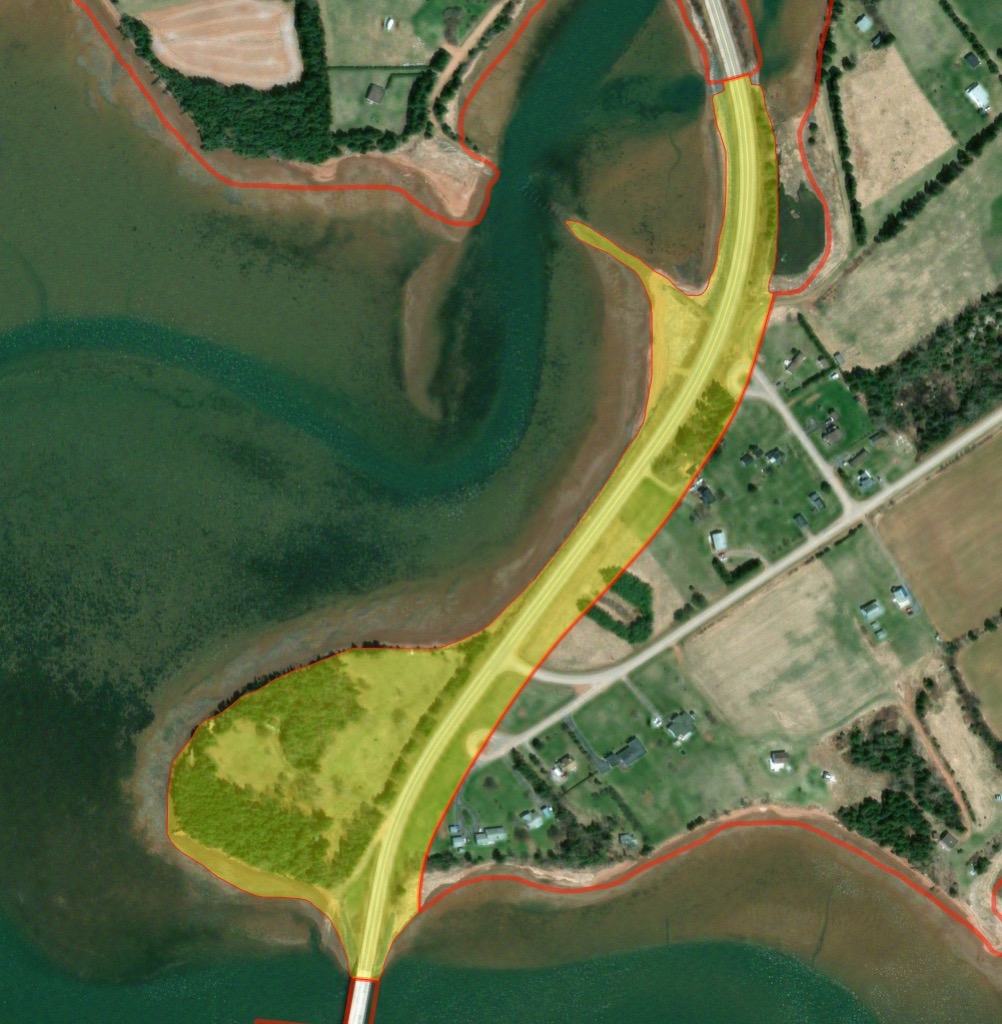 To the north of Pinette is the Civic Address Community of Mount Buchanan, to the east is Belfast and to the south is South Pinette.
South Pinette, by comparison to Pinette, is, at 2,771 acres, absolutely massive; why what is carved out as Pinette isn't simply a part of South Pinette is a mystery apparently lost to time.