Mid-August means Artist Trading Cards night at the Confederation Centre of the Arts, the yearly skunkworks "50 people bring 50 cards of their own creation, and leave with one of everyone else's" event that Monique Lafontaine keeps alive, year after year, through sheer force of will. I only hopped on board the train in 2017, and have gone twice since (2018, 2020), taking off 2019 for the exigencies.
This year was a collaborative effort: Olivia sketched out an idea about "being your true self" and handed it to me a few weeks ago; I mulled over how to bring it to life. I mulled until I could mull no longer: Wednesday night, with nothing to show for myself, and ink that, in this humidity, needed at least overnight to dry, it was go-time.
I dug some "woodgrain" business cards out of the stash I inherited from Bill and Gertie Campbell, and set some type: "find your true self." In 24 point Bodoni bold, one of my favourites of the fonts I hold.
I printed 10 of those.
Then changed things up: "mind your true self."
Then "wind your true self."
Followed by "unbind your true self," "remind your true self," "unbind your true self," and, finally, "be your true self."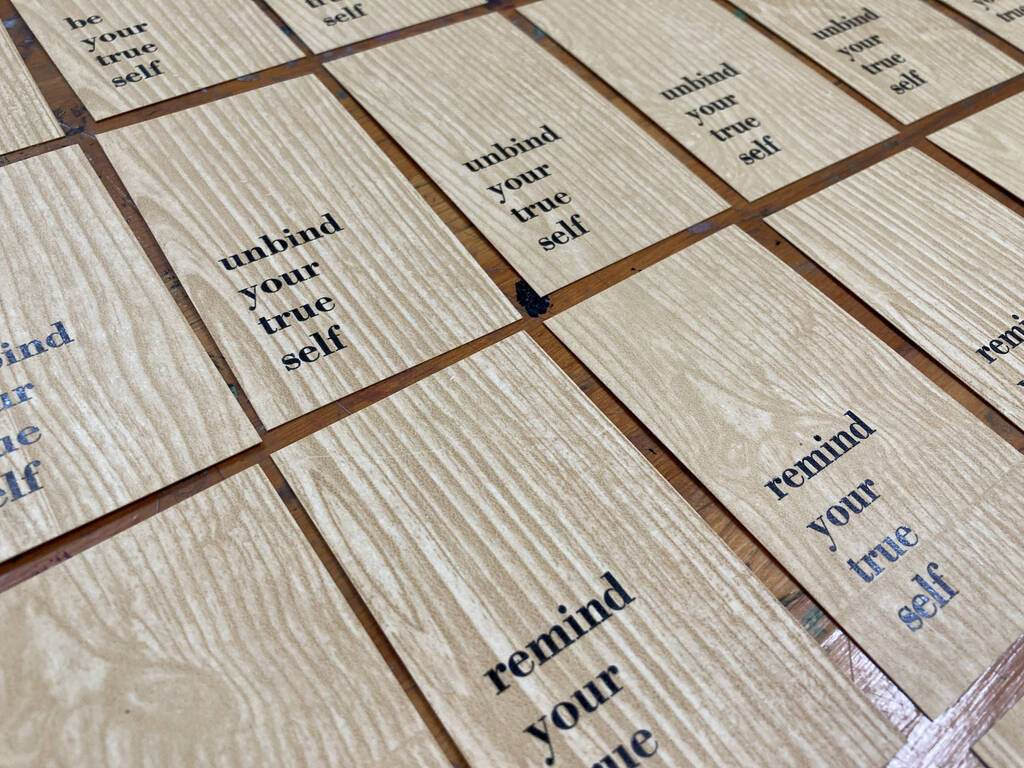 The humidity did, indeed, cause drying to take a long long time; the shiny woodgrain cards didn't help. By showtime they were still a little tacky, but not too much to transport and set out in Memorial Hall: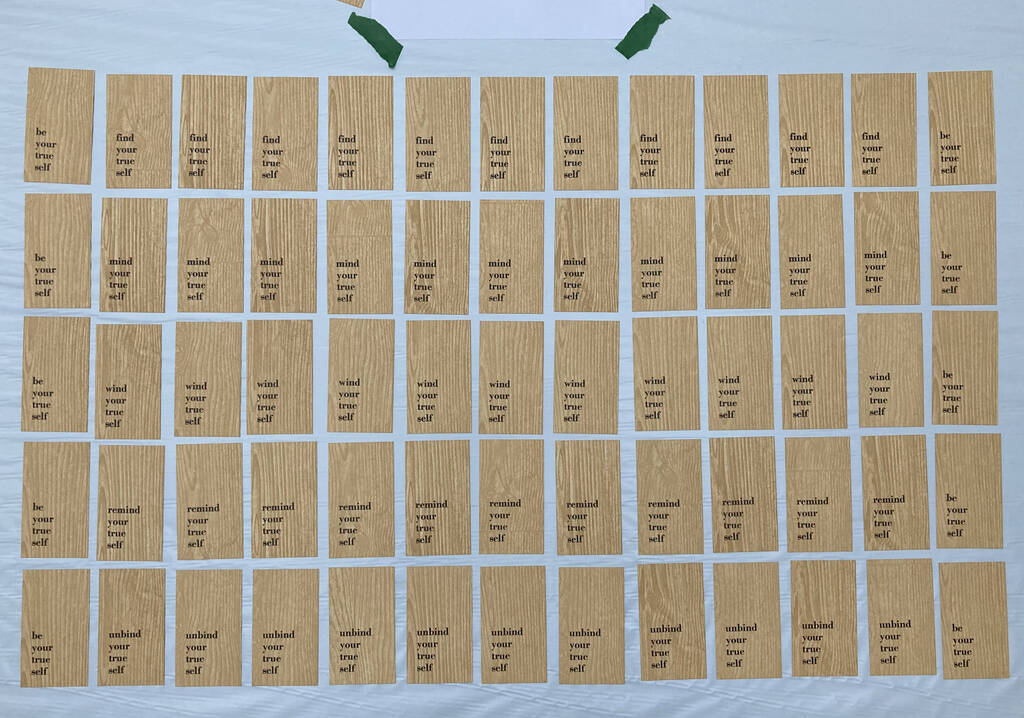 Forty-five minutes later, this was what was left: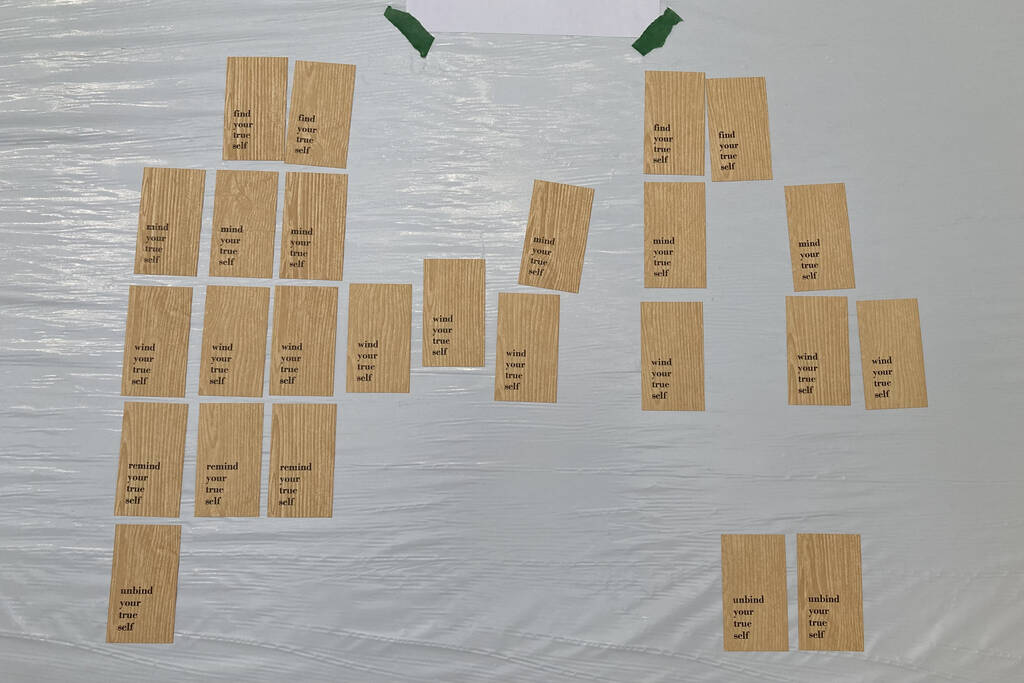 Here's a pie chart showing the popularity of each of the six variants: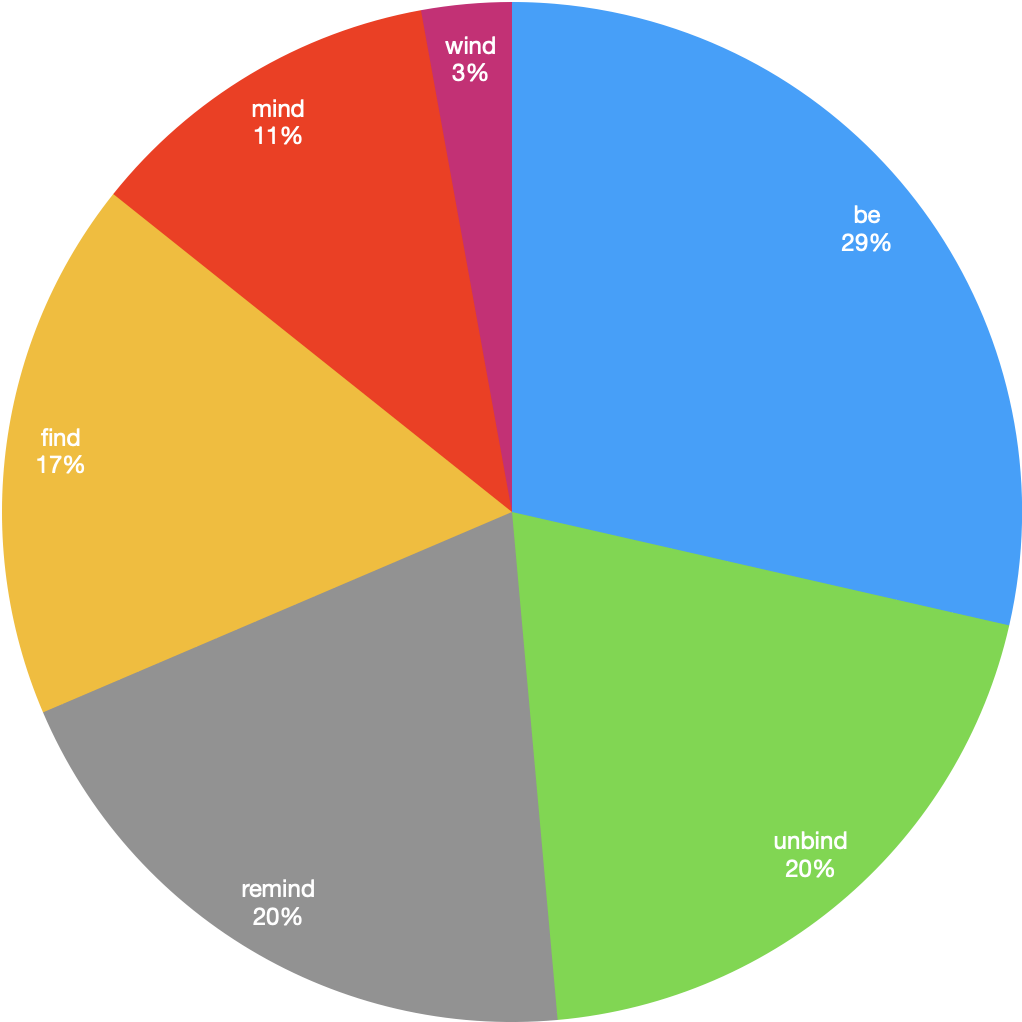 As I wrote to some fellow artists yesterday, I was somewhat dispirited that "be your true self" was the winner: it was a last-minute addition to the mix, and fell outside of the rhyming scheme. Perhaps that was why it was popular? I was happy that "remind" and "unbind" came second, as they were my clear favourites.