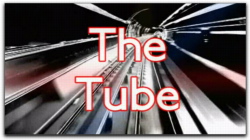 I've just finished watching two episodes of The Tube, a documentary series about the London Underground (downloaded from the excellent UKNova Bittorrent site). The series is in the tradition of Airline: a series of "behind the scenes" vignettes, focusing on workers and their jobs and the challenges those jobs present.
Airline spends days in the life of U.K.-based airline easyJet (there's a U.S. version of the programme that uses Southwest). The Tube is about everyday life inside the London subway system.
I find both series extremely compelling. They remind me of a series of books that I loved as a kid, published in the early 1970s, by Arthur Shay, with titles like What It's Like to Be a Policeman, What Happens in a Car Factory and What Happens When You Travel by Plane.
I love the world of "behind the scenes."