It is May Day, and thus the start of the tourist season in Charlottetown, part of which involves turning Victoria Row back into a pedestrian-only thoroughfare.
After many years of using bollards, the City of Charlottetown has changed to using lockable gates this year, complete with a garish sign: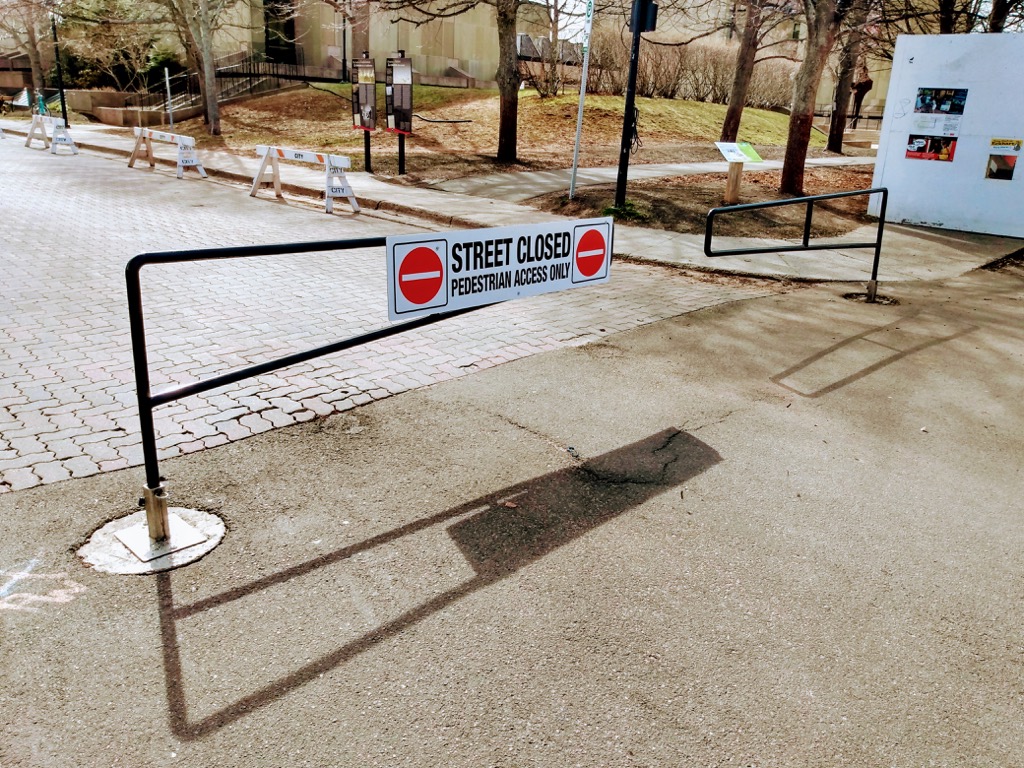 And so, for yet another year, my protests that we should sign positively not negatively are ignored.
Set aside the ugly and ill-fitting sign itself, as I suggested in 2017 the message here should be Pedestrians Welcome – Street Closed to all Vehicles.
The problem with the messaging this year is that it's a lie: the street isn't closed, it's just different.