Some time ago I came across a letterpress hack from the 1890s:

Today I had cause to consider setting the Portuguese name Patrícia in metal type (note carefully: that's a lower-case "i" with an acute accent over it) and as I only have fonts of English and French, I lack the required accented letter and so was force to apply the aforementioned "thought and ingenuity." The result was this: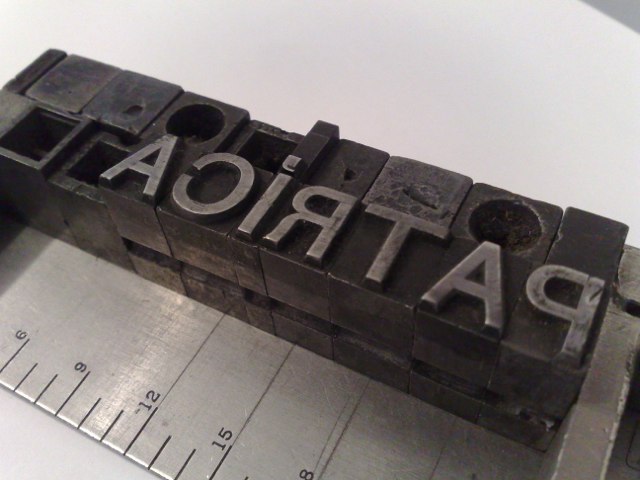 The acute accent is a comma set on the line above; I set this in upper case because it conveniently allowed me to avoid a conflict between the dot over the "i" and the accent). This might not be the best typeface for this, as the comma is more stylized than I'd like and a simple stroke would work better. But it's a start.