At the beginning of the month I wrote about Android Pay coming to Canada, and I pondered what the benefit of paying with my phone vs. paying with my credit card were, given that the physical complexity of paying with each was about the same. What I learned in the interim is that if you have an unusual-looking phone, like my Nextbit Robin, you get a lot of "hey, that's a cool looking phone" comments when you pull it out to pay. Which, if you are prideful, is self-reinforcing behaviour: who doesn't want to be that person with the cool looking phone, after all.
On Sunday night, on VIA Rail Train № 14 from Montreal to Sackville, I set up a complex nest of devices–two phones, two laptops, an external battery pack–to charge on the table in our room. As I did this before the train started to move, I paid no heed to the fact that these devices would be in motion as the train moved, and that this motion might result in disaster.
And, sure enough, when I woke up at 6:00 a.m. the next day, they'd all tumbled to the floor. Fortunately, the only casualty was my phone: Oliver's laptop and mine were fine, as was Oliver's phone and the battery pack. My Nextbit Robin, however, had a cracked screen. It still worked, mind you. It's just that using it ran the risk of embedding glass shards in my fingers: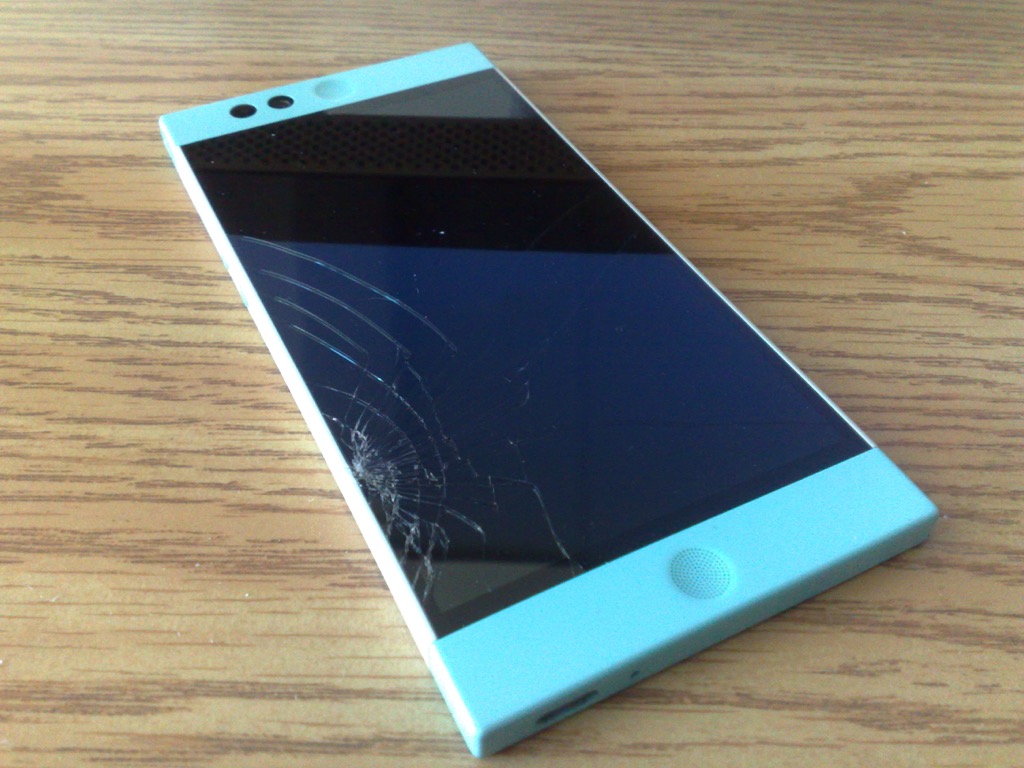 While this was a (preventable) accident, I can't help but thinking that it ultimately amounts to punishment for my prideful attitude. At least that's what my more religious ancestors would tell me if they were still alive.
So, for now, I'm back using my 8 year old Nokia N95 (I used it to take the picture of the shattered Robin). As much as I'd like to keep using the N95 forever, it's just one generation too old to bear the complexity of connecting to the Internet, typing T9 style, and so on. That said, having a dedicated camera button, and dedicated slide-out audio controls was brilliant at the time, and I miss these dearly.
And as much as I'd like to be able to go phone-free, or to revert to a flip-phone, there are just too many aspects of my mobile lifestyle that require ready access to the Internet, and so I'm looking at my options. Repairing the Robin might be possible, but there are also newer sexier phones that have come along since that attract my eye.
Oh, right, pridefulness.