Years after all the real cool kids were able to pay for things with their mobile phones, my Android phone finally acquired the ability to mate with my MasterCard and become a contactless payment device yesterday. I christened it with the purchase of a cappuccino at Receiver Coffee, and here's what the record of this purchase looks like in the Android Pay app: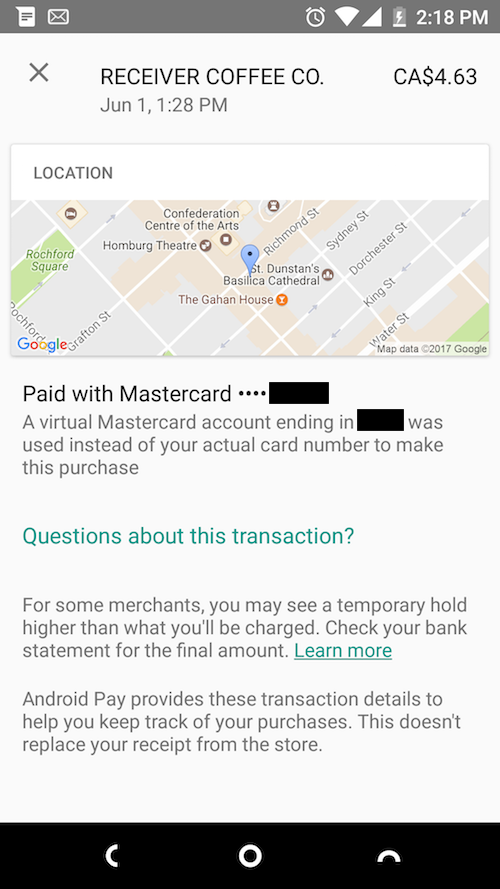 I'm not exactly sure why it is deemed more convenient to take out my phone, unlock it, and hold it in front of the contactless terminal than it is to take out my wallet and hold my actual MasterCard in front of the contactless terminal. I suppose that you could argue that the fact that the ability to pay with the phone is marginally-secured behind the need to unlock the phone, and that a virtual card number rather than my actual card number is presented to the merchant render the process more secure.
I'll keep using it for a while and see if I can tease out any actual day-to-day benefits (other than the palpable future-sheen it affords).