Prince Edward Island hit a new peak electricity load of 280 megawatts yesterday at 5:00 p.m.: Islanders were collectively using more electricity at that point than ever before in history. 
In fact the load, measured every 15 minutes from 5:00 p.m. all the way to 8:40 p.m. was more than the previous peak of 264.66 MW reached three years ago on January 6, 2015.
Here's what the load, and the wind energy generation, looked like yesterday: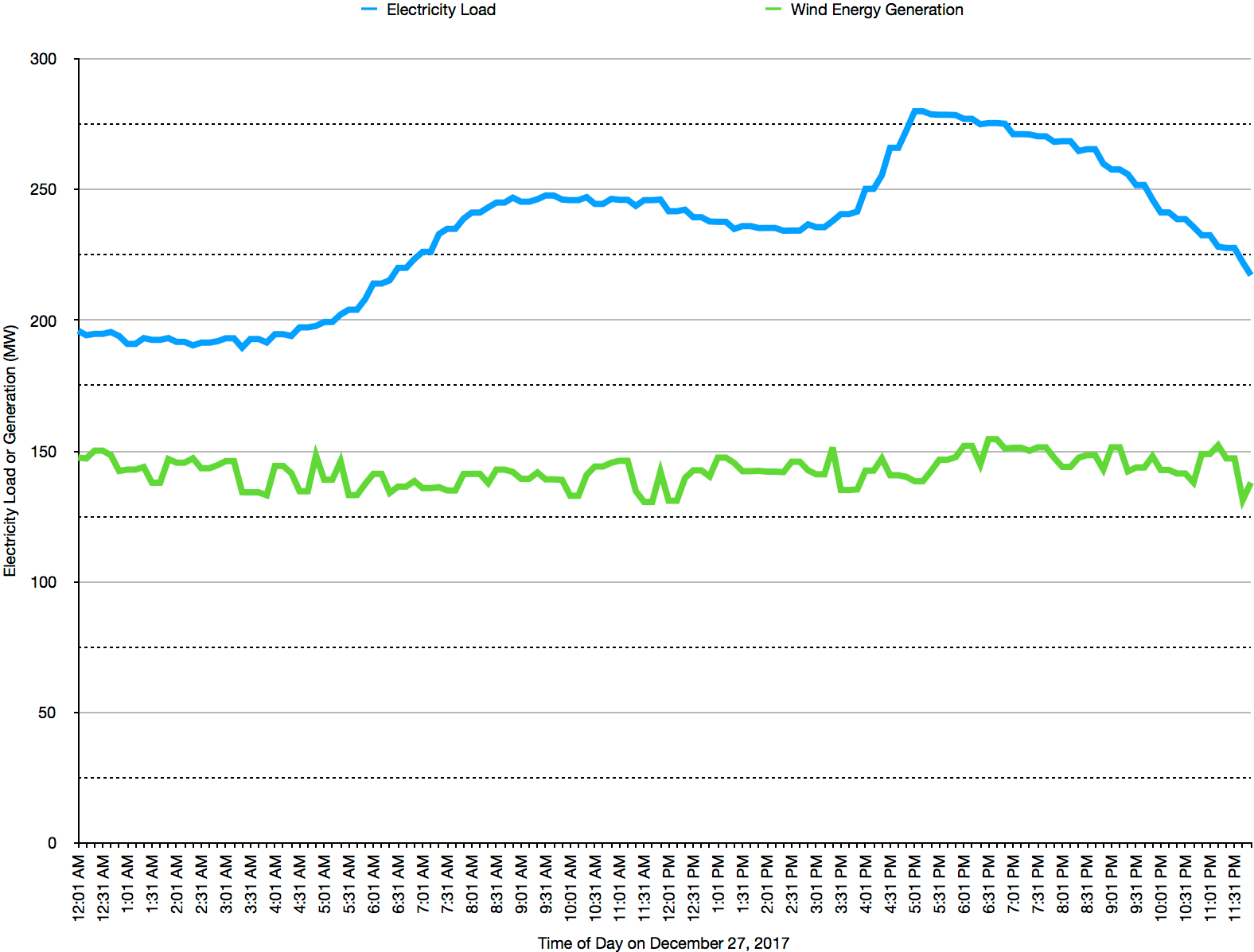 The other story told by this chart is that we were well-served by the wind: between 49% and 77% of our electricity needs were met by wind energy generation over the course of the day.
The increased capacity of the submarine cable to New Brunswick, combined with the wind energy, meant that there was no need to fire up local fossil-fuel generators, despite the peak.
If you'd like to drill into the data in more detail, here are all the samples recorded yesterday as a CSV file.