Early last week I had a request from Abby Hyndman, daughter of my friends Nicky and Dave: she's a student in the Holland College videography program, and wondered if I'd entertain being the subject of a short documentary about letterpress printing, her final course assignment. I happily agreed, and met Abby and her trusty assistant in the letterpress shop last Thursday afternoon for a few hours.
I needed something to print.
I'd been thinking a lot about the word "nuzzle" of late, and so it became my subject: I wanted to see if I could represent, in cold hard type, a sense of "nuzzlieness."
I started off on the bench with various ink colours and improvised: red-over-yellow, yellow-over-red, upside down over rightsize up, backward and forward. Midway through my improv I tweaked things to dip the U below the baseline, thinking, perhaps, it could act as a sort of nuzzled-nose.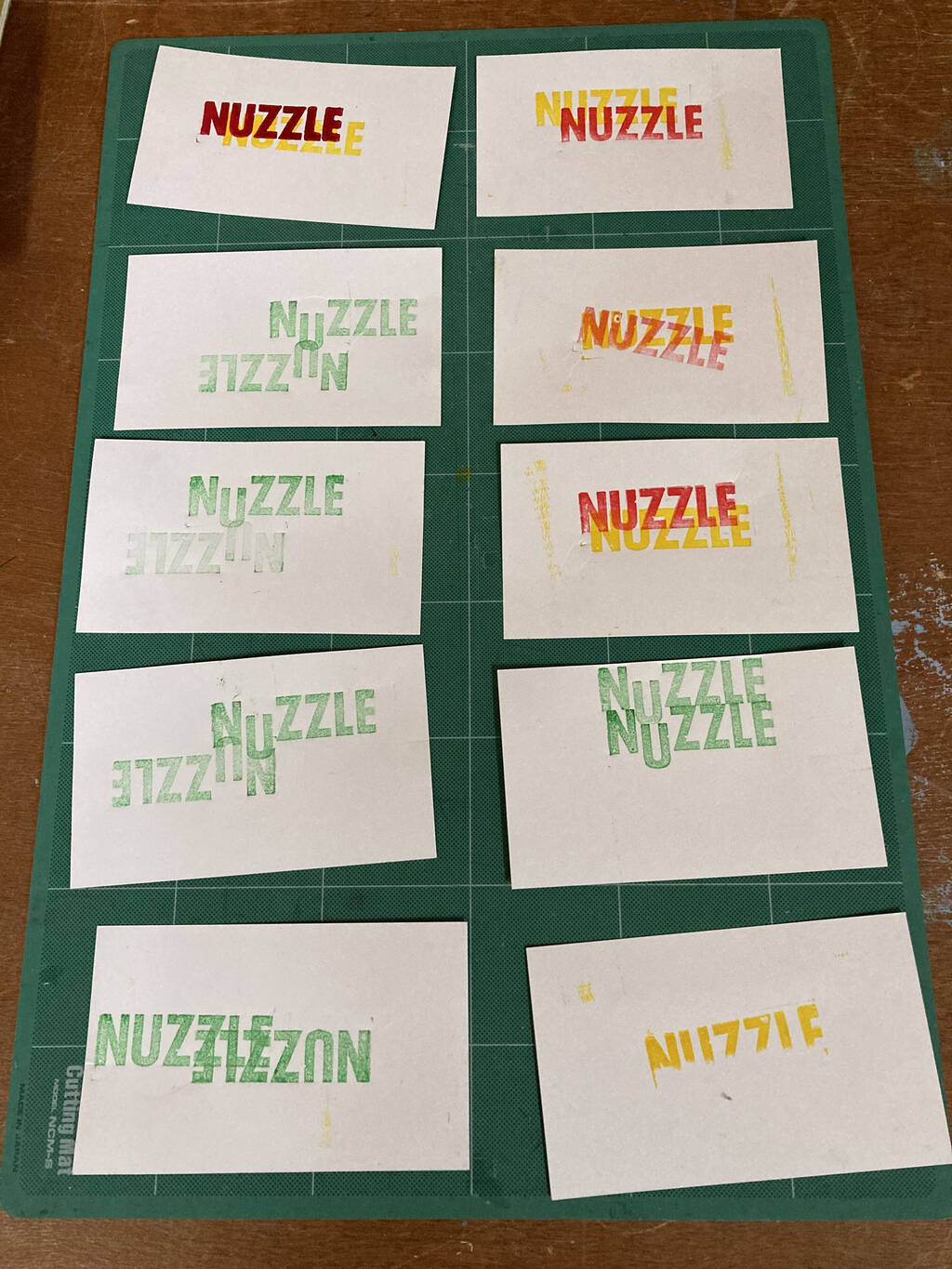 Once Abby was in the shop, the improvisation continued, and where I ended up was rather magical in the way that sometimes happens when you don't plan and just let the type dance: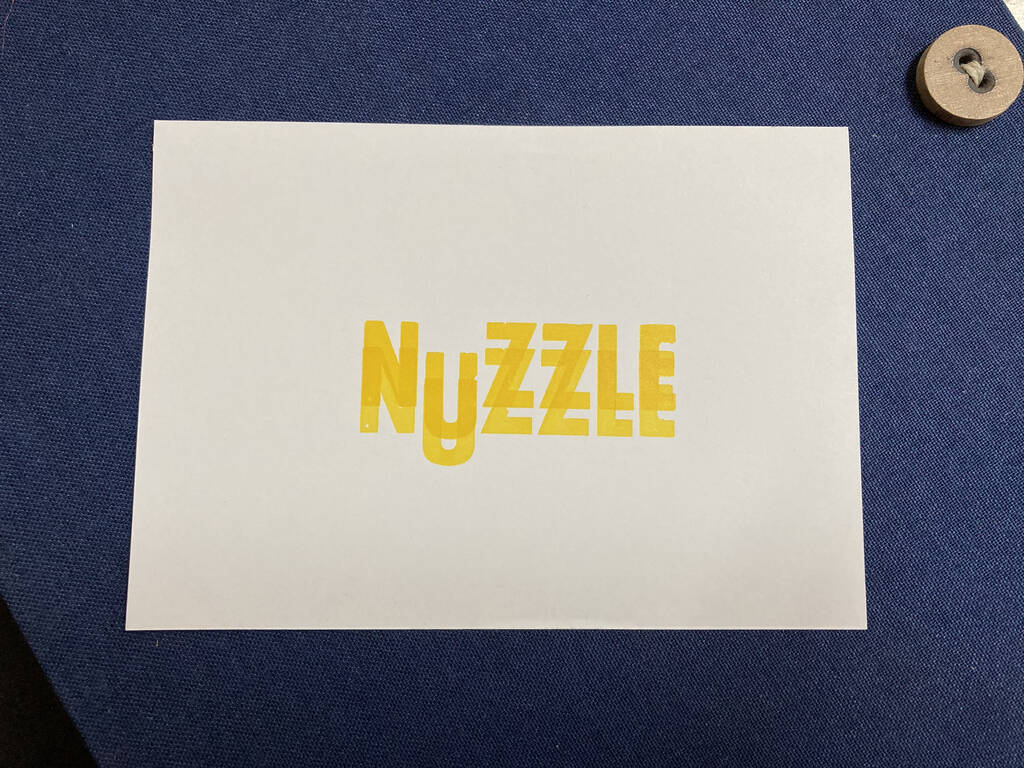 Abby documented the process, and so you can watch a slice of the making of the Nuzzle in the video she sent along today, kindly giving me permission to share:
If you'd like to hire Abby for her video or graphic design talents, you can find her here.