Our Big Activity for today — and our last for Milan — was to visit the Museo Nazionale della Scienza e della Tecnologia Leonardo da Vinci, the "National Museum of Science and Technology."
We'd been in Vinci itself, or at least nearby, earlier in the week, and had flirted with other aspects of Leonardoisme our entire trip, but had yet to dive in. This was our chance.
And by all evidence the museum is a fantastic one, full of interactive exhibits, labs, and fun activities. Alas almost all of the fun is available only if you're in a school group or if you happen to visit on weekend afternoons. Otherwise you're left to gaze forlornly through the sealed doors of the "iLabs" and pass on to static old-school exhibits on things like "the history of nickel" and "the wonders of plastic."
All was not lost, however: their telecommunications exhibit had promise (although Lisbon does a much better job at the switchboard simulator), and a special exhibition about women and their bodies was well done (Oliver is now fully labially literate). They also have a very neat collection of ships, locomotives and airplanes, and a retired submarine onsite.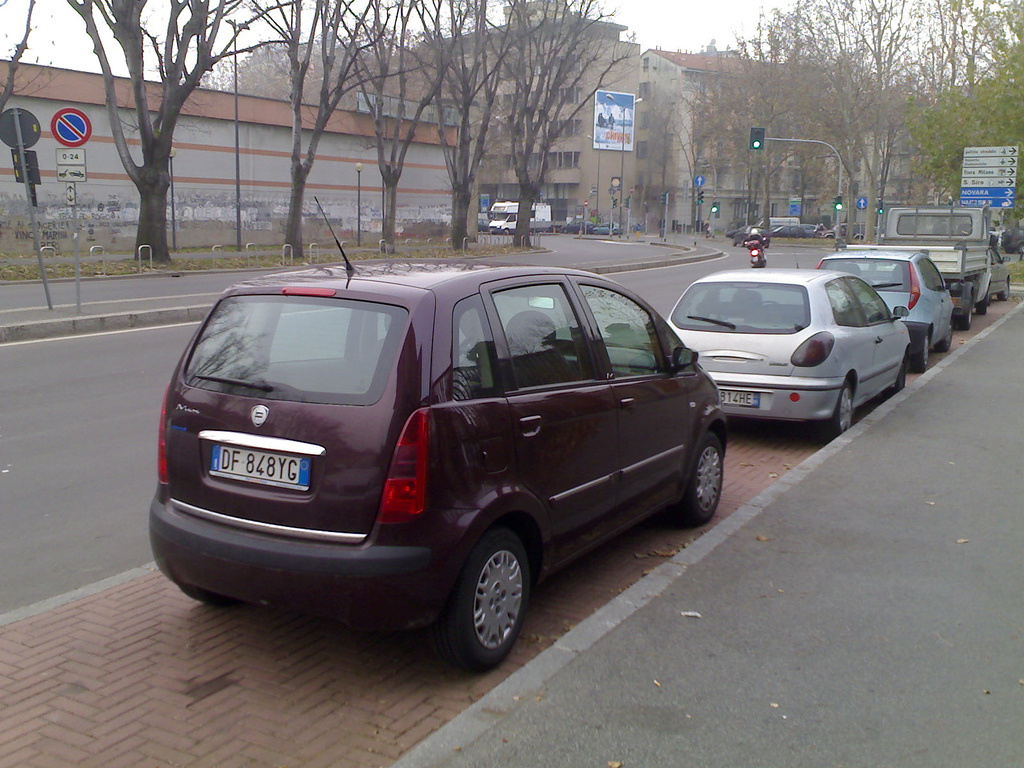 Finding a parking space for the museum — our visit was on our way out of town — was an interactive adventure in its own right. The traditional "parking garage" doesn't seem to exist in Milan, so one is left to battle everyone else for the small number of on-street spaces. Once we found a space (it took about 20 minutes and lots of looping around) I spent the next several hours absolutely convinced that our car was going to be impounded (a suspicion heightened by the "No Parking, 0-24" sign on the street).
Fortunately my worries were for nothing, as the car was there when we returned.
And then began our struggle to get out of town. Without a map. With only a vague idea of where we were going. Somehow — largely due to Catherine's talent for improvisational navigation — we succeeded, and here we are in the Hotel Motel Luna, a self-described "airport hotel" that seems like its awfully far from the airport (although they tell us we only need to leave 20 minutes to get there in the morning).
In a few minutes we'll strike out to find a place for our last supper in Italy; in the morning we head to Boston.