Here's the finished version of the map of Charlottetown that I started on this morning. I added Charlottetown at the bottom in 60 pt. Akzidenz Grotesk, and punched a 3/8 inch hole at the top. I'm not entirely sure why the hole, but it works.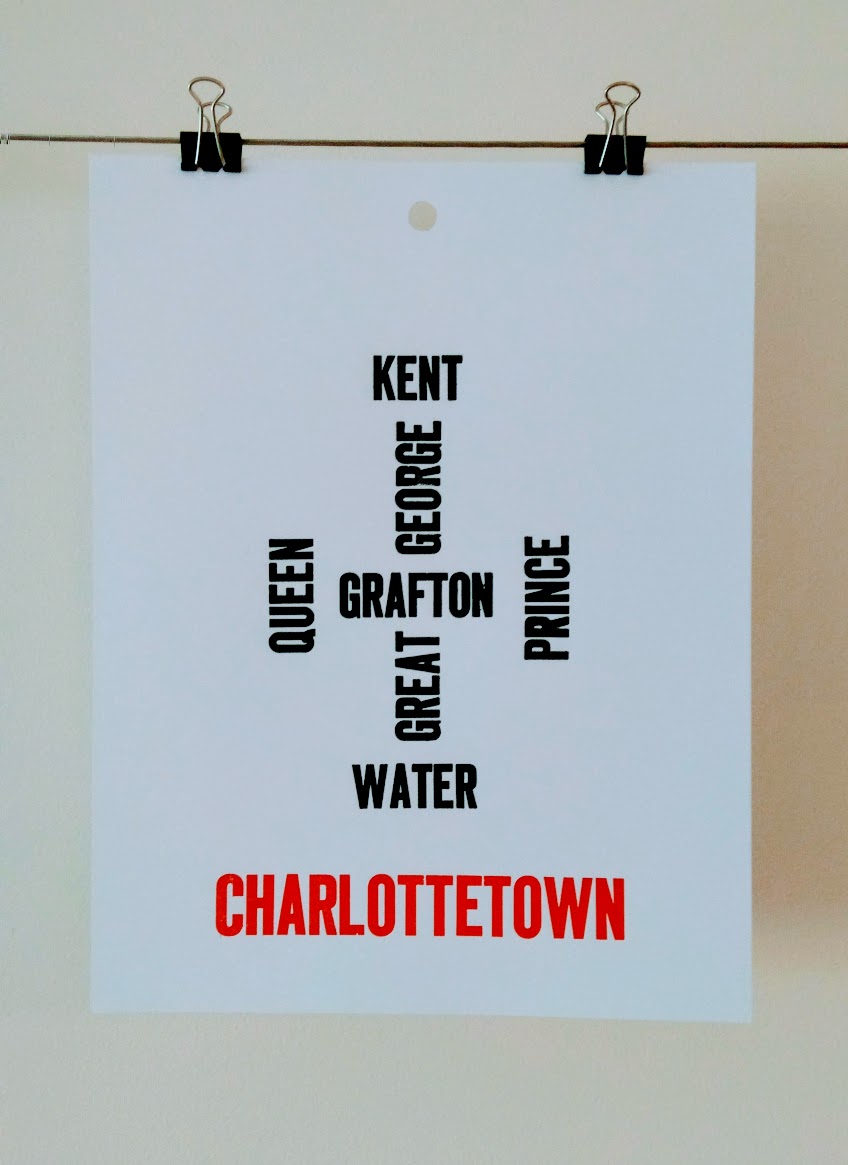 In addition to the printing part of this project, it's been interesting to consider the notion of the least-detailed-but-still-useful version of a map of the city. I see a lot of tourists wandering around Charlottetown with maps in their hands looking confused, and I think part of the reason for this is that they don't understand the fundamentals: Kent is the head, Great George is the spine, Queen and Prince the arms, and Water the feet.
Once you understand that, everything else is easy:
"

The Confederation Centre is at the corner of Queen and Grafton."

"

Dave's Lobster is at the foot of Prince Street, just below Water."

"

Meet me at my house on Prince Street just south of Grafton."

"

Ken's Corner is on Fitzroy (one street up from Kent) and Weymouth (two blocks east of Prince)."
Available for sale in my shop.