A year ago brother Johnny gave me a gift of a 2017 calendar of historic maps of the world; when the year came to an end it seemed like a shame to have the map plates go to waste, so I trimmed them out of the calendar and then went looking for a project.
When I came across the quote "A Map is the Greatest of All Epic Poems," attributed to Gilbert Grosvenor, founding editor of National Geographic magazine, I knew I had it.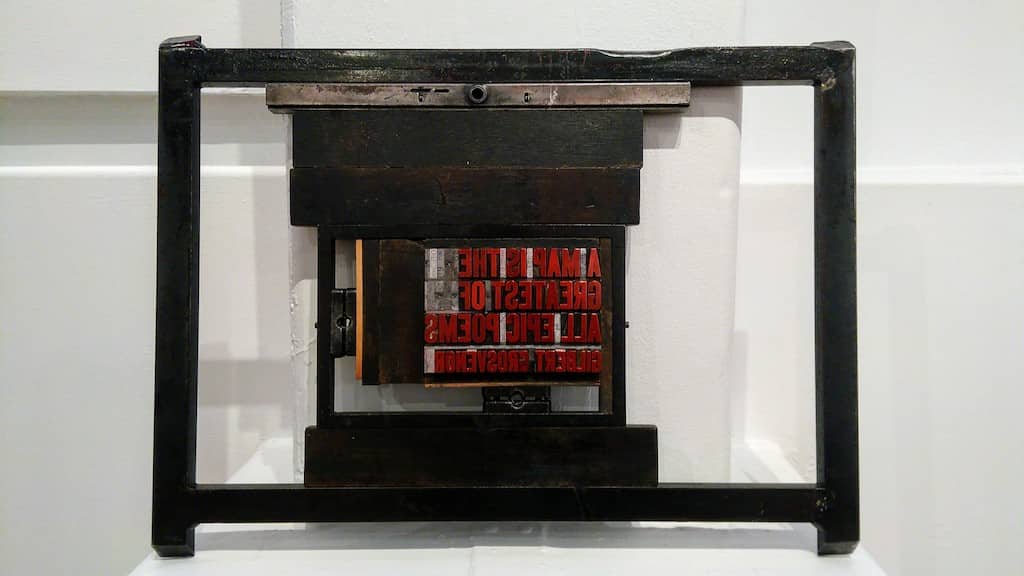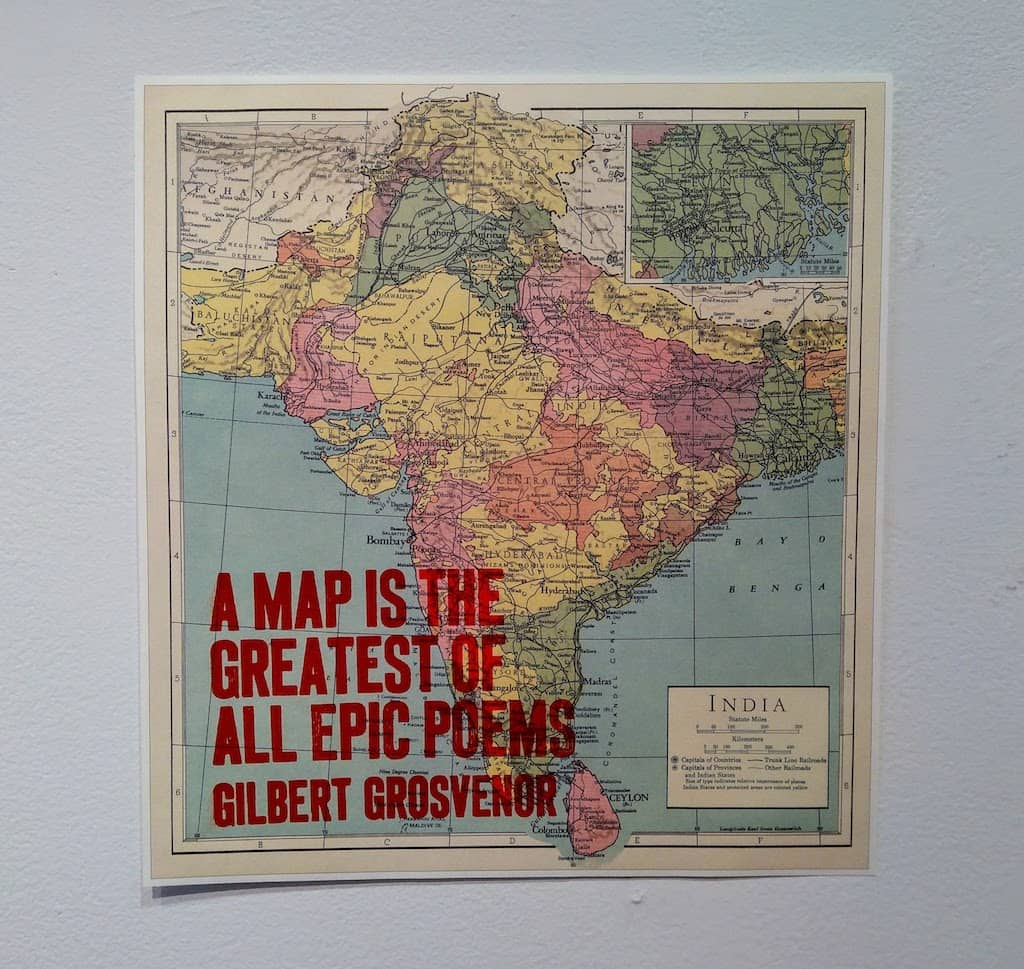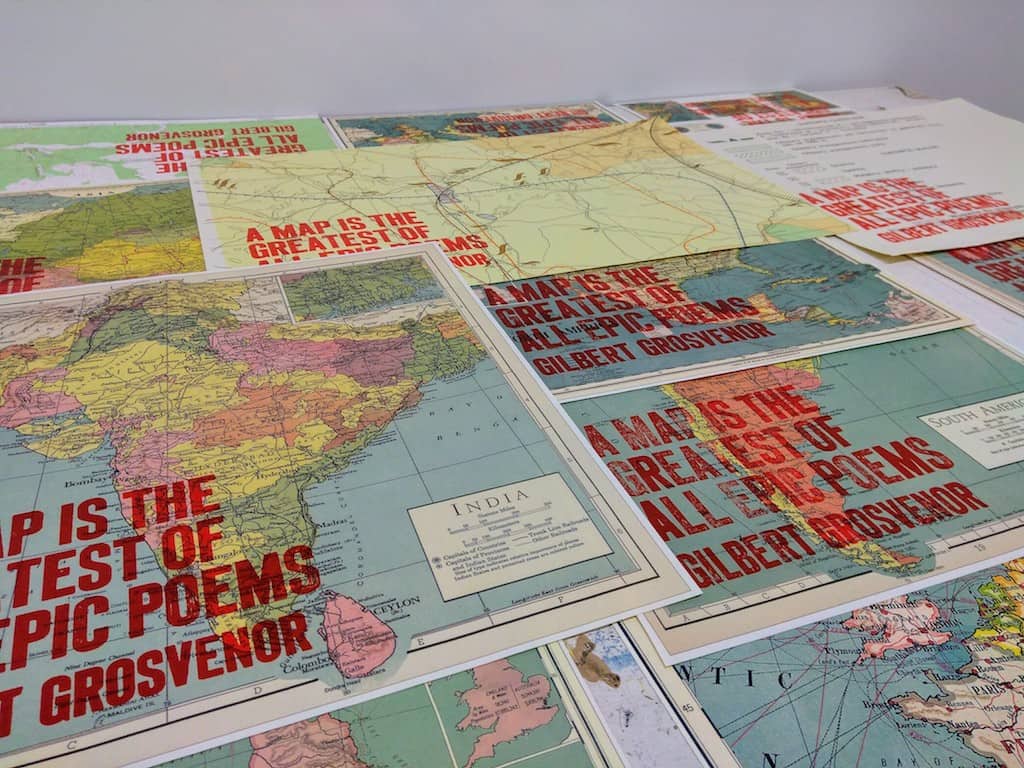 I printed the quote of the map plates in Akzidenz Grotesk, 60 point for the body and 48 point for the credit. The type is well-worn, and so required a lot of packing to print legibly, more-so because the paper was textured (you can see the effect of the texture on the South America map in the photo above).