The entire August 31, 1946 issue of The New Yorker magazine was devoted to a single article, by John Hersey, about the bombing of Hiroshima the year before. The magazine has re-published the article to mark the 70th anniversary of Hiroshima, and while I laud them for doing that, I find myself constitutionally unable to read the magazine on the screen: it is an irrevocably print experience for me. And so I needed to find a way of approximating a read of the original article in printed format.
Fortunately I am afforded unlimited access to the magazine's archives by virtue of being a print subscriber. So I printed myself a copy of the issue on my laser printer. Here's how I did it.
First, I went to The New Yorker archives site and logged in.
Next, I clicked on Browse Issues and selected the August 31, 1946 issue: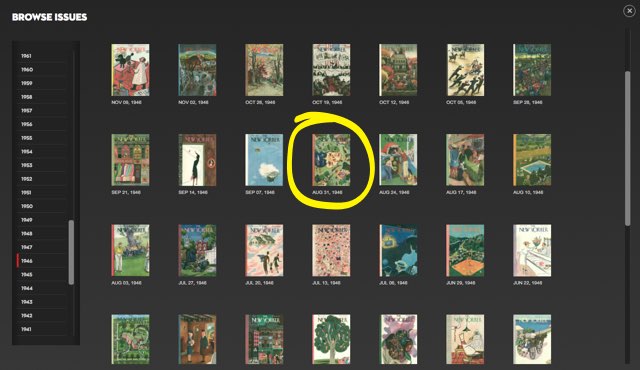 With the issue itself on the screen I clicked Print and then selected all of the pages of the article (I opted not to print the Talk of the Town frontmatter, which a New Yorker purist might quibble with):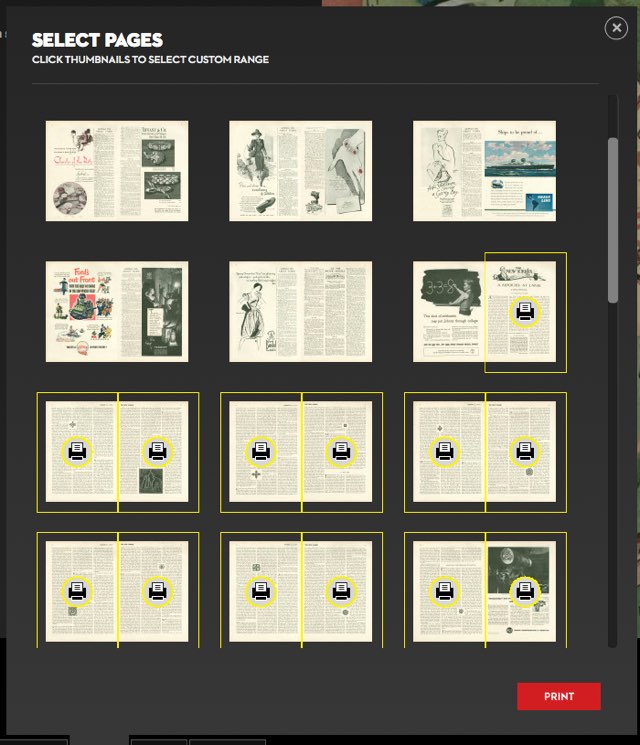 Clicking Print once I'd selected the page brought up the Firefox print dialog. I set the Page Headers and Page Footers to "—blank—":

Finally, I clicked PDF and then Save as PDF… to print to a PDF file instead of the printer: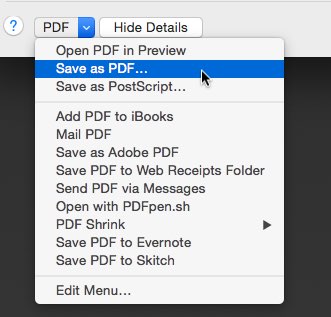 The resulting PDF had too much whitespace around the page images, which I used the Mac OS X Preview app to crop out: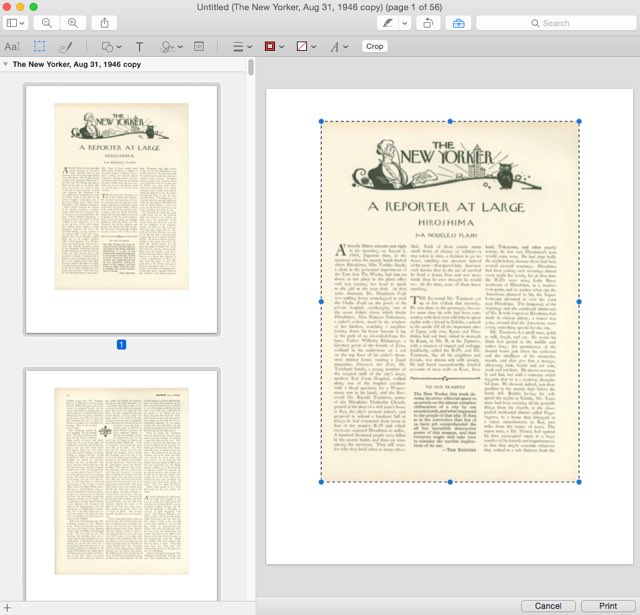 To do the cropping I did this:
Selected Tools > Rectangular Selection.
On the first page of the article, drew the rectangular box around the border of the page image (as pictured above).
Selected all of the pages in the thumbnail view in the sidebar.
Pressed Command + K to crop all of the pages.
The result looked like this:
I then printed to my Brother laser printer directly from Preview, checking the Two-Sided option, and the Scale to Fit > Fill Entire Paper option: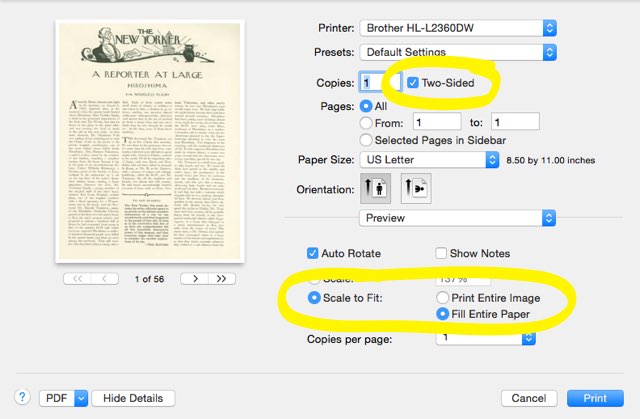 The result is pleasantly like a real copy of The New Yorker, albeit in black & white and not nearly as crisp as an original: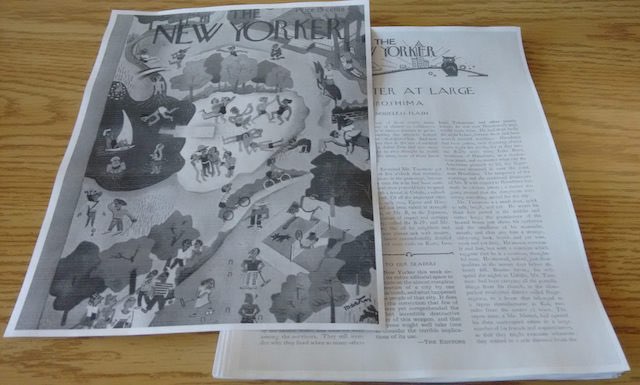 Now, to read the 30,000+ word article!