Three years ago next week Oliver started out at the Child Development Centre at Holland College. He began with a tentative day-or-two a week, gradually accelerating across the hall from daycare to kindergarten. He's starting Grade One next week and so yesterday was his last day in the now-familiar halls: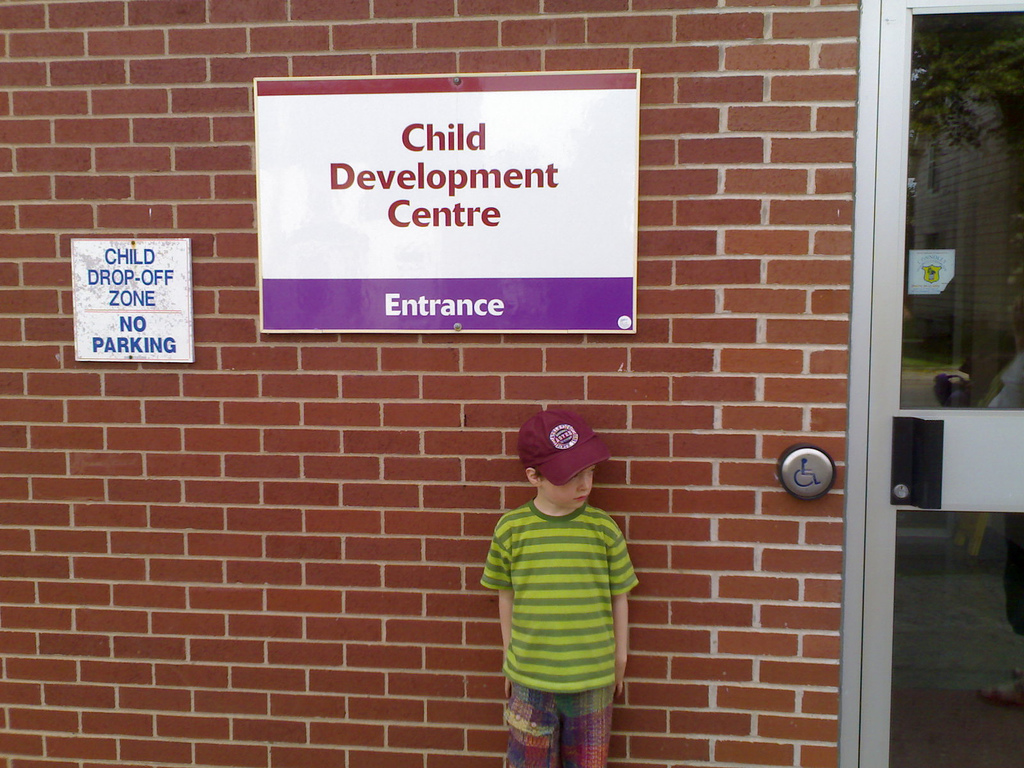 I can't say enough good things about Kim and her staff at the Child Development Centre; they are a dedicated group of caring, insightful professionals (for the amount of good they do for the world they should be paid three times what they are). They took on Oliver and his delightful eccentricities with unflagging enthusiasm; our small family owes them a great debt for helping us help Oliver grow into the world.
If you are looking for a daycare or kindergarten in Charlottetown, I have absolutely no hesitation in recommending these folks; we'll miss them all dearly.