Olle sent me to the useful How to setup Google Chrome a few days ago. Which, in turn, sent me to Google Reader Readable extension. The extension transforms the visual cacophony that is:
Into the calm simplicity that is: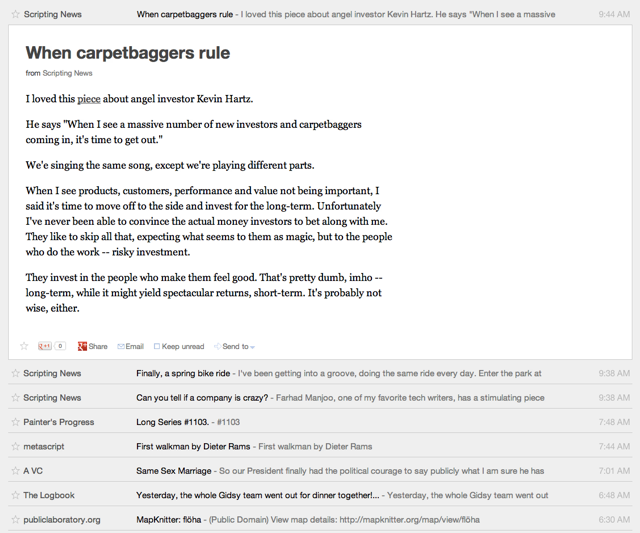 Nothing to set up. No changes to Google Reader required. It's the most useful of the myriad Google Chrome extensions I've come across.