In the late 1980s Canasta scene in Peterborough, Ontario of which I was an active member, it was tradition to believe that it was required to say "partner, may I please go out," when ready to do so. The definitive The Complete Canasta suggests a slightly less formal "Shall I go out?", so I'm not sure from where we derived the wordier version, but it persevered.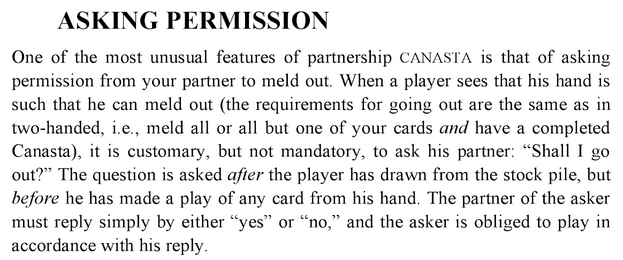 We certainly played more than our fair share of Canasta during the summer of 1987, and it remains the primary waypoint by which I mark that heady season.
I thought of "partner, may I please go out?" when I spotted this sign posted on the wall of the Queen Charlotte Armoury while attending its New Year's Levee: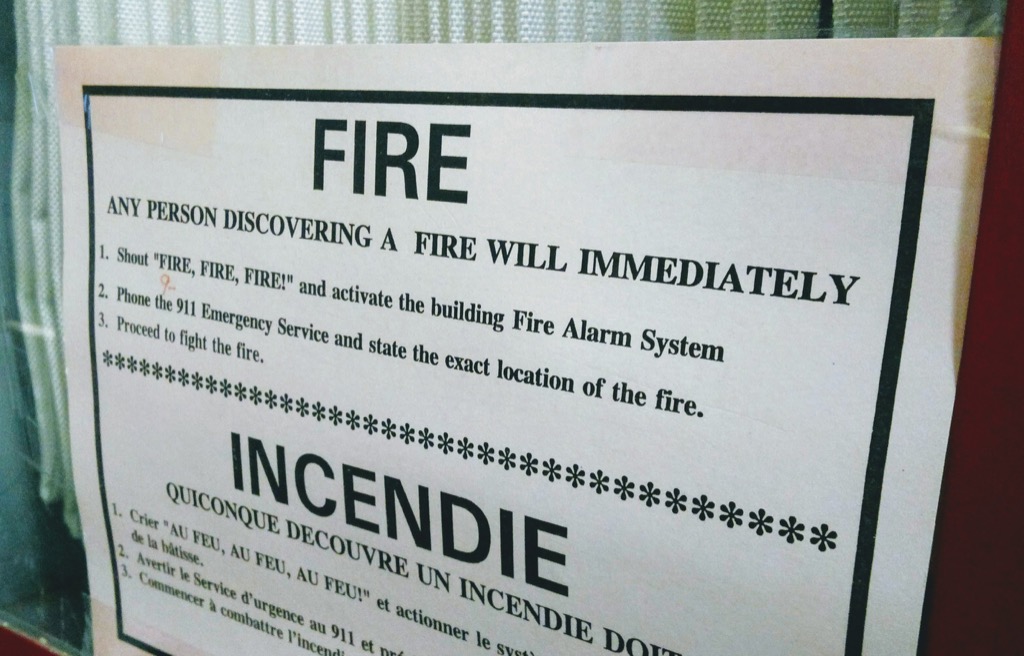 I appreciate the formality of the requirement to shout "FIRE, FIRE, FIRE!", and also the seemingly strange suggestion–perhaps because this is a military installation where people have skills–that in step three  one should "proceed to fight the fire" (standard civilian signage practice is, I believe, something more akin to "retire to a safe distance and allow professionals to put out the fire").