My Apple AirTag arrived today by FedEx. Apparently the relaxed "you don't actually need to sign for anything" COVID regime is over, so I got my first "your package will be at the depot after 4:30 p.m. for you to pick up" sticker on the door in 18 months.
With the FedEx depot located right on the Confederation Trail, it seemed like a reasonable thing to cycle out for the pickup. So that's what I did: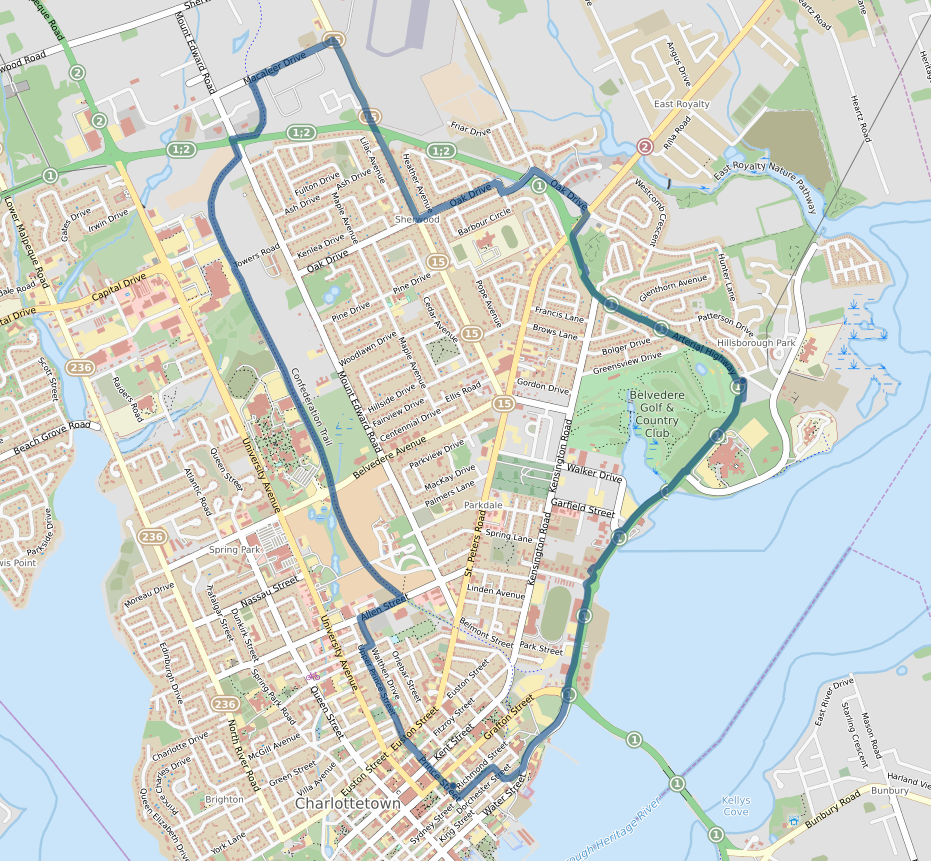 I cycled out the Confederation Trail to MacAleer Drive, and then decided that, rather than cycling back the same way, I'd explore the terrain beyond, cycling up MacAleer to the Brackley Point Road, and down a harrowing stretch thereof to Oak, which I used to cut across to the St. Peters Road megasection, where I joined the new Riverside Drive AT path toward home. It being 26 degrees out, my challenge with this trip wasn't so much the physical effort to pedal–it was mostly flat or a slight grade–but the heat. So I stopped at Riverview Country Market for a water bottle fill-up and a rest before the last dash home.
Total trip, home to FedEx and home, was 15.11 km. The ride from home to FedEx took 20 minutes; the ride from FedEx to Riverview Country Market took 25 minutes, and the ride from there to home was a quick 10 minutes. Despite the heat, it was a completely reasonable ride for an out-of-shape neo-cyclist like me, and I'd encourage anyone to give it a try next time you're in the same situation.
Here's the GeoJSON of my route, annotated with guidance at significant points.