The Confederation Centre of the Arts is in the midst of a well-deserved renovation. The Confederation Centre Public Library has been spruced up. Spring has sprung, summer's here, the trees are out, the landscaping is in full spleandour.

And this is the view from the plaza, sitting on a brand new bench, looking out over Victoria Row: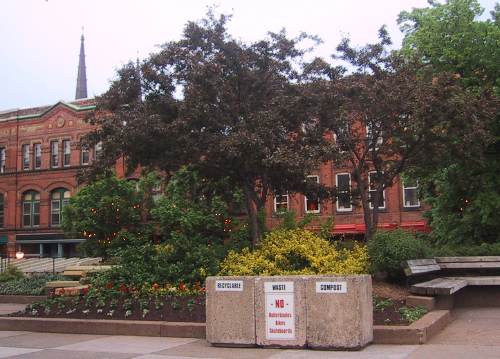 Couldn't we muster a couple of hundred extras dollars for some design and construction work so that our garbage doesn't look like it's being stored in concrete coffins with poor typography.

Don't get me started on the "No Skateboards Bikes Rollerblades" thing.