I'm developing a follow-up application to the Interactive Charlottetown Bus Map that also uses the Google Maps API. During my experimenting, I started to notice that in the "hybrid" view, where the API returns a satellite map overlaid with a map, the streets in "reality" weren't lining up with the streets on the map. It seems, however, that this isn't a problem with Google's own implementation of Google Maps. Witness the following examples: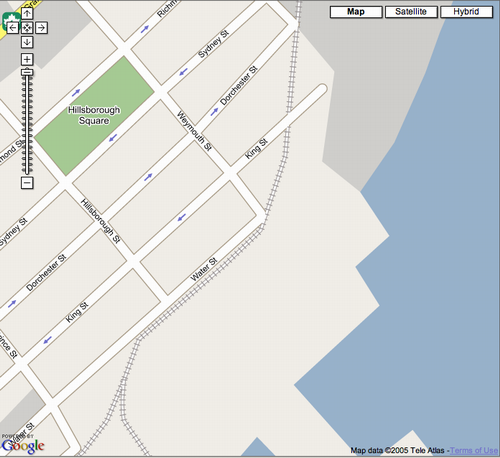 The map above is a screen snap of my application, which uses the Google Maps API. If you know Charlottetown, you'll realize that the map information is out of date, showing railway tracks where none are, and not showing the addition to Water Street that was completed several years ago. Looking at the same area on Google's own site shows a different, more up to date, data set: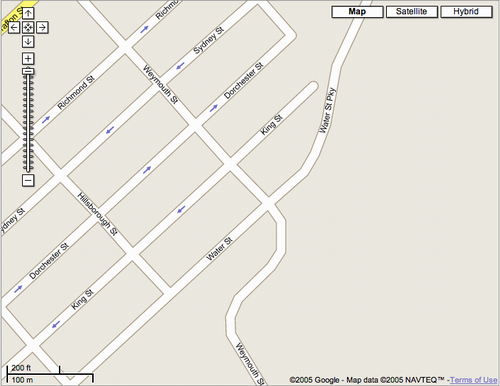 Notice how the railway tracks are gone and Water Street is extended. Additionally, in the "hybrid" view the streets in Google's map "line up" with the satellite streets much better.
Am I missing something here? Do I need to flip a switch that I'm not flipping, or is Google simply serving more up-to-date maps for their own maps then they are for third-parties using the API?