On Sunday morning Oliver alerted me that Darcie Lanthier, our Green candidate for Charlottetown, had put out a call for volunteers to meet that afternoon on the Confederation Centre of the Arts plaza to accompany her around Farm Day in the City for a video shoot. Without entirely knowing what I was getting myself into, I asked Oliver if he wanted to go and, of course, Green-blooded Oliver said yes.
It was an interesting process to simultaneously watch and be a part of. Mille Clarkes was shooting the video, and it was "B-roll" that she was after–shots of Darcie walking around and talking to electors that would run under Darcie's voiceover. I can attest that this wasn't a pantomime: Darcie actually took the opportunity to talk to actual electors about actual things. Here she is talking to an elector-to-be while Mille is shooting: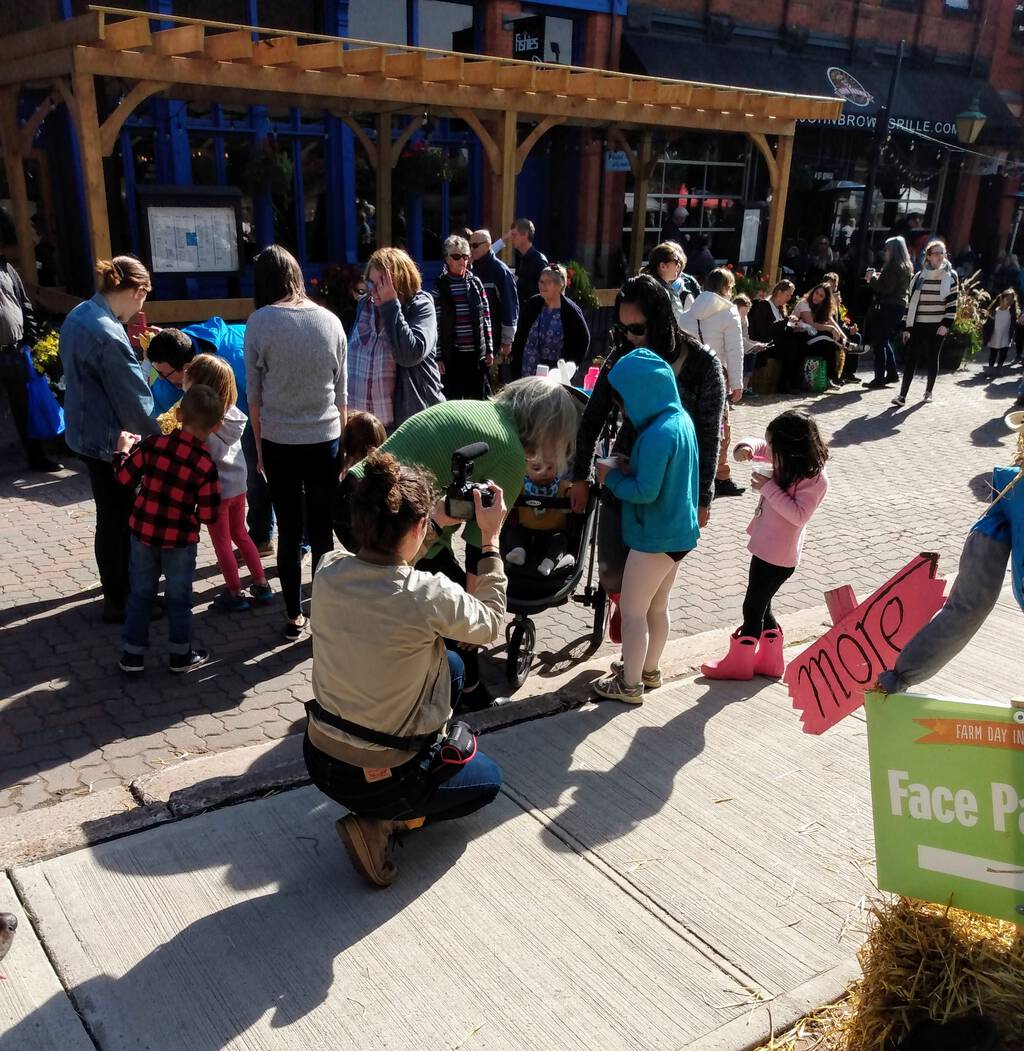 My primary role in all of this, other than accompanying Oliver and keeping him out of trouble, was to carry Darcie's cloak, cast off when it became apparent that it was actually quite balmy out. I think I did a good job of cloak-carrying.
What I didn't completely grasp is just how much of me and Oliver would be in the "B-roll." Given my affinity for Darcie's candidacy, I'm fine with that. And I was happy to see that I was apparently enjoying myself, as I'm smiling throughout.
The end result–turned around in amazingly short order–is as heartfelt and genuine a campaign video as I've ever seen.