It was a beautiful afternoon: sunny, warm, and only 4 knots of wind (see, I'm a seafarer now!). I didn't have it in me to cycle out to Andrews Pond with my canoe, but I did fancy a paddle over lunch.
I remembered that the Charlottetown Yacht Club had an arrangement with the City of Charlottetown to provide a public kayak launch, and a quick check with them confirmed it's still there, and that canoes are as welcome as kayaks.
So I suited up and headed down Prince Street and along Water Street with my canoe behind me.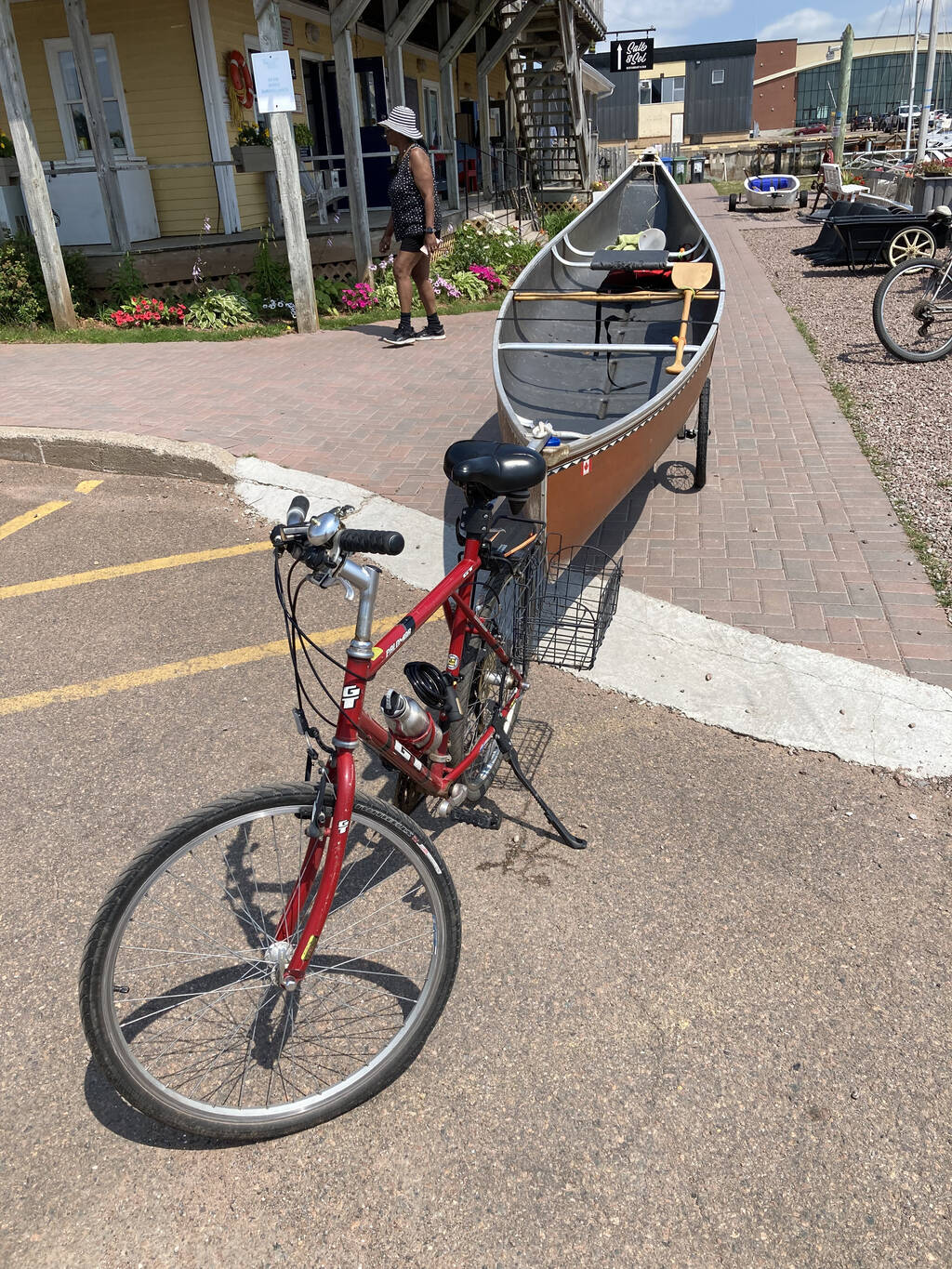 I was nervous enough on the turf of the yachty milieu that I neglected to take any photos of the launch itself, which is a rather ingenious contraption involving chute-and-rollers. I was able to roll the canoe down the ramp to the launch still on its trailer and then slide it onto the chute. Once I'd stashed the trailer back on land it was easy to hop into the canoe and slide it into the water.
Even though the wind was light, I decided to stay in the protected confines of the Yacht Club's marina rather than venturing out into open water; I paddled in and around the various yachts, modest and otherwise.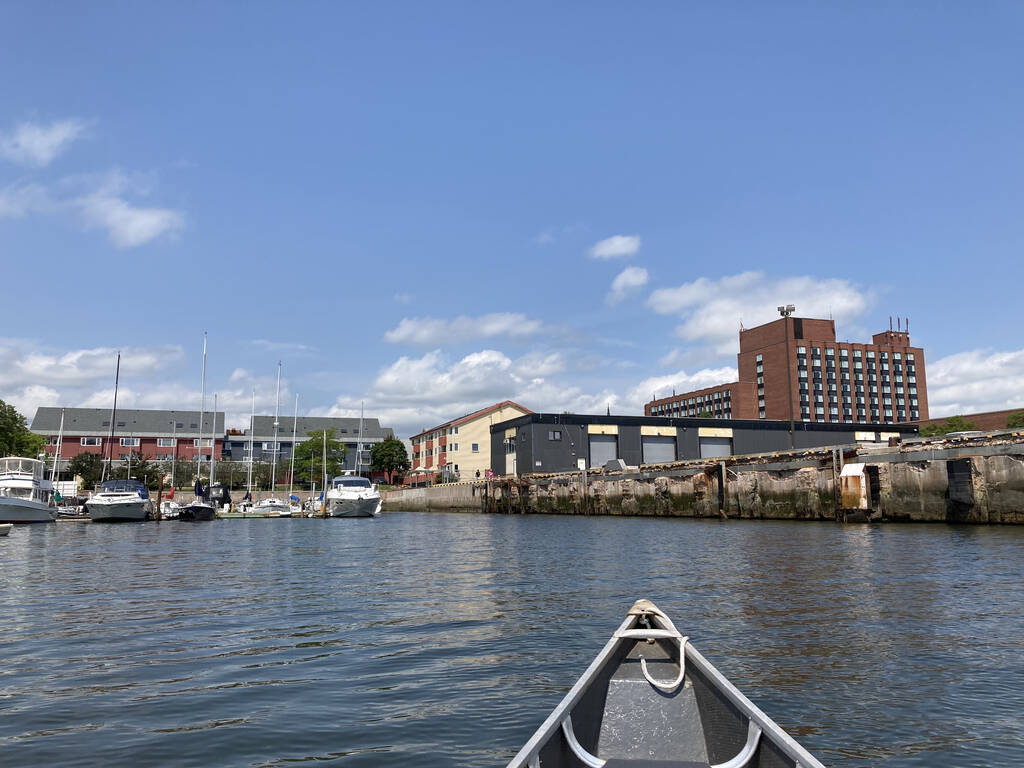 The decaying Coast Guard Wharf, which abuts the Yacht Club, is an interesting piece of art (at least until it falls into the ocean):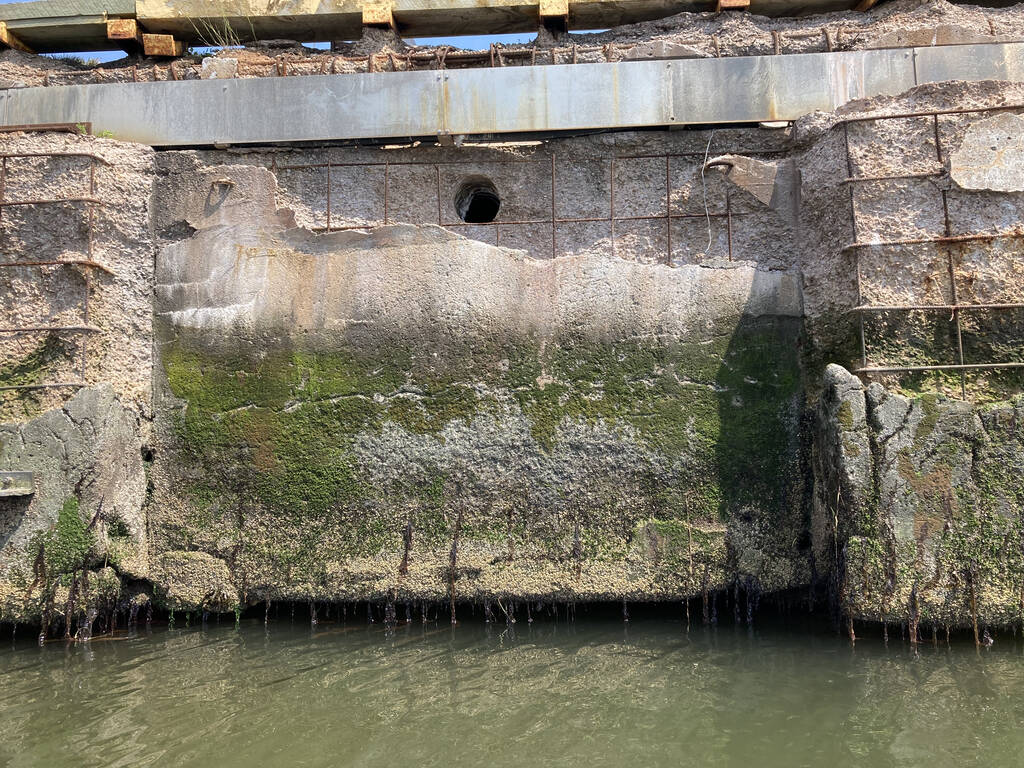 I didn't stay in the water for long, just a taste, really: I noticed that the wooden strut that runs across the centre of the canoe had, like the seats before it that I had repaired, rusted out to the point of failure: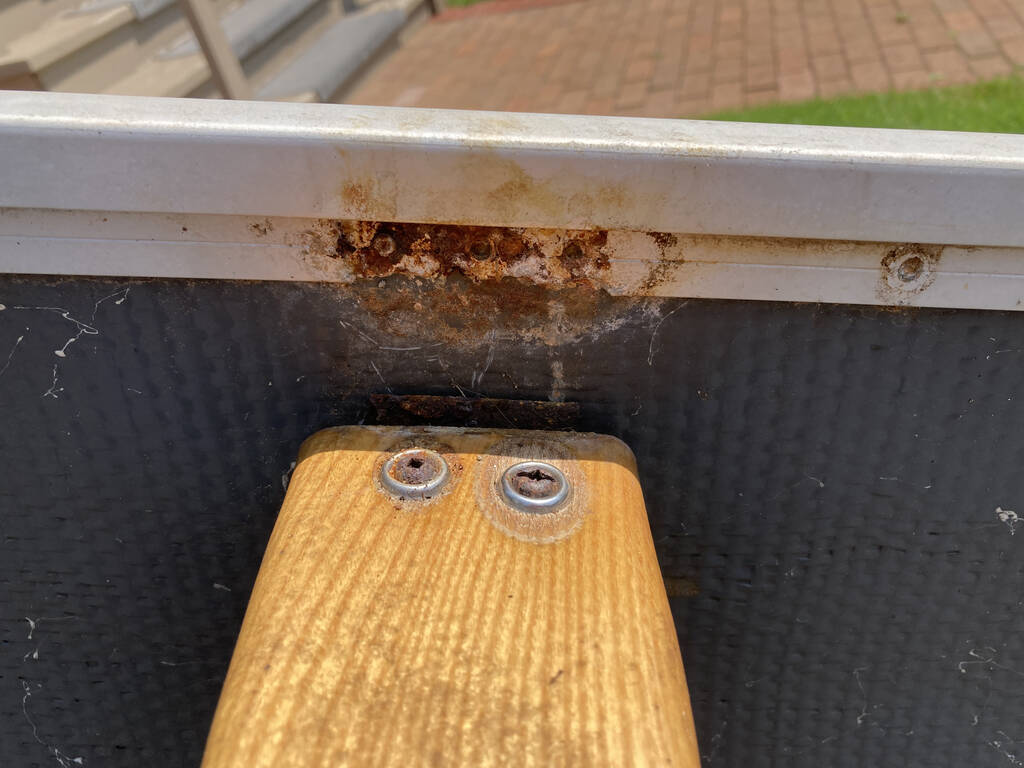 While I was in no immediate danger of canoe-collapse–the strut is primarily there as a yoke for portages–I decided not to tempt fates, and so returned to the launch, propelled myself up the chute-and-rollers by taking a good run at it, and loaded my canoe back on its trailer. I gave it a quick rinse at the top of the ramp (a nice feature of the launch, given the salt water), and I was off again home. Door to door for a lunchtime paddle–with time out for a falafel at the Salt and Sol–was 90 minutes.