After having 500 copies of the Charlottetown Boulder Park brochure printed, I needed places to put them.
I left about 50 with the office of the Clerk of the Legislative Assembly for placement inside the Hon. George Coles Building.
Which left me with needing a place for the remaining 450.
The food trucks surrounding the park were a logical place for some of them, but, as you can imagine, food trucks are already chock full of people, food, and supplies, and the last thing they need is something else squeezed in.
So I took matters into my own hands, and ordered a 3-pack of plexiglass outdoor tri-fold brochure holders with a lid from Amazon.ca (exorbitant at $52 plus $20 shipping, but those were cheap compared to what else I found), and they arrived today, and I installed them on electric poles beside the food trucks, ideally located where patrons waiting for their orders can improve their geological knowledge.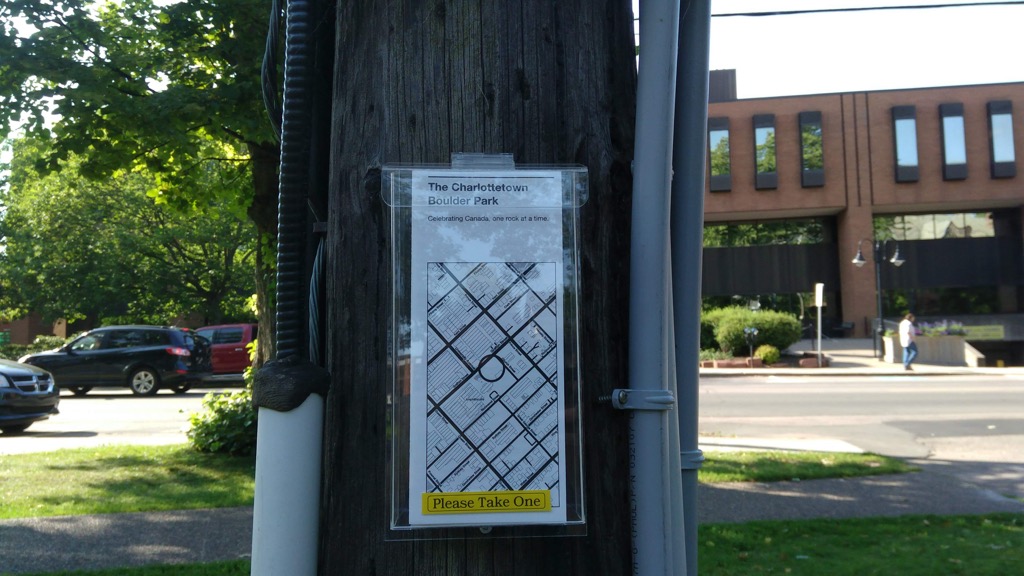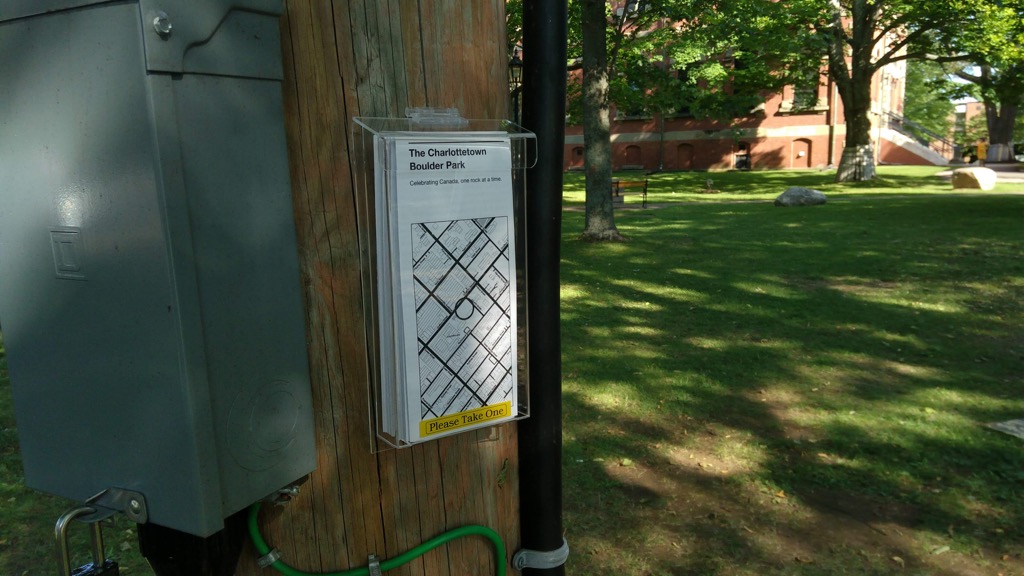 Please pick one up the next time you're waiting for your burger, or your rolled ice cream, or that you're looking for a shady spot to while away the hours.