I was reading a blog post about a pigeon named Athena on my friend Dave's blog this morning and thought "wow, that Dave's a weirdo."
Then I returned to put the finishing touches on a brochure I've created about the local boulder park (here's a free copy, should you like one).
We are all weird in our own ways.
The brochure extends from my summertime project to elevate the Charlottetown Boulder Park, and it happens to have come just at the right time, as the park is enjoying arenaissance, partly due the closure of Province House, partly due the presence of two food trucks on its edges, and partly due the shade offered by its towering trees in this summer's oppressive heat. Never in recent memory have their been more people availing themselves of the boulder-enhanced greenery of Queens Square.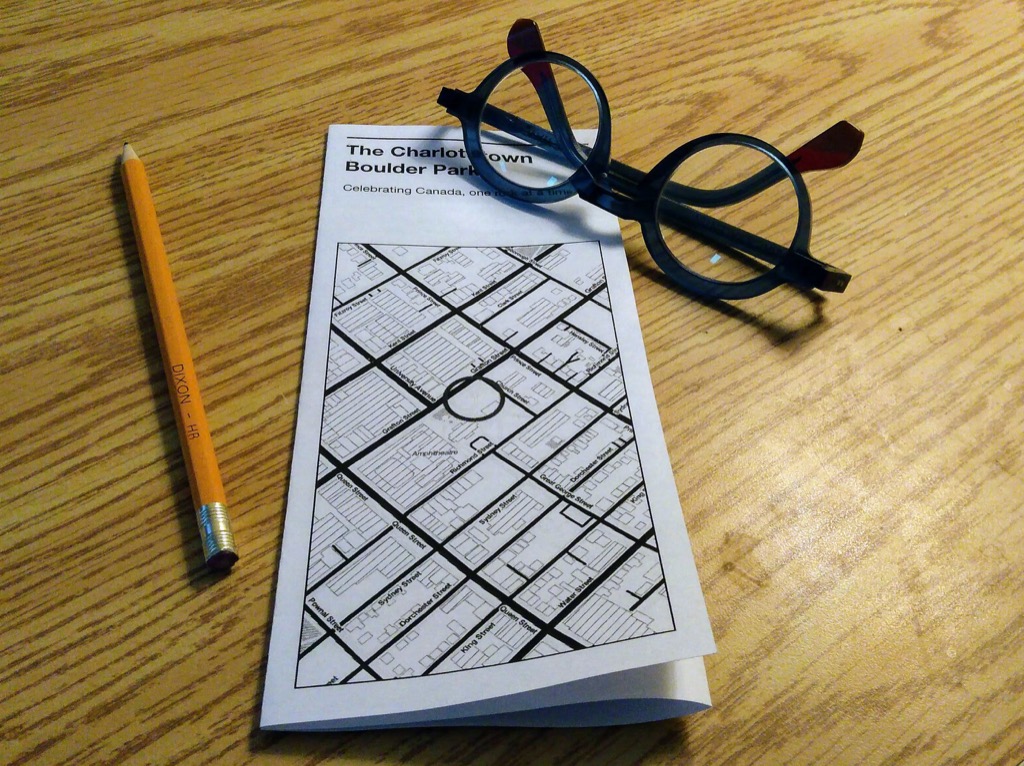 I used the Charlottetown Boulder Park Wikipedia page as a starting point for the brochure, and added descriptions of each of the boulders, a locator map and a detailed map, and a capsule history of the park. I was generously aided by my father (a retired geologist, helpfully) and by my friend Valerie, both of whom read early drafts and offered helpful commentary.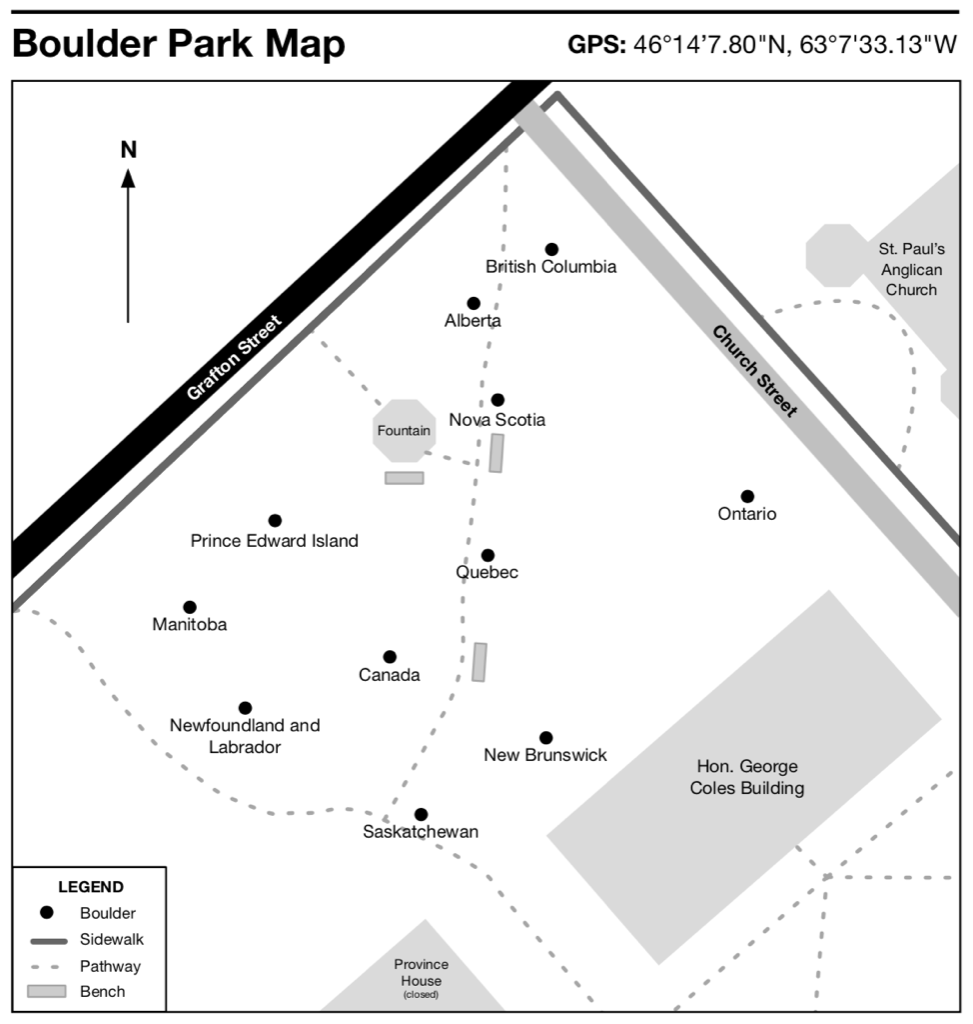 The brochure is at Kwik Kopy for printing right now, and I've ordered a couple of plexiglass outdoor brochure holders so that I can distribute them at the park once they're ready.
Matt Rainnie from CBC Island Morning taped an interview with me about the park this morning, part of a larger story about the revivification of the area; it should air soon.
And, in the next week, look for a copies of the brochure in the park itself.