Back in May, after visiting Harald the printer in Berlin, I suggested I might create a book of the collection of klischees I have on loan. Today I set out to workshop this idea, and what you see below is one artifact of that.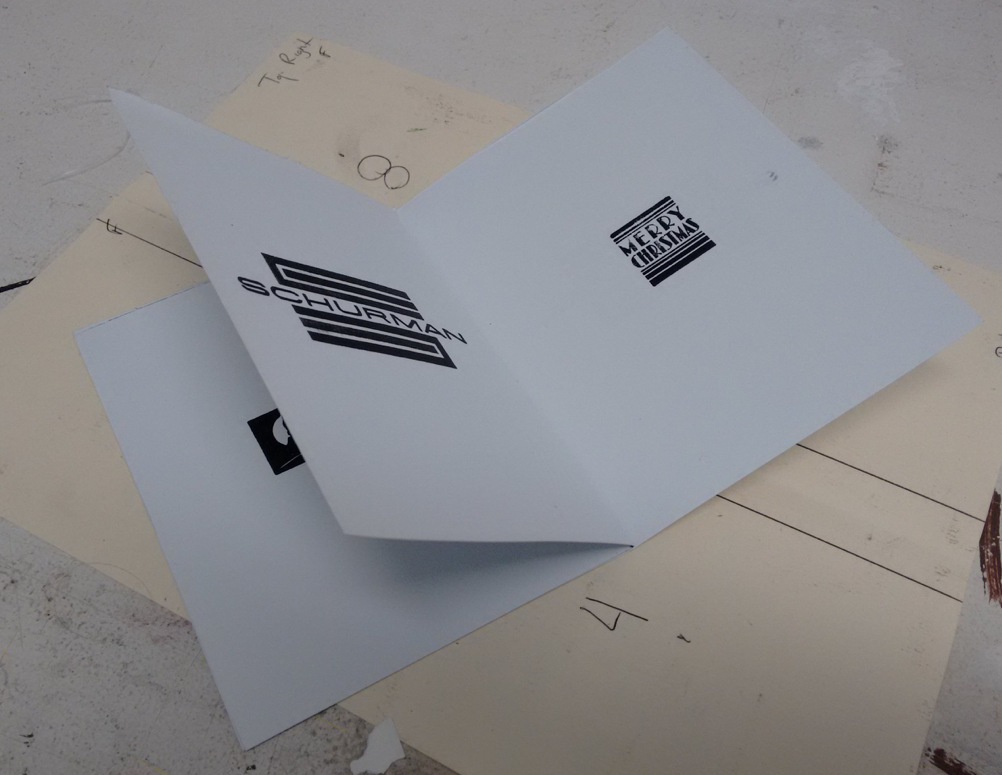 I've taken a standard piece of letter-size card stock and, using what I learned about imposition four years ago, set up four klischees to print in the proper place. To enable this to happen in a way that would allow me to quickly run through a large collection without having to reset the whole chase every time, I rigged up a set of furniture and quoins that lets me easily set and lock the position of each klischee in place; it's this rigging that makes making the book possible: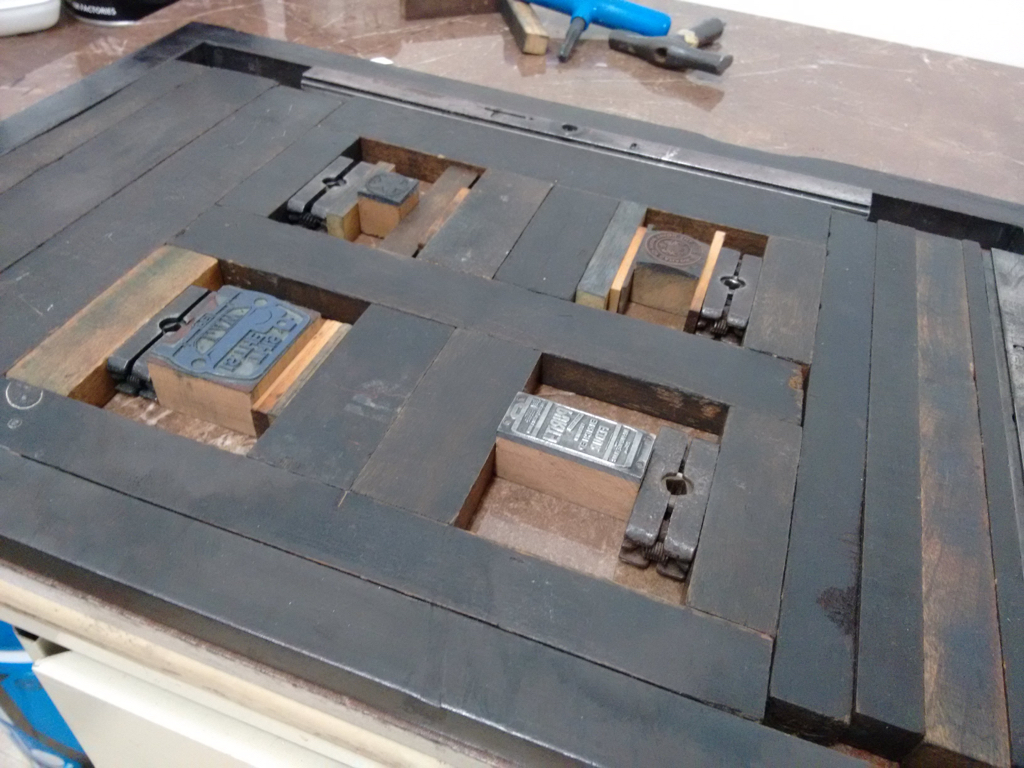 For my "workshop" of this project I printed 4 sheets; I'll go back tomorrow and print the reverse site of each, then experiment with binding the quartos together.