Well, it was blue before. But now it's Blue: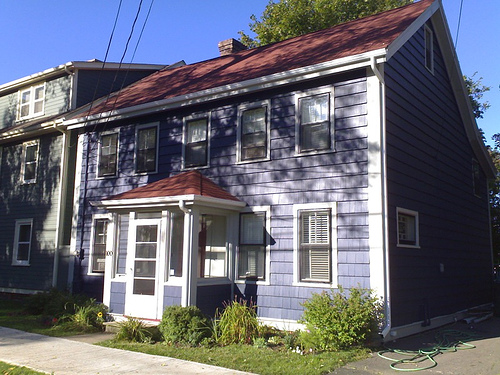 Here's what it looked like when it was halfway to full Blueness: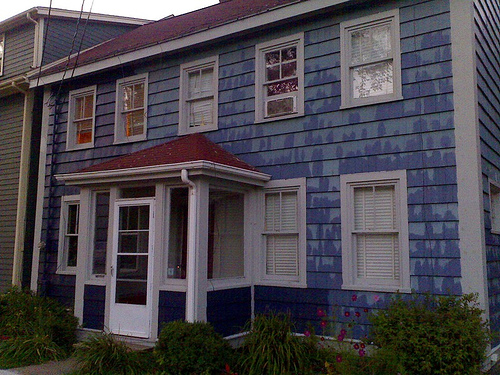 Now we don't have to walk around the neighbourhood in shame because of our peeling paint! All credit goes to Catherine for the excellent colour scheme; I don't have the "imagining little paint chips painted over an entire house" gene, so we had to do this on faith. It worked out (was there ever any doubt?).