If you know me at all, you know that I'm a sucker for a good tea slash craft supply shop, and Halifax has not disappointed: out of the corner of my eye this morning, while walking the waterfront boardwalk, I spotted Yu Yo, tucked into a corner of the Brewery Market building on Lower Water Street.
We entered tentatively, as we weren't sure they were open–it's not a splashy place with flashing "come in we're open" signs–and I immediately recognized this as a shop placed on Earth specifically for me.
We started out with a bracing flagon of strong, hot ginger tea, the kind of tea that warms you to the bone: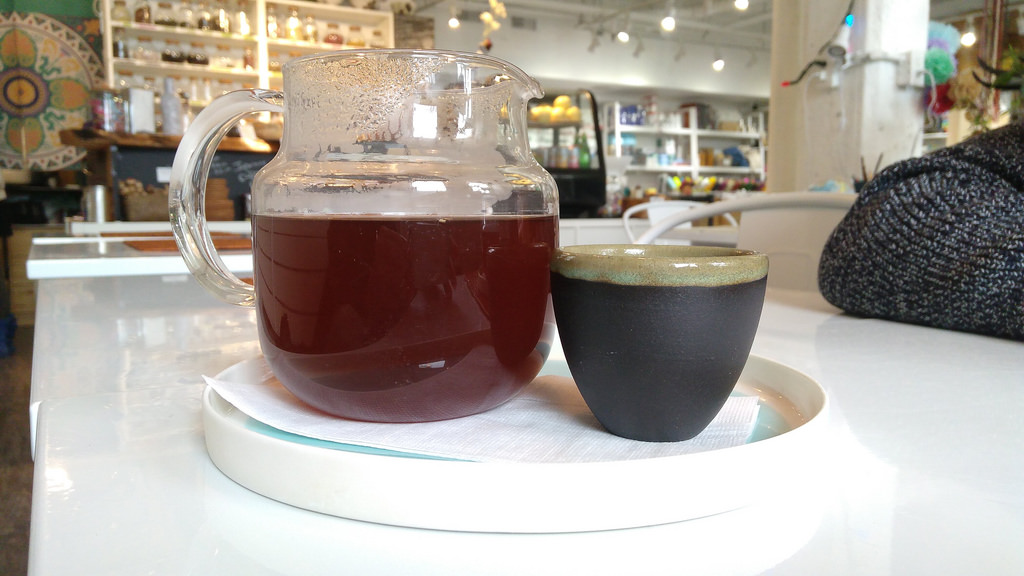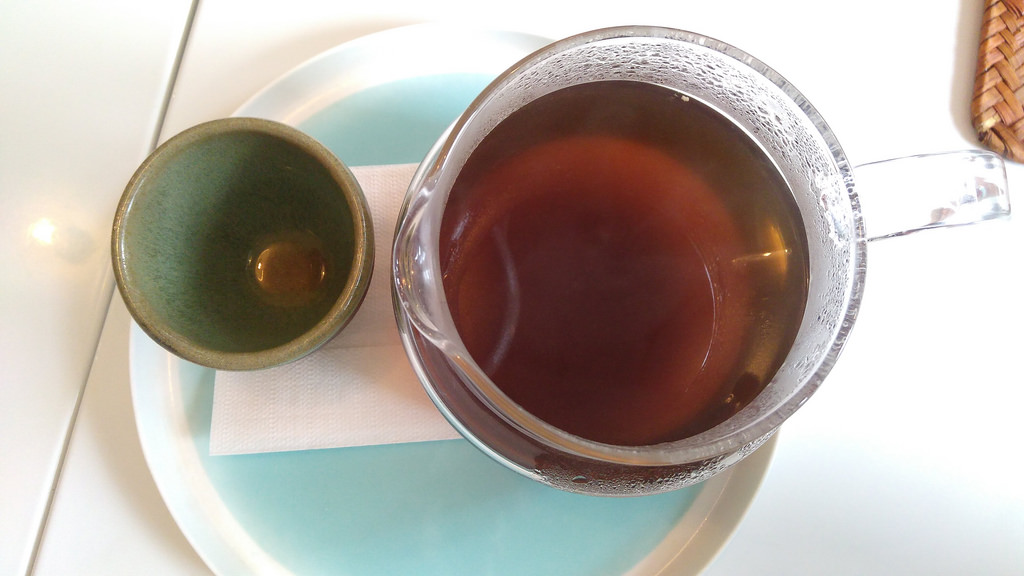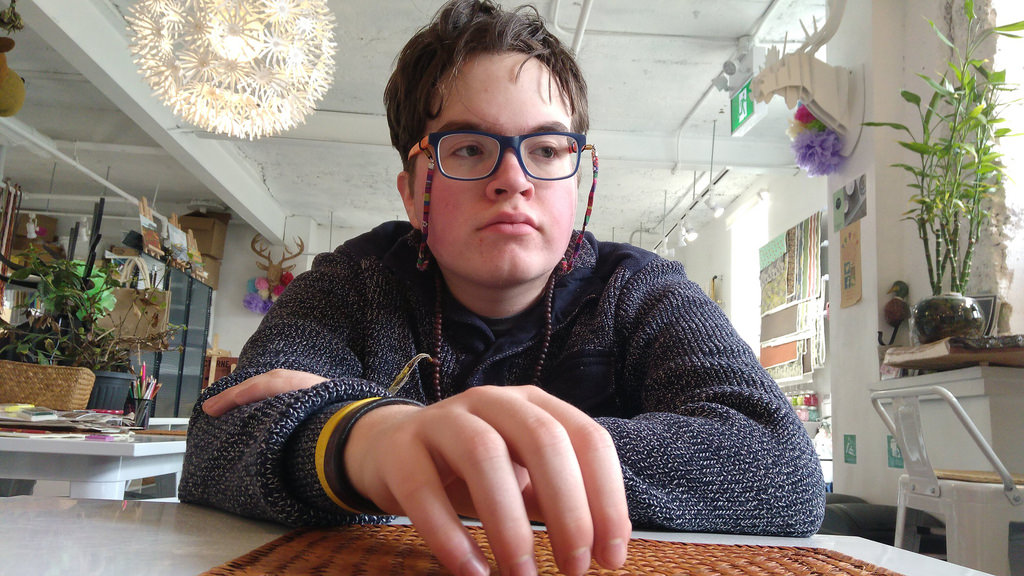 We then adjourned to the other half of the shop, where all manner of interesting crafting items are on offer. In lieu of my first impulse to just say "wrap up one of everything," I carefully curated a selection thereof, and emerged after 30 minutes with what you see here: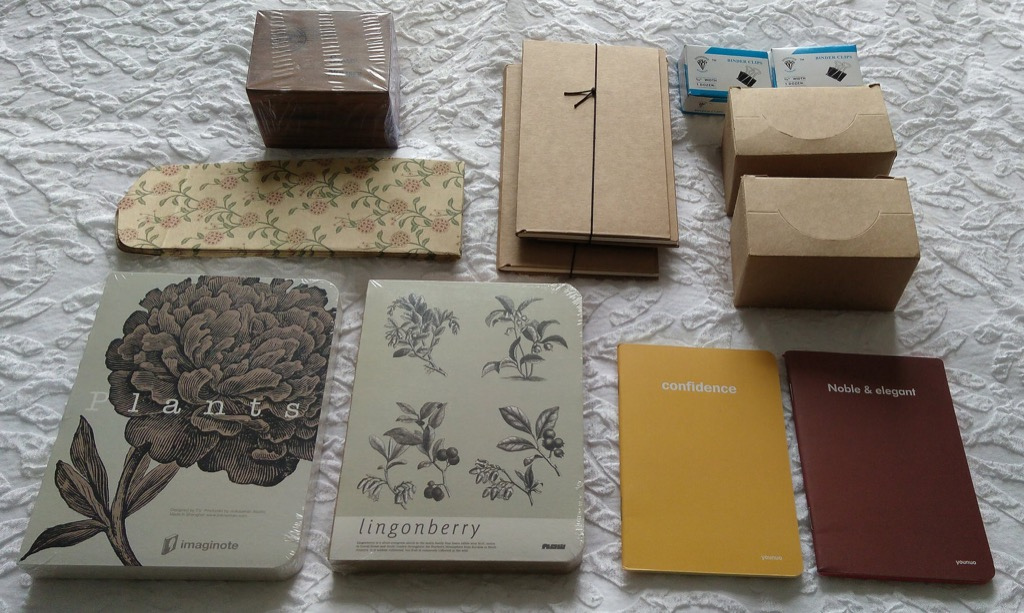 Four notebooks, two boxes of business card-sized brown card stock, two travel diaries, 10 bookmark-sized envelopes, a small rubber stamp set of numbers and days of the week, and two dozen tiny binder clips.
As Yu Yo is just up the street from the new Discovery Centre, where we plan to spend a good part of the upcoming week, I suspect we'll be back.
Recommended.