I stayed here for three nights, a weekend in London to attend the St. Bride's Wayzgoose. I booked on Tablet Hotels, based on both price ($175/night, which seemed crazy but London-reasonable) and location (near the Earl's Court tube and easy to get most everywhere on the Piccadilly line).
The room was very, very tiny (as promised) 12 square meters. But they packed in a bed, desk, a good sized washroom in that small space.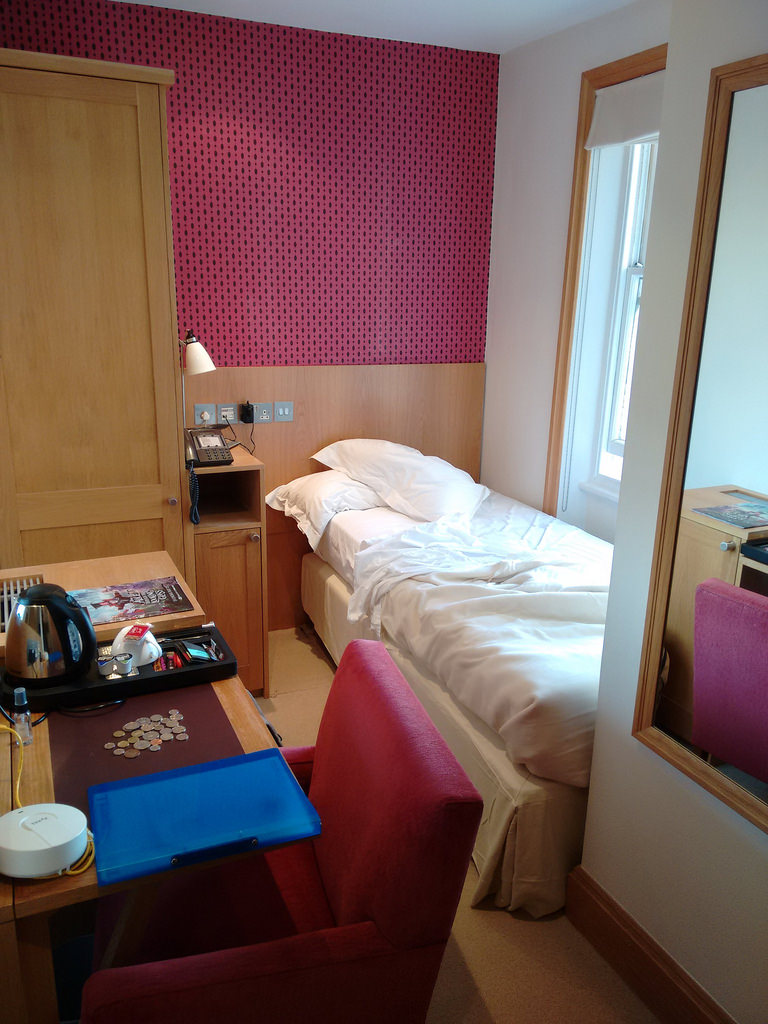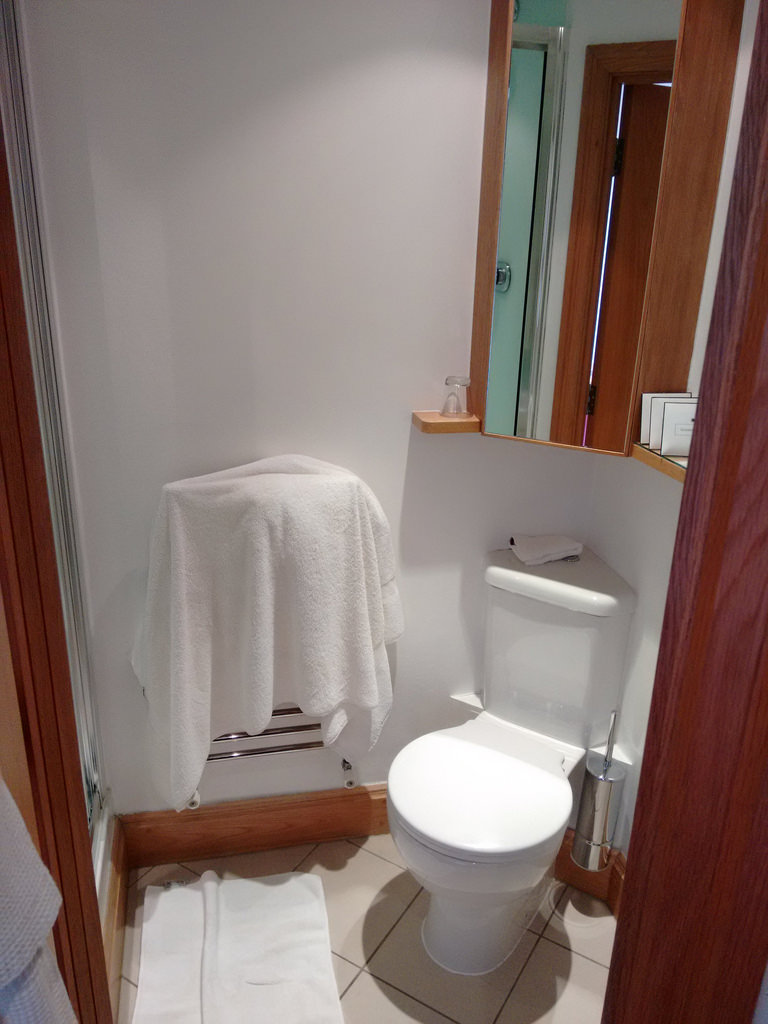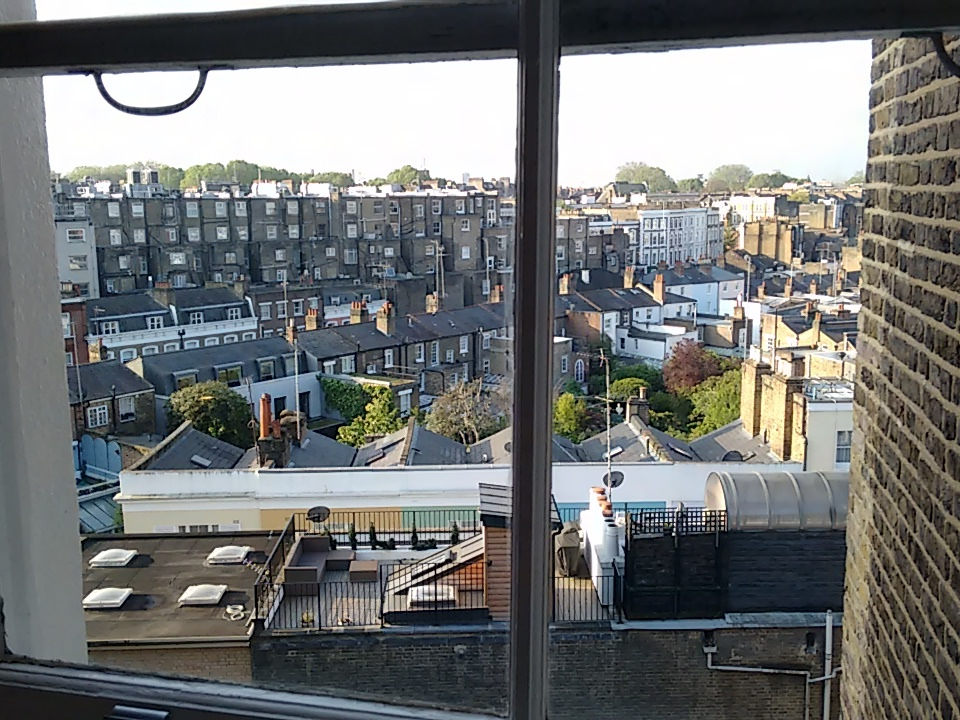 The primary knock against the room was a collection of annoying noises that appeared to come from the HVAC and/or the elevator (which was right next door). Overnight things were generally quiet, but during the day there was a loud bass hum, punctuated by elevator comings and goings. It made daytime relaxing in my room challenging.
The other challenge was the wifi, which was slow and spotty.
Public spaces were bright; staff was helpful; the breakfast, which I had only in the first morning, a buffet, was well-prepared, fresh and not too, too expensive. There's a lovely garden in the back where I had a great chat with my friend Mark Wubben, who came for breakfast.
The location was, indeed, perfect: 5 minute walk to the Earl's Court tube station, and 20 minutes from there to Piccadilly Circus. Also easy walking distance to the Victoria and Albert museum, and a direction tube connection to Heathrow.
Plenty of restaurants on Earl's Court Road, as well as a bank, a Carphone Warehouse (for picking up a prepaid SIM), and two grocery stores.
Would I stay again? Those noises were pretty annoying, so perhaps not. But price, location and that garden might lure me in again.