Oliver and I visited the Tokyo outpost so it seemed only right that I seek out the mother ship in London. It's a tiny perfect space with, as you might expect from the obsessive Monocle aesthetic, all the nice things remembered (moist towel with sandwiches, mint water at the ready, daily newspapers for reading, etc.).
Coffee was good and the shrimp sandwich was excellent.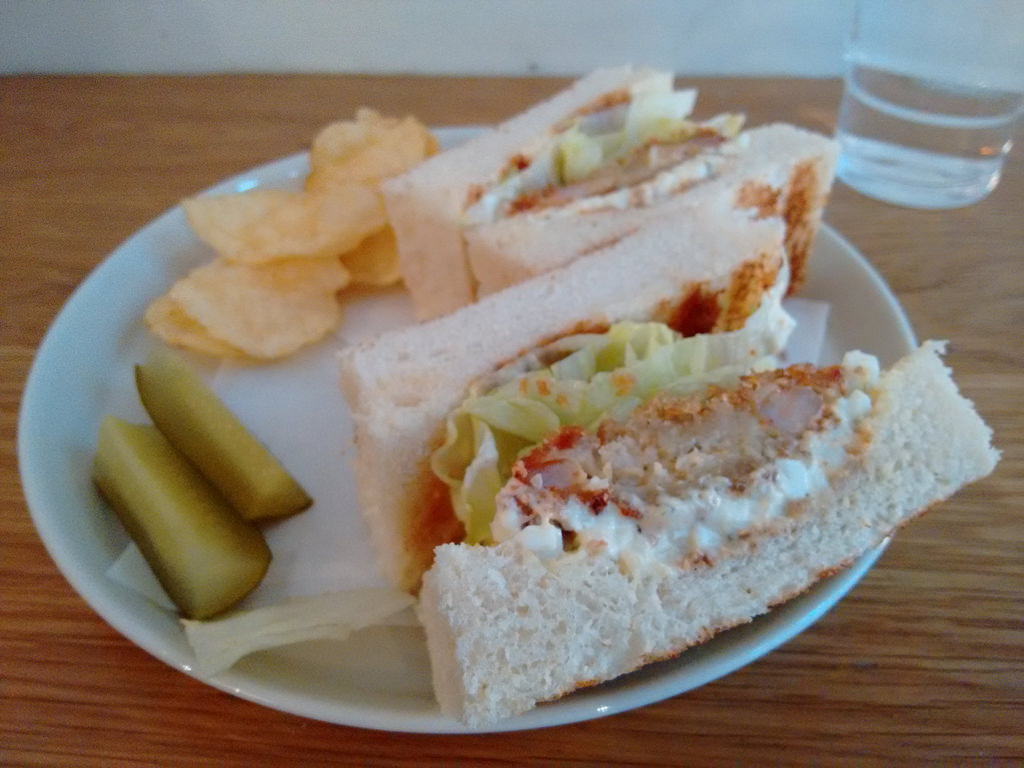 Note that there is some confusion about food as it's listed both on the "drinks" menu near the front door but then, more completely and with pictures, near the cash where you order.
The Monocle Shop is nearby, although it's worthy only a curious visit as it's far too small to be pleasant to spend time in.