It's not every day your primary client is on the front of the local newspaper, so today's a day to celebrate: the cover of The Guardian this morning was graced by a story, Chilling forecast, about the 2020 edition of The Old Farmer's Almanac.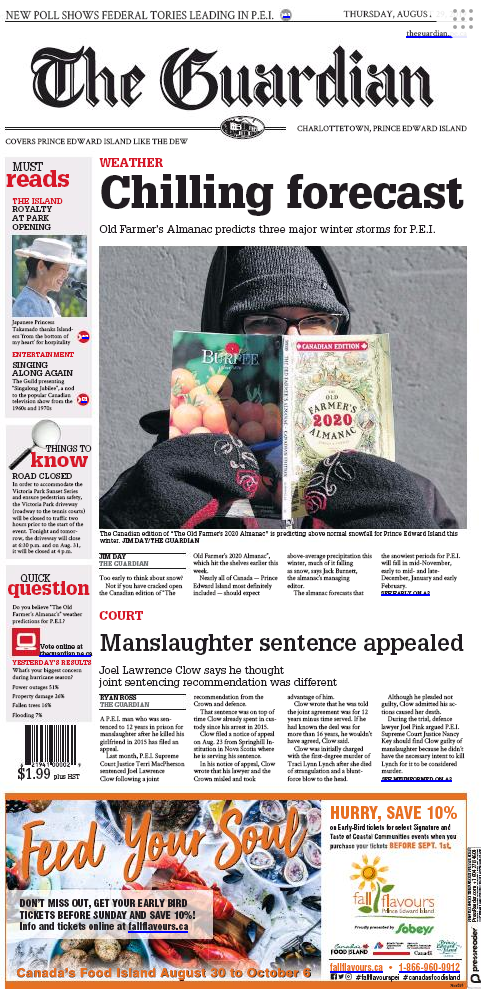 My work with The Old Farmer's Almanac started many years ago when Almanac.com first went online; this is the 23rd year I've helped launch the digital companion to the printed book. The team I work with in Dublin, New Hampshire has evolved over the years, but they've always been fun to work with, and the work has always been challenging.
Here on Prince Edward Island you can buy your copy of the 2020 edition of The Old Farmer's Almanac at:
Atlantic Superstore
Home Depot Canada
Home Hardware
Lawton Drugs
Michael's
Princess Auto
Shopper's Drug Mart
Sobey's
Walmart
When you buy a copy you're not only getting a venerable yearly companion, but you're also supporting my little business.
And I will buy your radishes. Thank you.