What a strange and wonderful ride this unlikely trans-Atlantic friendship with Olle and Luisa has turned out to be.
We are eleven years old now; one year after I first met Olle – and before I'd ever even met Luisa – they were married, an event we missed face-to-face, but marked with a gift of a MacAusland's blanket and a visit (me, Catherine, wee Oliver) the following month. A visit that culminated in a lovely supper in the garden at Luisa's parents. We were all so much younger then, a decade ago: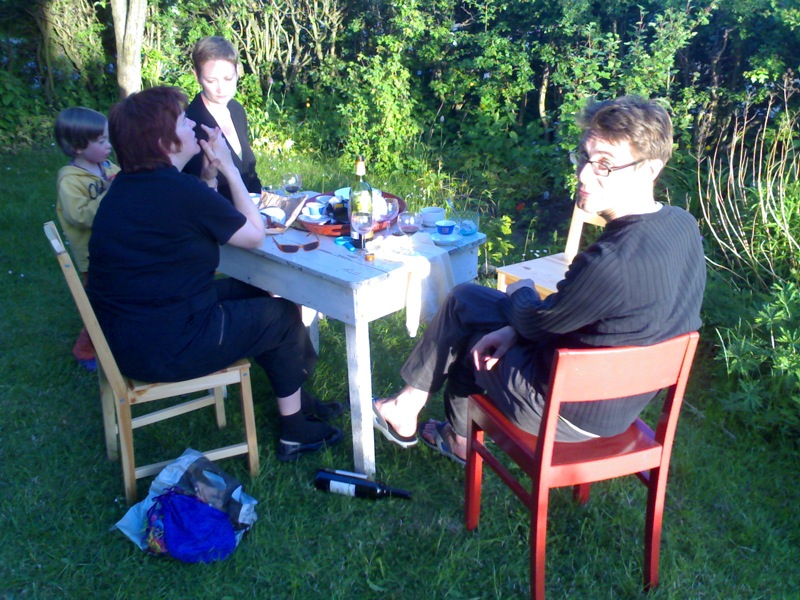 Ten years on it seemed like I was going to repeat my missing of important wedding-related-commemoration, remaining in Canada for their 10th anniversary celebration. But fate and last-minute planning cooperated, and so last night I was not across an ocean, but right next door, for an epic celebration: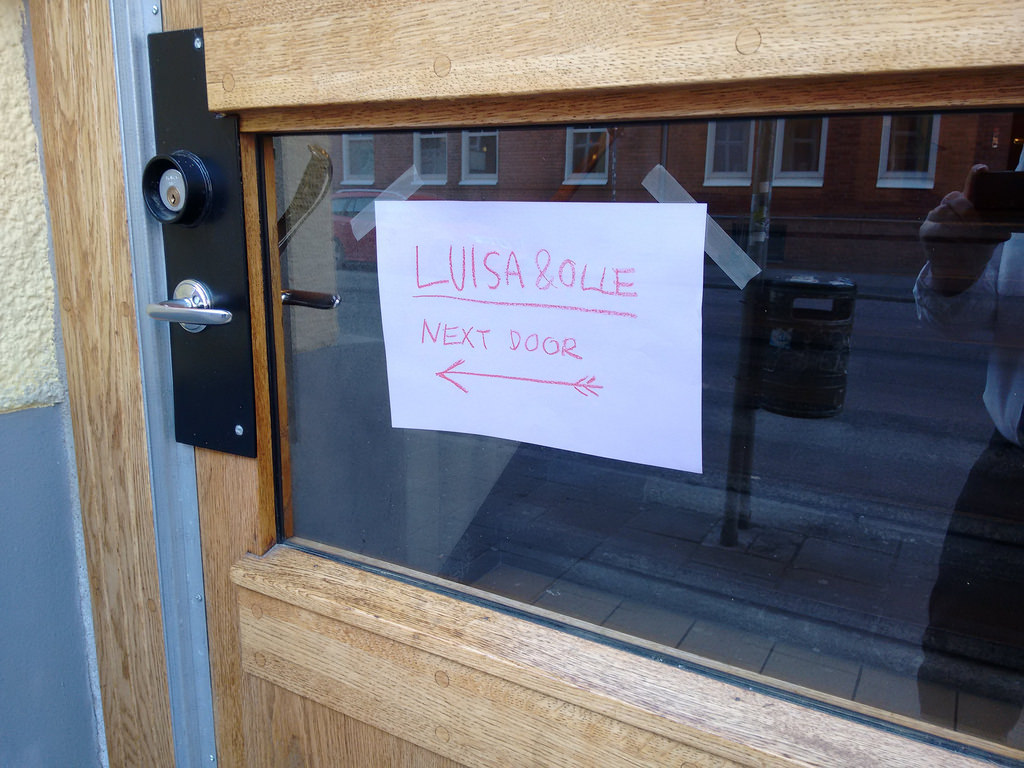 This morning, walking with Luisa to a morning-after brunch at her house, I characterized the gathering like this: it was as if Luisa and Olle have appeared in many Broadway shows, together and apart, and the party was an opportunity for all of the casts, flung across time zones, walks of life, sensibilities, to come together and meet each other. Can there be a better way to mark 10 years together than this, in a great overlapping of the Venn diagrams of a relationship?
The party was grand: hosted at a community hall of two rooms bisected by an expansive bar. Well-stocked with a rainbow of alcohols. All in attendance following the dictate on the invitation to dress colourfully and comfortably. There was a klezmer band to animate the proceedings. Singing. Dancing. Much conversation about many things. I met new people, got reacquainted with people I hadn't seen for years (in some cases forgetting entirely that we'd met before). I had a moment of "I must get out of here; this isn't working out!!" panic that, fortunately, subsided quickly.
After the party proper there was a decamp to a nearby office for an after-party, more subdued but no less interesting. Where else would I learn about the challenges of being a Scandinavian writer of erotic fiction?
We finished off in fine tradition, with Olle and Jonas and I heading out for falafel at Sara on Bergsgatan (time stamp on photo I took: 3:35 a.m.).
Jonas and Olle got me to within shouting distance of my rental flat and I rolled into bed just after 4:00 a.m.
This morning in the beautiful garden behind Olle and Luisa's apartment there was the aforementioned reconstitution with many of the same cast of characters. There was a generous tendency to skew English when I was within earshot and discussion of Gothenburg sushi, Donald Trump, Nordic alcohol policy, and a long and high-spirited mondegreen stemming from a confusion of "emu oil" with "eagle oil" in which a squeegee was prominent. And interconnecting writhing snakes.
As I type I am cloistered in my flat, trying and failing to have a restorative nap. In the morning I fly to Berlin for more adventures. 
I hope to be here, in this place, with these people, in 10 years for the 20th commemoration.