I'm slowly regaining my footing. Realizing that I would need groceries or I would slowly starve, despite the copious broadband, I headed down into Albenga to find the COOP Supermercato.
The drive down in the daylight was somewhat more harrowing than the drive up last night in total darkness. Indeed if I'd known the nature of the terrain last night, I may very well have frozen up and parked the car by the side of the road: it's mountainous here. I had no idea. I suppose I might have read this page, wherein it is revealed that I am living "about three hundred metres above sea level, in the middle of the Pennavaire valley." But I don't think that would have helped. Suffice to say that driving the road down to Albenga is better than any virtual car racing game you've ever played: all sorts of twists and turns and one-lane parts, accompanied by the occasional BMW on your tail in a big hurry.
But the harrow is worth it for the stunning beauty of it all. Here's the view out my front door: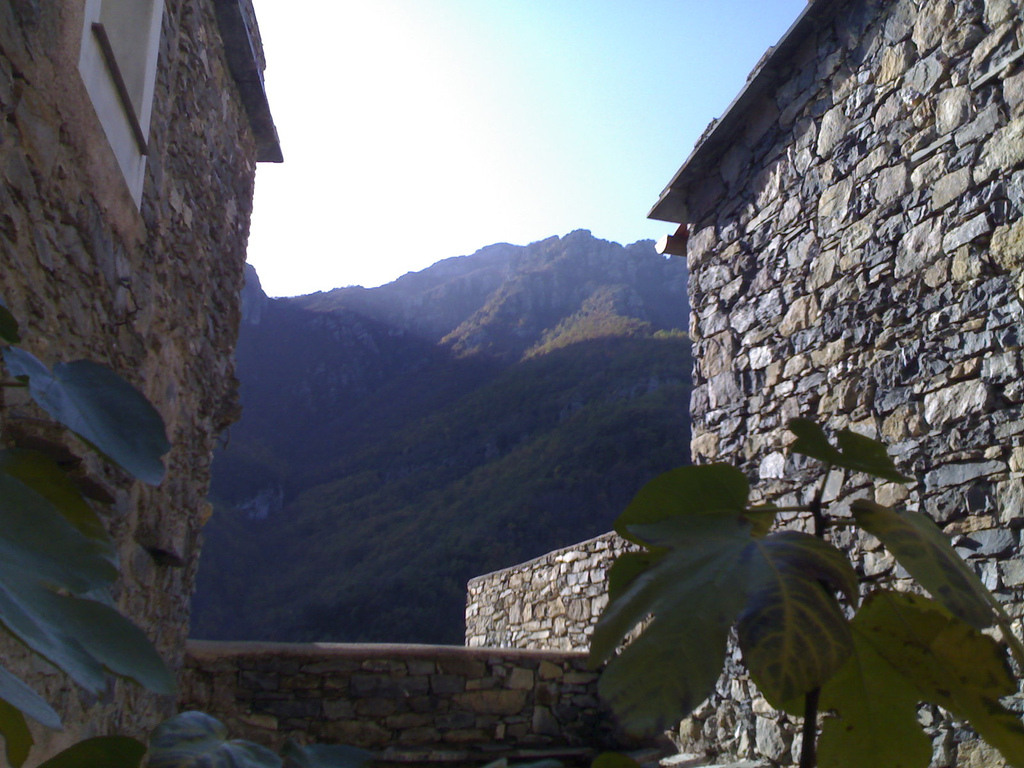 And here's a view of Colletta from the visitor parking lot, which is just up the hill from the village: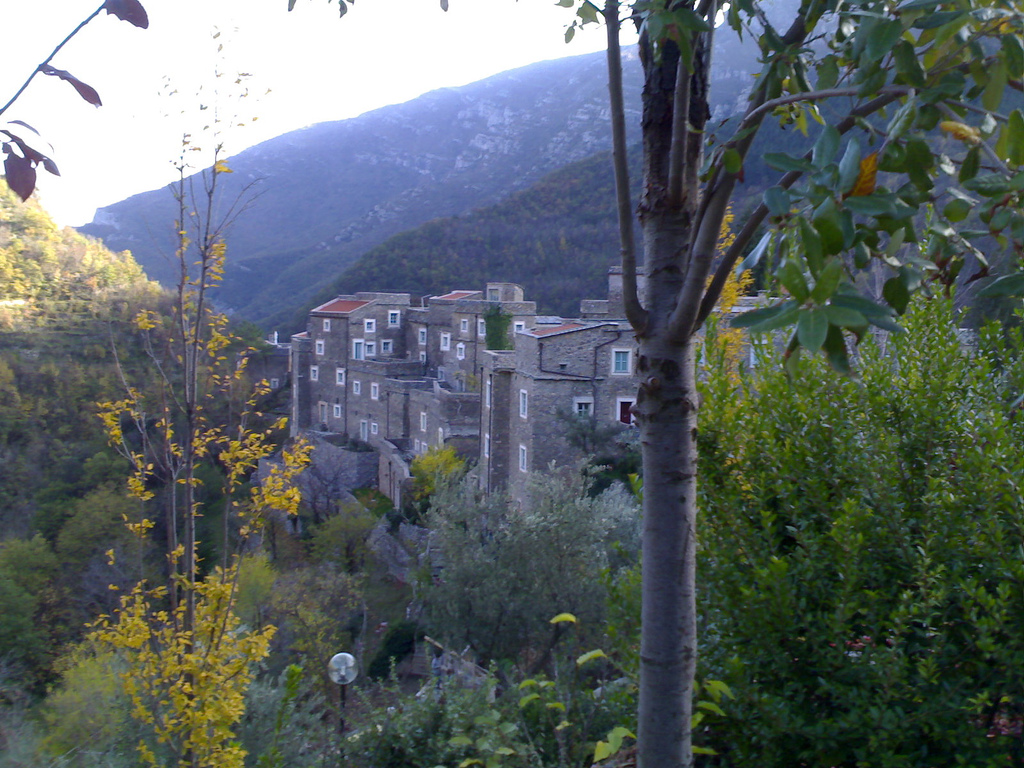 In any case, I found the COOP, figured out how the "put your vegetables on the scale and push the button with the appropriate picture to generate a price sticker" system works, picked my way through 50 different varieties of pasta, figured out how to pay (fortunately this turned out not to be one of the "you must be a member to shop here" coops that we've encountered elsewhere) and emerged 30 minutes later with 28 EUR work of food, enough to tide me over for a few days.
The Ethernet jack in my tiny loft is located beside the bed upstairs, about as far away from a useful location as possible. So I stopped at the UniEuro (think "Italian Future Shop, but with more doilies") and bought a 5m cable, which turned out to be just long enough to stretch downstairs and plug into my laptop. My work setup isn't optimized yet — the MacBook is balanced on an upturned salad bowl on top of a garden table that I've rigged lower using bungee cords, but that's the next project.
As I write I've just polished off a Swiss cheese and zucchini sandwich on crusty bread and a tangy glass of blood orange juice. Eating = good.