Here's a map of the last 7 days of my Google Latitude history, wherein my current location is grabbed by my mobile phone every 30 minutes and squirreled away by Google: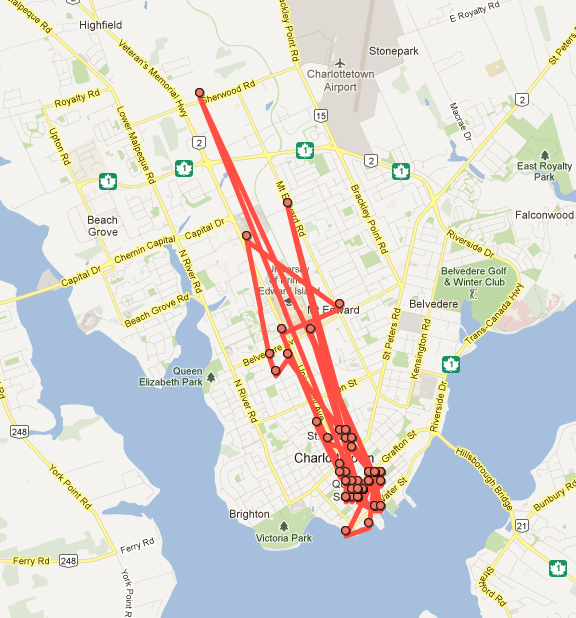 In an entire week I have not veered off the route of the University Avenue public transit line except for once. And that once was to get my car repaired. Which I wouldn't need to do if I didn't have a car.
Things get more complicated if we back up to a 30-day view of my location: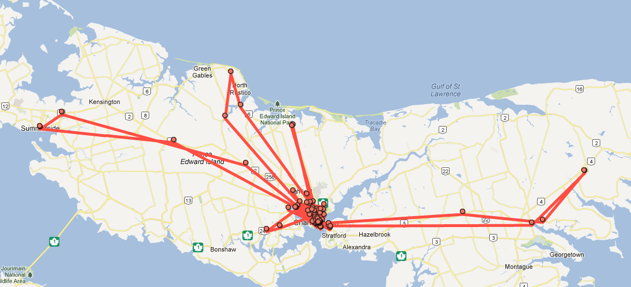 But even there the further-afield trips aren't really a challenge: I car-pooled to Summerside so didn't need a car at all; the trip to Cavendish was to The Pearl for an opening I could have skipped if it came to that (although it was a nice opening); I've been needing to convince my Cornwall-based dentist to move to town anyway; and for the trip out to Dundas I could have rented a car.