If you look at a map that shows the outlines of the boundaries of Prince Edward Island's cities, towns and villages, it will not take long for your eyes to focus on the community of Crapaud.
Whereas typical municipal boundaries are craggy polygons, the Crapaud is round.
Round!
Look: it's down near the bottom, just to the left of centre.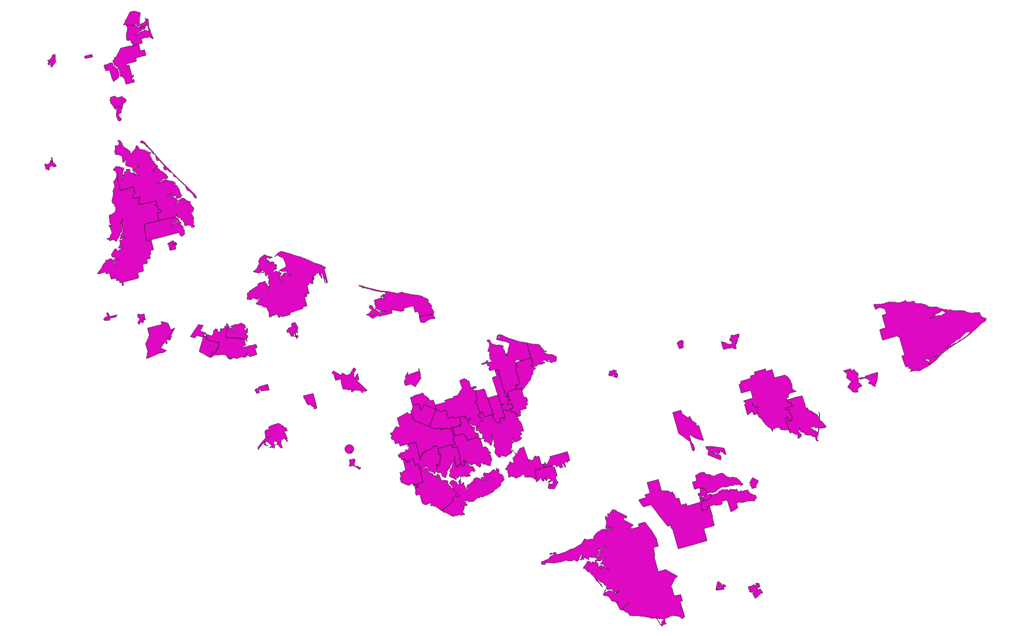 If you zoom in to look at Crapaud in isolation, its roundness is even more obvious: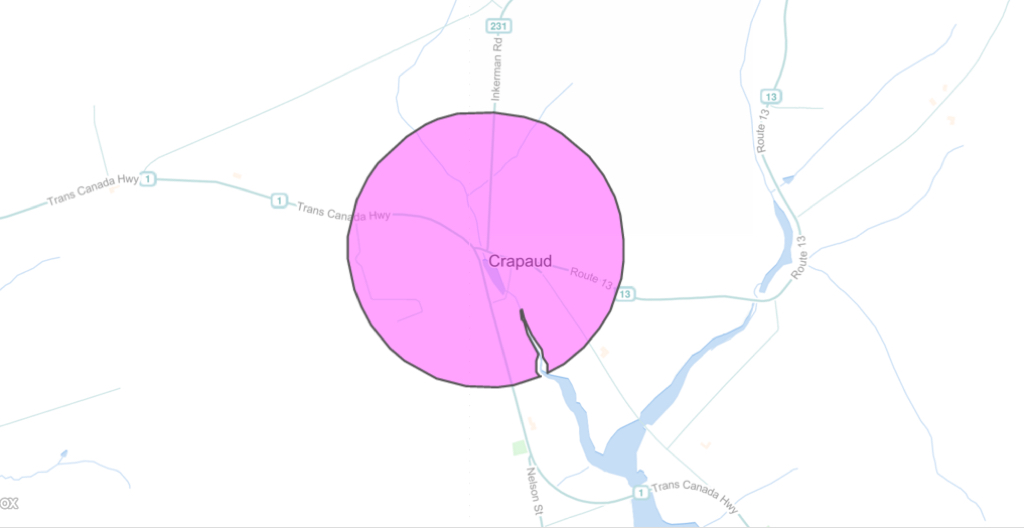 The other item of note in this closer rendering is that there's an odd sliver out of this circle that's been excluded from the community, following the banks of the river.
Crapaud's incorporation was proclaimed in the Royal Gazette of July 29, 1950, a proclamation that begins with one of the best act-names ever:
WHEREAS in and by Section 14(1) of Chapter 30 of the Acts passed by the Assembly of Prince Edward Island in the Session thereof held in the year 1950 and in the fourteenth year of Our Reign, intituled An Act to Enable the Inhabitants of Certain Villages to Supply Themselves with Certain Services, it is enacted as follows :—
Later in the proclamation, the boundaries are defined thus:
(b) the boundaries of the said Village of Crapaud to be within and extend to a radius of one-quarter mile from Crapaud Corner:
There is no hint in the proclamation why the village chose to organize itself circularly. And no mention of the missing sliver.
I called the village office today, and they didn't know the reason.
A mystery to solve! Stay tuned.
Update: Did Crapaud incorporate "in order to purchase a short piece of fire hose?" (Or, How Crapaud came to be Round)