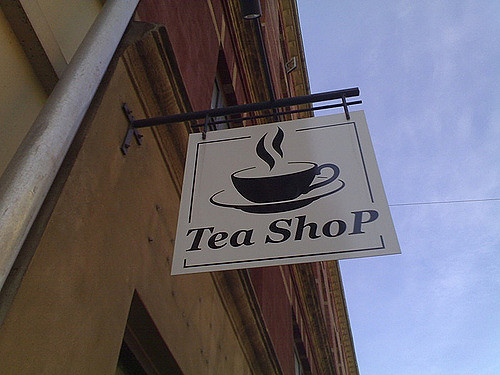 Oliver has decided that he will make lemonade for the big dinner tomorrow. Not wanting to be left out, I thought I should contribute a beverage of my own, and I found just the place to help me on a cycle through Frederiksberg this afternoon: Tea Shop at Falkoner Allé 65.
Regular readers will recall that I fancy myself something of an iced tea expert. Some might say that I'm iced tea obsessed. So the sudden appearance of a tea shop called Tea Shop seemed like a good sign.
Oh, and what a tea shop Tea Shop is. This ain't no "here's your Celestial Seasonings Lemon Zinger," it's a "let me take these hearty canisters from the shelf and let you smell the many varieties of Rooibos I have." The shop is hosted by a woman who appears to be a tea savant; she assures me that the Forestberry Rooibos that I selected will make an excellent iced tea. I've promised to report back.