There is a cycleway that leads from just the other side of the Bispebjerg S-train station down to Nørrebrogade and then across to the end of Jægersborggade. I cycled the route with GPS running this afternoon on my way back from shopping (I bought bread a Katz Kitchen) and you can see my route here.
Along the way I encountered a piece of public art seeming custom-tailored for me: it's a large paved mound about 25 feet across with its latitude and longitude painted on it in big block letters: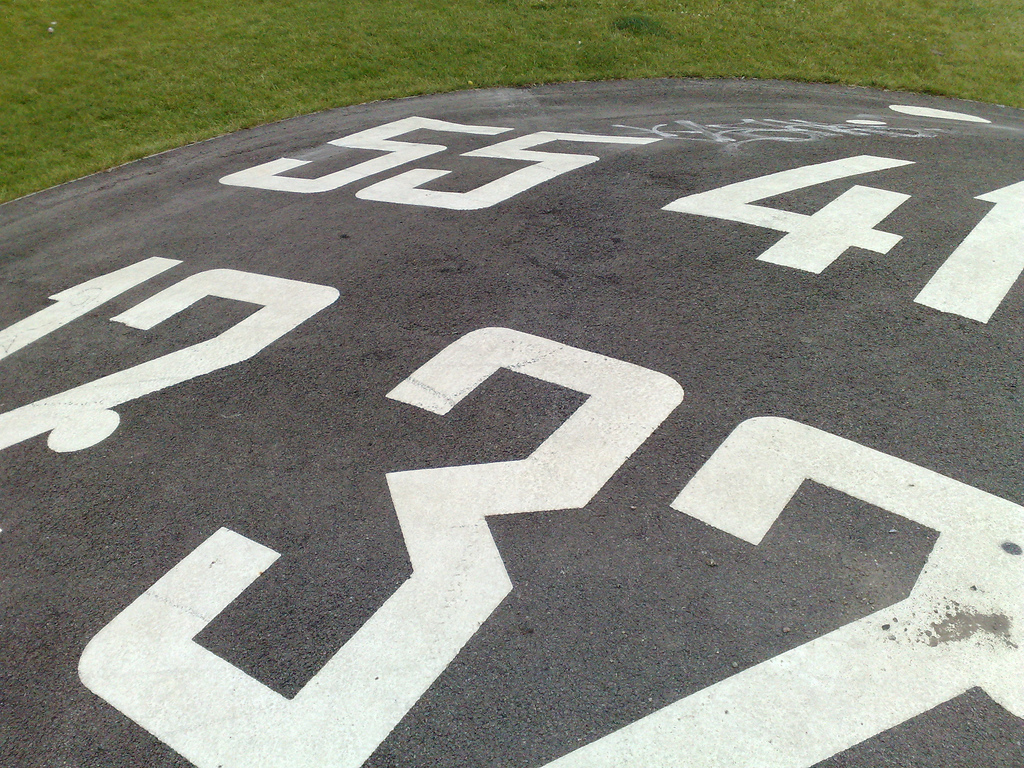 It must be a relatively new installation, as it doesn't show up in Google or Yahoo Maps nor in Google Earth.