It seemed unconscionable to outfit Oliver with "store bought" Valentine's Day cards this year, what with our own print shop standing at the ready. So this is the year said goodbye to Spiderman, Dora the Explorer et al and went completely DIY.
We started with setting Be my Valentine – a sincere but not overly goopy sentiment, I thought – in 18 point Dorchester: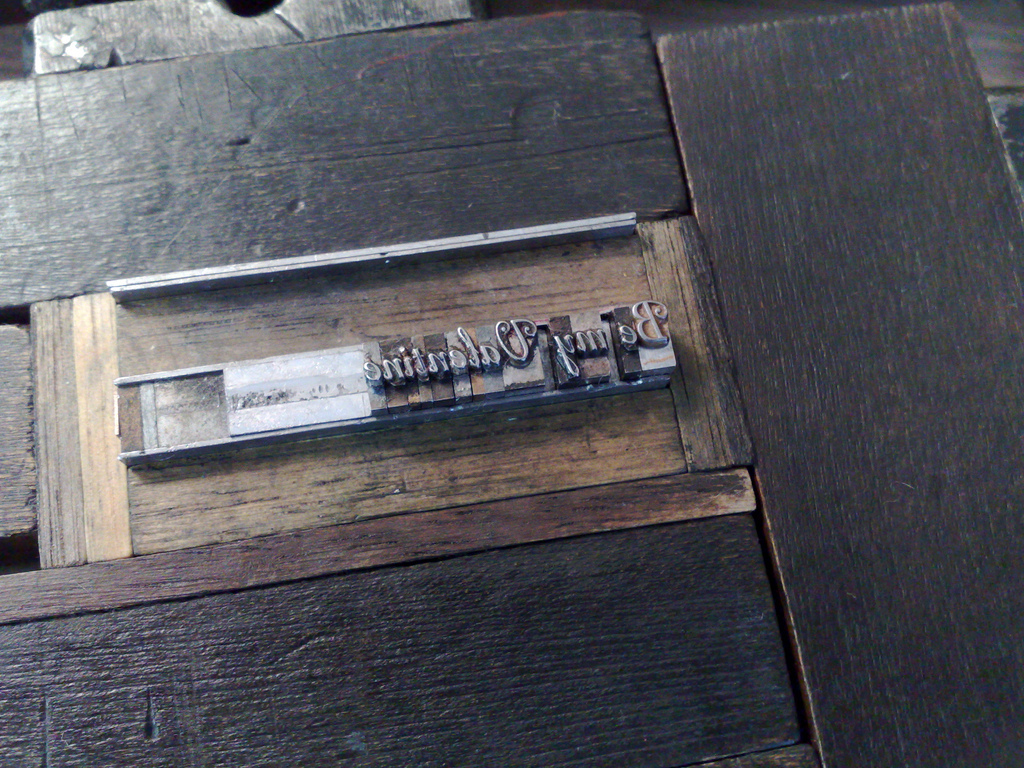 I then broke out the can of Flame Red ink generously sent my way by Kwik Kopy, a colour that seemed tailor-made for the task at hand: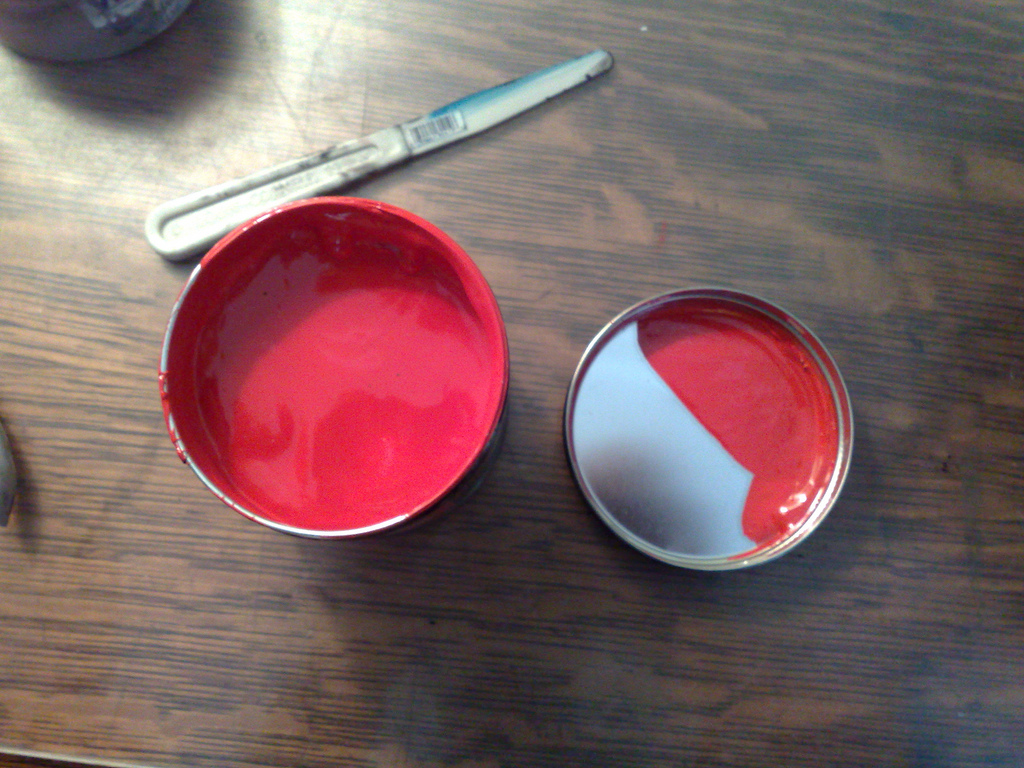 After experimenting with various paper colours and weights, we settled on an unexpected choice, the same bright orange I'd used last year to print some early business cards. Somehow it just seemed right. I ran Oliver through to to line of the card on the press so that the message printed in the right place, and then he got to printing:
Twenty-five pulls of the press later, we had cards that looked like this: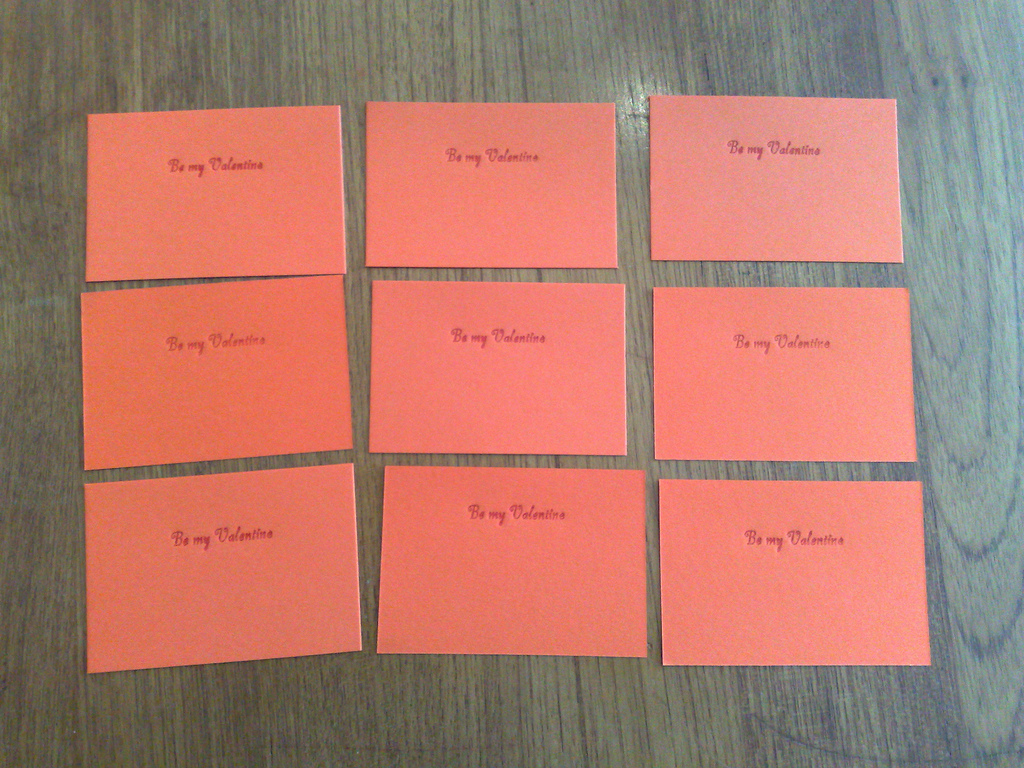 A snip to the top corners using my newly-acquired corner cutter, and a punch of a heart through the middle using my newly-acquired heart punch (a tool that, I admit, might get very little use outside of the pre-Valentine's Day week):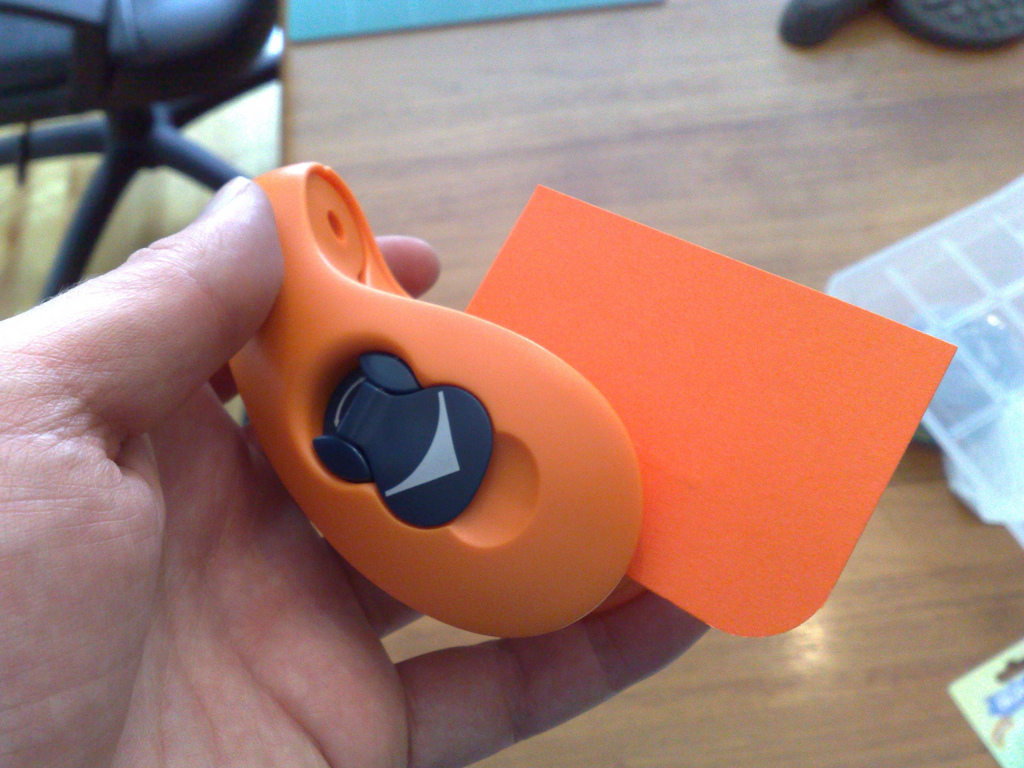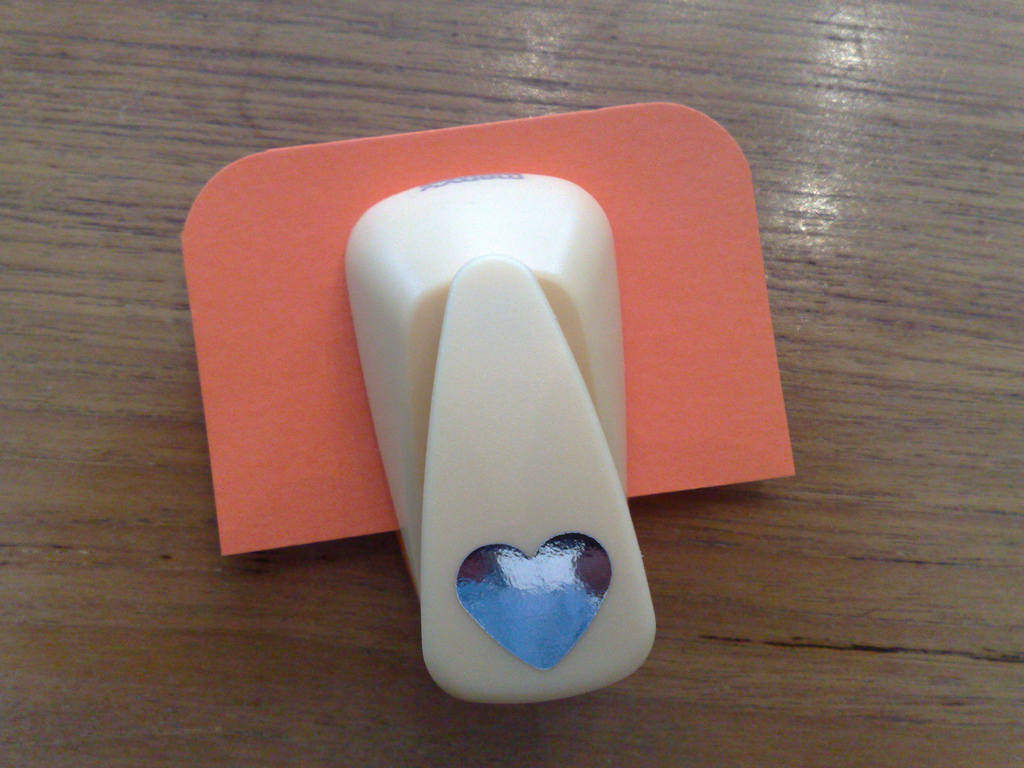 And this is what we ended up with: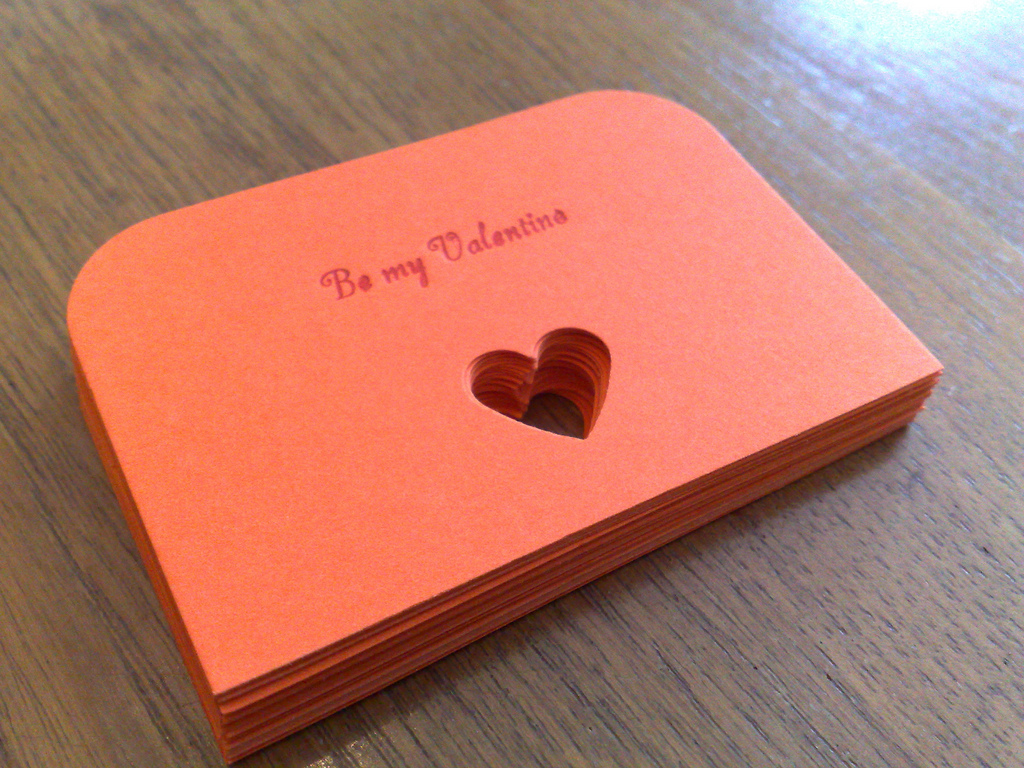 It was with some distress that I realized that I was shopping in the Martha Stewart section of Michael's this morning: I think, technically, I may be, if not a "scrapbooker," at least a "crafter." Not that I have much of a rock and roll reputation to preserve going into this. I believe this might also qualify me as one of those over-achieving parents who helps their child construct a fully-working model of the Space Shuttle for science fair; I'll have to work on this.
Happy Saint Valentine's Day!