As I derive a substantial part of my income working with magazines and periodicals, I take more than a passing interest in the health of the magazine publishing world.

And so I was saddened to hear of the death of Talk magazine. Although I wasn't a regular reader, I did enjoy the magazine from afar, especially in its wacky early days when it tried to emulate a European magazine in style and format. Talk will be missed.

As for what happens to good magazines when they die, witness the Saturday Night magazine website today: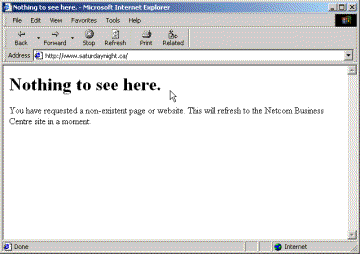 Not a pretty site. Although certainly truthful: ceci n'est pas une site web.