This last weekend saw the Flotilla conference of artist-run centres come to Charlottetown. What the event lacked in penetrability, it more than made up for in pretense, and the pretense perhaps ran no higher than on the corner of Great George and Kent where a pop-up bookshop was housed in the corner of a vacant storefront.
The shelves of the bookshop, an outpost of Vancouver's Or Gallery, supplemented by a call for submissions, were stocked with a delightful and well-curated collection of art catalogues, art projects, artist books and art miscellania, all arranged preciously on pop-up shelves. The shop was overseen by a clerk with hiccups; I wasn't certain whether the hiccups were part of the conceit or not, but, regardless, she played her part well.
While the last thing I need in my life is more art miscellania, I was intrigued by a cassette tape on offer. Not so much for its content, which itself was suitably opaque, but rather for the notion of a cassette tape being on sale at all in 2017.
I have the gift of owning an automobile that still sports a cassette tape player–that's all it sports; it's pre-CD and pre-Bluetooth and even pre-AUX. And yet there hasn't been a cassette tape in it in more than 15 years. So I gave $5 to the hiccuping clerk, and passed, satisfied, back into less rarified civilian air.
The cassette turned out to consist of an interview of one artist by another artist about the music that's influenced their artistic practice. The music is wide-ranging, from Thai Rock to Sumatran ballads to Syrian synthpop.
I love it.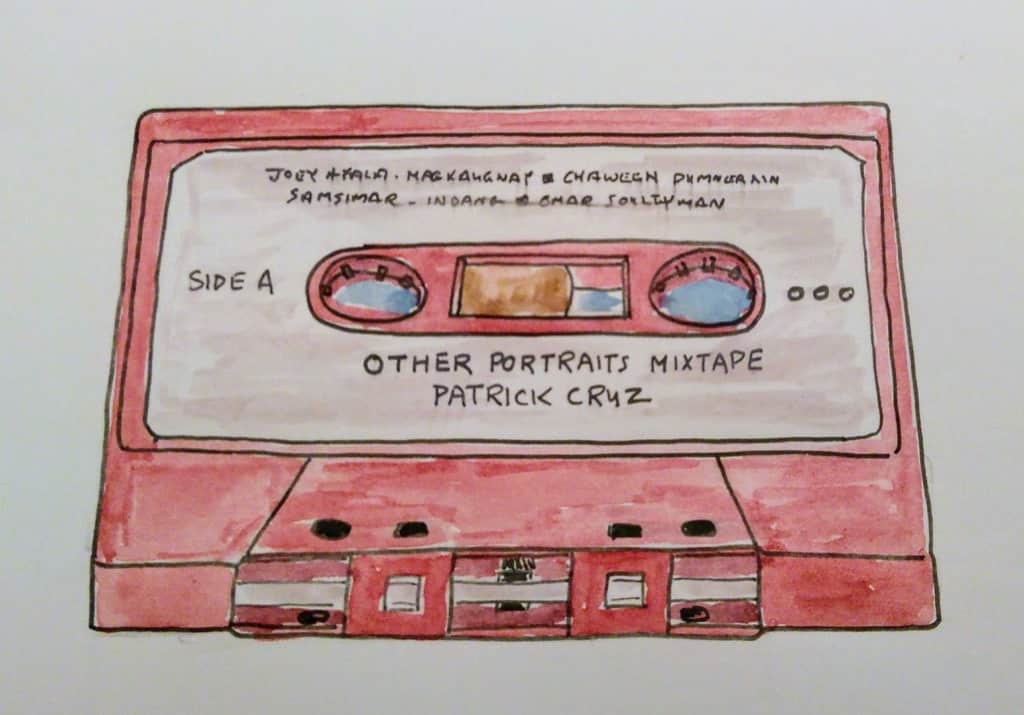 Driving around town listening to the cassette I realized that I miss the format.
I just popped it into the cassette player and it played.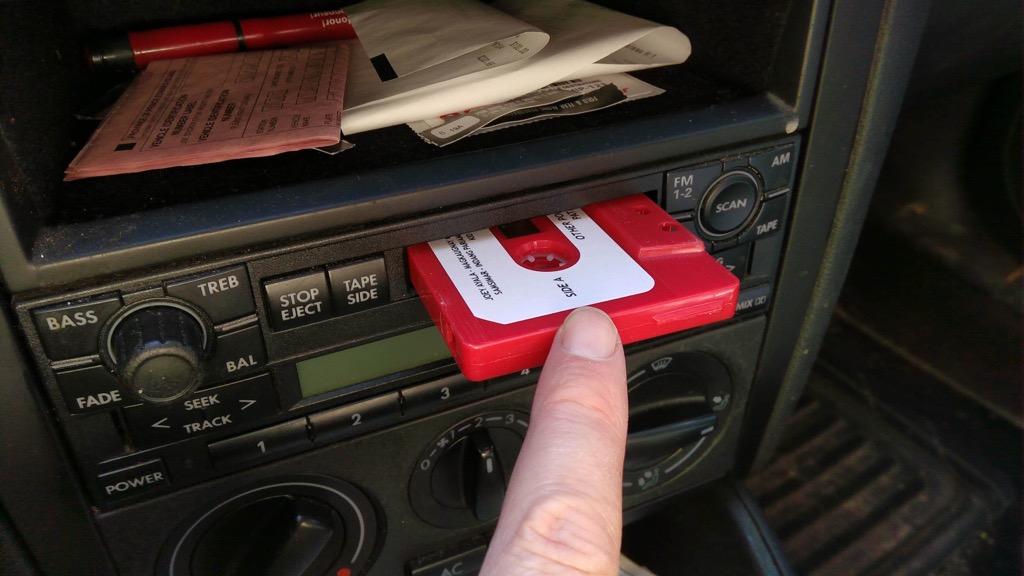 I didn't have to enter my Apple ID.
I didn't have to pair a device with another device.
I didn't even have to press "play."
When I turn the car off, the cassette stops playing; when I turn the car back on, the cassette starts back up again. What delightful simplicity we've lost.
And, more importantly, once I've listened the cassette out, I can pop it out of the player and loan it to my friend Paul. Who can play it for his kids on the cassette player in his car. And when he gives it back to me I can loan it to my friend Josh. Who can loan it to his friend Sam. In the streaming era we've entirely lost this ability: 20 years into the web, there remains no way to share music with friends that's got all the features of the cassette.
I missed the rest of Flotilla in a haze of caring for a child-with-head-cold. But I'm grateful to Flotilla for the gift of this realization.